Find the best school for your child
Further reading
Educating the gifted child
Gifted children develop cognitively at a much faster rate than they develop physically, emotionally...
Inspection reports from Ofsted
As with most reports, there's a code to decipher and a few questions to ask. The local school gets...
Primary school admissions – where do I start?
Taking that first step into primary school education is crucial for you and your child, but how should..
Private schools paying for the privilege
Public Schools - Private Schools - Independent Schools - Fee-paying Schools. It used to be the case...
Schools in London
Let our experts help you navigate the capital's education jungle. Need to find a school in London...
Dyslexic - is that my child?
Dyslexia is a life-long condition that cannot be cured but with appropriate, timely help and intervention...
Grammar schools – are they really what's needed?
As the debate about grammar schools hots up and the Prime Minister herself seems to favour their...
State schools - the right one?
State schools exist not only in a variety of forms, but with nuances between those. Some areas continue...
ASD - asperger's syndrome and autism
With grateful thanks to the National Autistic Society for their help in compiling this article. All people with autistic...
British Schools
For families resident in the European Union or possessing EU passports, British state schools provide a popular...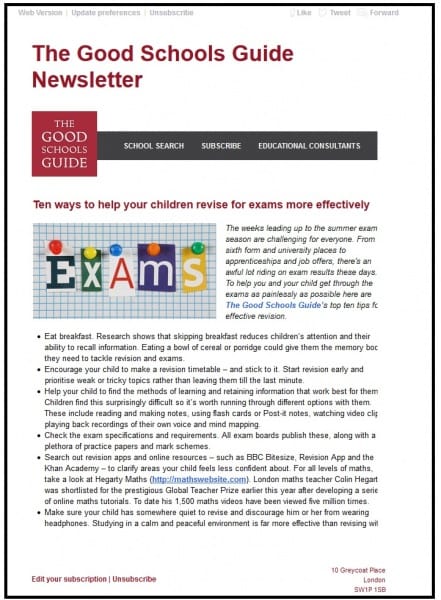 Educational insight in your inbox. Sign up for our popular newsletters.