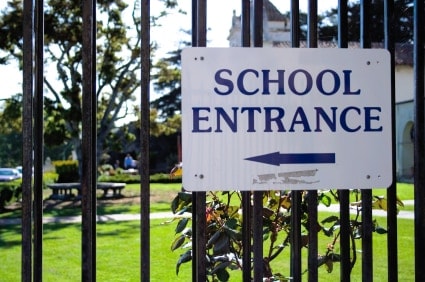 Whether you received news of the offer through the post or you logged on to find out the details from your local authority's website, discovering that your child has been offered a place at a school which you don't want is at best demoralising and at worst, soul-destroying.
Application procedures vary according to where you are in the country. Some areas ask parents to list three preferred schools, others as many as five or six. The likelihood of gaining a place at a school of your choice also varies greatly according to location. Some local authorities do an excellent job of giving every child a place at one of the top three schools listed on their application but there are also areas which struggle to allocate anything better than the applicant's fifth or sixth listed school. Some councils offer places at schools which the parents did not list on their application.
If you are a parent who's disappointed with their school offer but uncertain what to do next, The Good Schools Guide recommends the following:
It is your legal right to appeal to any of the schools on your original application. There is no need for a solicitor but The Good Schools Guide can provide assistance – Read our guide to school appeals here.
It may go against your instincts but accept the place your child has been offered. However determined you are to find an alternative, if you don't accept this initial offer, you run the risk of your child having no school to go to in September.
Once you have accepted the place, get on the waiting lists for other schools you prefer – even schools not on your initial application. All kinds of things can happen between now and the start of the new academic year which could result in places being freed up.
Try not to be too dismissive in front of your child of the school you have been offered. In the worst case scenario, that will be the school they go to come September and it would be easier for them not to start off thinking it's a disaster zone.
Take a moment to check out the school in greater detail. It might be better than you fear. Even if the local reputation of the school is bad, that could be based on out-of-date information. Look at its most recent Ofsted report. Check out last year's public exam results. You could even speak to parents at the school gate.
If you still can't face your state school options you might be able to consider private education. You may have missed the deadline for independent schools which academically select using exams and interviews but it may not be impossible to find a school which could take on your child. See what might be available to you nearby using our Schools Search
If all else fails, speak to The Good Schools Guide Education Consultants. Our experts provide tailor-made and comprehensive advice on state, independent, day and boarding schools, tutors, special needs, appeals and much more. Whether you would like assistance in planning a child's whole education, lightning fast crisis management when something goes wrong or just help understanding the UK system, contact us. Click here to read more about The Good Schools Guide Education Consultants or call 0203 286 6824 from the UK or +44 203 286 6824 from overseas or send email to consultants@goodschoolsguide.co.uk to get in touch.