Our education consultants offer some top tips.
As fees for private schools continue to rocket, so does the interest in Kent's schools. One of the biggest draws for families to the county is the prestigious grammar schools, which deliver pupils to the top universities, without the drain on parental pockets – and all within commuting reach of London. But if grammars are not for your child, the county also offers some chart-topping independent and comprehensive schools.
Kent grammar schools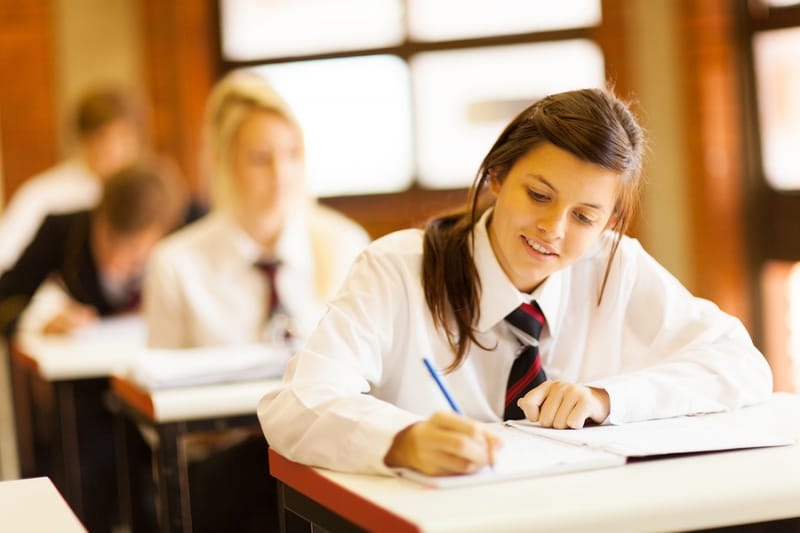 Five of Kent's grammars made it into the top 50 schools in the country by A level results (points per pupil) in 2015 (see The Telegraph league tables for the full listing). Little wonder then that canny parents are checking the train routes from Kent into their place of work.
However, it takes some planning to secure a place at a Kent grammar. Some of these schools will select by catchment as well as by an 11+ pass and, in some instances, living more than a mile away will rule you out. Others in the county are deemed 'super-selective', so it's not enough just to pass the Kent Test (the county's 11+), but your child must also be among the highest scoring.
Grammars in wealthier West Kent tend to be the hardest to get into, while some of those in the east of the county and along the coast offer an alternative test of their own, which can be taken in addition, to give borderline pupils a second crack at passing. It's important to have a clear view of your child's abilities before deciding which schools to target, and the education consultants at The Good Schools Guide can help to steer you in the right direction.
The Kent Test is intended to select by raw ability but, with most entrants now receiving tutoring, your child will be at a disadvantage if he or she has not at least familiarised themselves with the papers. You can find out more about the Kent Test here, available on the Kent County Council website.
Tutors in Kent get booked up quickly, so it is advisable to make enquiries around 18 months before your child will sit the test (the September of year 6). You can also buy sample tests from bookshops to give your child some practice.
The best way to decide whether your child is of grammar school ability is to ask her teacher. Broadly speaking, a child needs to be in the top 25% of the ability range. Useful indicators of this are a reading or spelling age two years in advance of the child's chronological age and a grading in the 'exceeding expectations' bracket of the newer terminology, or 'expected to reach level 5 of the National Curriculum by the end of year 6' in the older jargon.
Kent comprehensive schools
Among Kent's non-selective schools, the league tables are continually topped by three old faithfuls - Bennett Memorial and St Gregory's in Tunbridge Wells, and St Simon Stock in Maidstone. These are all faith schools and require a great level of commitment to church. As a rule of thumb, you need to have attended church on three Sundays per month for three years to qualify. This is scrupulously checked and you have no hope of faking it. The length of commitment required is intended to put off parents gaming the system however, plenty of parents without genuine religious conviction consider the church attendance worthwhile for the school place.
Other comprehensives producing better than average GCSE results without the need for church attendance include The Hayesbrook School and Hillview School for Girls in Tonbridge; Westlands School Sittingbourne; The High Weald Academy in Cranbrook; and Valley Park School in Maidstone. The Department for Education's performance figures for Kent schools can be found here: Department for Education website
Kent independent schools
Sevenoaks School always dazzles in the league tables – it came fourth in the country by A level/IB results in 2015 - all students here take the International Baccalaureate.
Tonbridge School also makes the top 100 and is a great option for a sporty boy – facilities here are so good the school was used as a training ground for athletes in the 2012 Olympics, and it has produced a number of international cricketers and professional rugby players.
Music and drama more your child's thing? Then consider The King's School, Canterbury, which has its own summer festival of music, drama and dance, covering everything from Shakespeare to jazz.
Dover College and Ashford School are notable for delivering on the academics as well as providing good learning support for those with additional needs; while Bethany school has specialist provision for dyslexics.
Which Kent school is right for my child?
The Good Schools Guide Education Consultants has two Kent specialists, Bernadette John and Catriona Prest. With an in-depth knowledge of all Kent schools from independents to comprehensives, grammars to special schools, they can help to find the perfect fit for your child.
Contact us at: consultants@goodschoolsguide.co.uk or 0203 286 6824 or +44 203 286 6824 from overseas to speak to our administrator.
Your child – nothing matters more