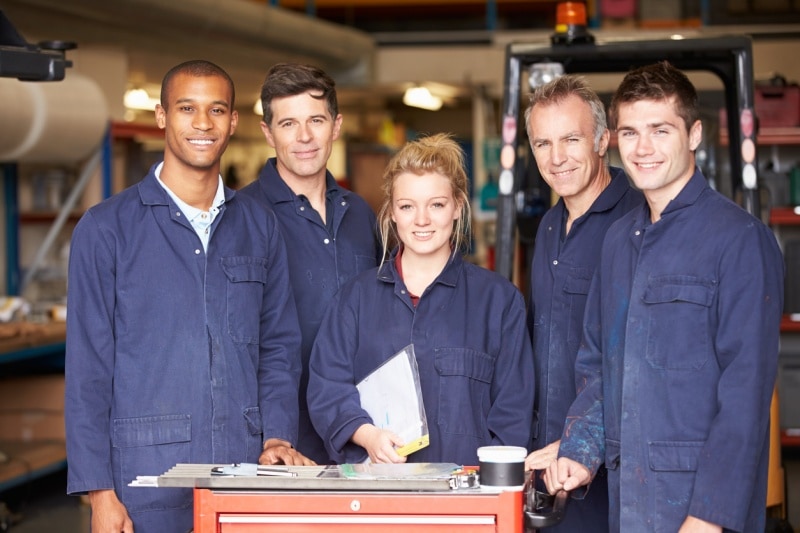 Apprenticeships may well be the flavour of the moment, but they are not a new idea. In fact, apprenticeships hark back to Medieval Times. Craftsmen would take on young men (14 -21 years) offering them a free training in exchange for basic food and lodgings. An apprentice would be tied to their employer for several years during which they would learn as much as they were able to become a qualified craftsman themselves. During the Industrial Revolution, the concept was abolished, and it was not until the 1960s that it re-emerged in the UK.
Apprenticeships are an excellent training for a young person who does not want to continue in formal education but would like a recognised and valued qualification. Many businesses run outstanding programmes and like to be able to offer employment at the end of the training programme to their students.
Currently, the government are encouraging businesses to commit to creating large numbers of apprenticeship programs by introducing a compulsory levy. Any business whose payroll is annually over £3 million is required to contribute to the levy fund. Once the levy has been paid the businesses is then entitled to access this funding to help them create new internal apprenticeship programs.
There are many ways of finding an apprenticeship, through a company website, Twitter and Instagram are also often used by businesses to advertise jobs.
The Education and Skills funding agency and Amazing Apprenticeships are both Government sites supplying information about current apprenticeships. You can search their, extensive, database of apprenticeships after creating an account and pick the areas of the country where you would like to work. After that, you will receive weekly emails updating you on all current apprenticeships that are open.