Considering what A Levels to take when you are just 15 years old can be hard, very hard. These choices can be made harder as it is important to make sure that your choices ensure your future options remain as flexible as possible.
Schools will expect students to consider their A level choices before they have sat their GCSEs. For a student, this can feel pressurised, but the school needs to have plenty of time to ensure they have the appropriate staff and timetabling in place to be able to support everyone. There is a broad range of subjects for students to choose their A level course from but not every school will offer all options. Students, generally sit 3 or 4 A levels. Schools choose the A level subjects that they will teach and that they feel are most appropriate for their students based on historical data such as popularity in the past, student aptitude, timetabling and most importantly the availability of teaching staff. If a school does not offer certain subjects, it is always worth discussing your choice with them or looking at other institutions which may provide different courses and options.
Most A levels are purely based on academic capabilities and examinations. There are exceptions such as Design & Technology, Music, and Art where you will be required to prove your practical skills alongside academic theory. Languages, understandably, also need a high level of both oral and written aptitude in the chosen language.
There are seven exam boards (also known as awarding boards) within the UK; all are regulated by Ofqual a government body.
There is extensive information about each board and their A level subjects on their websites. Much of the information is relevant to teachers, not parents and students but there are always times when it may be helpful to see the content and type of examination that each A level will comprise. Schools chose the board that suits their teaching and curriculum preferences students, therefore, may find they are adjudicated by several boards.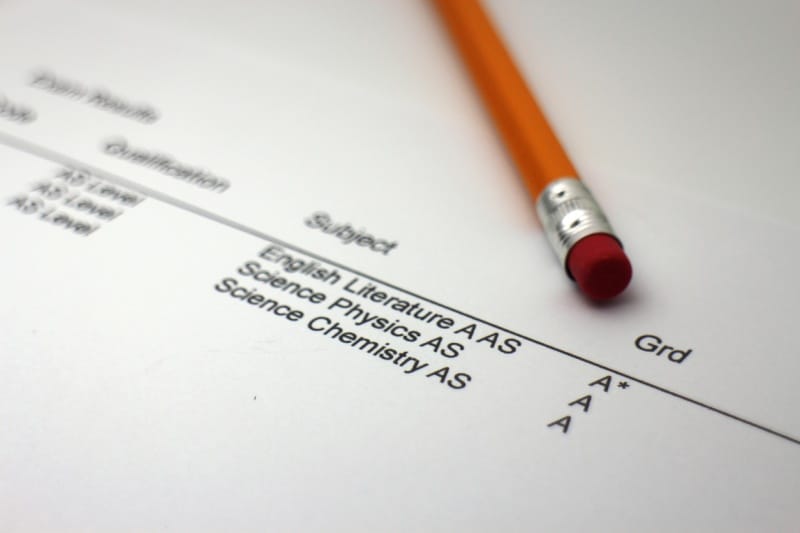 Although it may feel a long way away, if university and a degree could feature in your future, we strongly advise researching what A levels different degree courses require.
Science, medicine, music, and art are obvious examples of degrees that have pre-requisite A levels. Two other examples that are slightly less obvious are that in order to read Economics all Russell Group and some other universities request A level maths. Budding architects should consider taking some of the following maths, physics, DTI and Art at A level.
Consider, also, the combination of A levels. Some universities will discount certain A levels, therefore, please do not choose three only to find out half-way through the course that the university of choice will only count one or two of them.
The Russell group of universities have their own list of essential or 'facilitating' A levels and would like applicants to have at least two of these courses amongst their A levels. The facilitating A levels subjects are mathematics, further mathematics, English literature, physics, biology, chemistry, geography, history and classical or a modern language.
While reading university websites you may see that some universities allocate their places via a points system. Each A level grade, A* – E, is assigned a number of points and entry will be dependent on the total sum, know as tariff points, of a student's achieved grades.
Individual university websites and prospectuses clearly outline what A levels or equivalent qualifications are required or accepted for each degree course along with the grade offers that have been set for the following year's entry.
UCAS www.ucas.co.uk and What Uni https://www.whatuni.com are useful and reliable sources of information.
Our qualified consultants excel at advising on A level choices and how to apply to university.
At the time of writing A level assessment and their courses are changing. The first component of the A level program, A1s, in many subjects are being removed, from the Autumn of 2017 onwards, students will sit just one set of final exams at the end of the two-year period. There is also talk about an introduction of T levels, T standing for Training. These A levels will be vocational.
The International Baccalaureate is an alternative to A levels provided by some schools.
The IB aims to change the world through education. Now in its 49th year, it is a well-established and highly respected, global qualification. Schools that provide the IB have to be authorised and are constantly assessed to ensure standards are maintained. It is a lengthy process, as well as an expensive one, so any school that does provide the IB will be fully committed to the program. There are 4,655 international schools offering the IB with 126 based in the UK. The majority of these schools provide the Diploma Program for 16-19-year- olds. The IB aims to foster a love of learning, independent thinking, and balanced students while encouraging good soft skills and a broad philosophical outlook.
The DP program has two levels, Higher or Standard. Both require students to take 6 subjects. To receive the Higher DP students must also complete 3 other modules.
Four subjects are chosen from four broad, over- arching themes.
Individual Societies - Business, Economics, Geography, History and Information Technology
Exploratory Science - Biology, Chemistry, Physics, Design Technology, Maths, Computer Science, Environmental Science
Arts and Elective - It is possible to swap one of these modules for a second from the choice above.
Two languages - One will be the student's native tongue, the other a modern language.
DP extra modules
Extended essay - a 4,000-word essay written on a subject related to coursework.
The Theory of Knowledge which comprises of Ways of knowing, Routes of knowing, Value judgment.
Creative, Active, Service.
Assesment is based on
Presentation, analysis and construction of an argument in an essay
Problem-solving questions that require either text or data answers
Questions that require short answers
Case study analysis
Coursework
Each category is awarded between 1- 7 points, 7 being excellent.
3 extra points are awarded for each of the extra modules.
A DP is awarded to those who gain over 24 points.
There is also, a new qualification the IBCP, the International Baccalaureate Career Program. Similar to a BTEC, it is a more vocational, skilled, qualification. Students who take the IBCP often go onto to apprenticeships or further vocational studies. Students complete 2, or more of the DP courses alongside a core curriculum which focuses on communication skills, service, training and a reflective essay.
NB. the IB is not to be confused with the EBacc