Career consultancy service
'' The Good Schools Guide careers website provides a wealth of content-rich resources to support innovative career learning. Through its partnership working and production of good/interesting policies and practices, it offers factual information, inspiration and lots of practical ideas. With fast changing education and labour markets, we all need to keep up-to-date with the very latest developments!"

Dr Deirdre Hughes OBE, former Commissioner, UK Commission for Employment & Skills.
Invest in your future
Are you bewildered by the reams of often conflicting advice about careers or the next step? If so then breathe deeply as we can offer you a helping hand.
From school to retirement, everyone faces uncertainty about their first or even their next job. It's the same problem for parents, school leavers, graduates and career changers; the trick is to establish your strengths and establish who needs you and what you can offer.
Contact us:

Telephone 0800 368 7694 from the UK +44 203 286 6824 from overseas
or email [email protected]
Careers Advice Ltd is a recognised partner of The Good Schools Guide: Careers and deliver expert careers advice and support to young people and their families.
Aptimore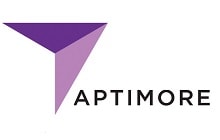 The Good Schools Guide has teamed up with the online and learning development platform Aptimore to help get young people get ready for interviews, starting work and succeeding in work.
Incorporating a combination of psychometrics, personalised feedback, case studies and exercises, Aptimore is a self-directed online learning programme that uses interactive technology to teach you all about the world of work – both in terms of getting ready for it and thriving once you are there. You can tailor the programme to give you the skills in any of the following:
Impress at interview

Get work ready

Build your knowledge of the world of work

Gain confidence

Develop your emotional intelligence

Understand yourself and other people

Learn how to navigate tricky situations at work

Get better at building relationships
Aptimore was developed by a team of workplace psychologists with experience of assessing and developing people to help them make the most of their talents.