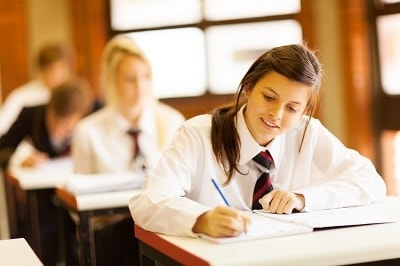 Grammar schools continue to divide opinion. Supporters believe a grammar school education gives all children, regardless of social class, a passport to a good education and future. Detractors point out that grammar schools take very few pupils entitled to free school meals, and denounce them as elitist, divisive and damaging to the moral and esteem of children who feel themselves to be failures at the age of 11.
Moreover, many view grammar schools, which are primarily located in middle class areas, as the preserve of that class - with intensive private tuition and a house in a good area as precursors to entry.
The schools themselves are keen to dispel this view and ensure they attract the brightest children, rather than those best prepared to pass entrance exams. Many schools continually review their entry procedure and examination structure in an attempt to thwart attempts by parents to skew the system. Some, such as King Edward VI Camp Hill School for Girls, now reserve up to 20 per cent of places for children on pupil premium.
Optimise your chance of success when applying to a grammar school, speak to a school expert consultant today. Phone 020 3286 6824 or email consultants@goodschoolsguide.co.uk
< GRAMMAR SCHOOLS - A BRIEF HISTORY (3/5) GRAMMAR SCHOOLS - LOCAL AUTHORITIES (5/5) >
---
Further reading
Best added value grammar schools
Choosing a school - thoughts for parents
Grammar schools – are they really what's needed?