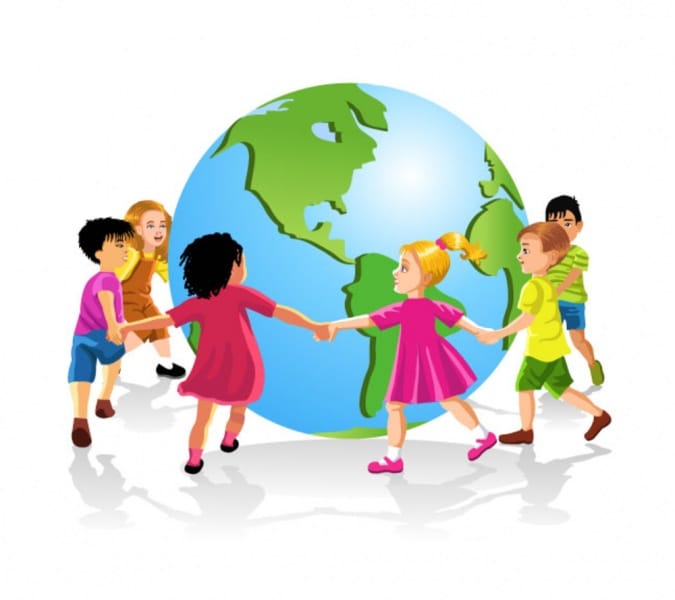 Boarding schools should be and generally are exceedingly pleased to welcome overseas pupils. Quite apart from bringing the world to Britain, their patronage almost certainly saved a fair few establishments from going under when the financial crisis was at its worst.
British boarding schools have never enjoyed a higher standing abroad. Each year thousands of pupils from all over the world pile in for a taste of the boarding experience, and that experience is much better than it used to be. Major rethinks on how pupils are cared for and substantial investment in facilities (much of it compulsory following the imposition of new regulations) have seen the best bits of tradition retained and some of the less attractive aspects banished for ever.
Pastoral care is now given as much prominence as academic standards. Newly refurbished accommodation is bordering on luxurious (but don't expect many en-suite bathrooms) and the transformation of school food is nothing short of miraculous, though fish and chips and custard – separately, of course – remain culinary fixtures.
But before completing your registration form and committing your chunky deposit, it's worth checking that you know what you are buying and whether it will suit your family.
English language support
The vast majority of international pupils follow a mainstream curriculum and work towards standard 16 and 18 plus qualifications. For those whose English isn't yet quite good enough or whose previous education puts them behind others of the same age, extra support from teachers who specialise in EAL (English as an Additional Language) may be needed.
Some schools run separate classes in key subjects, structured to allow more time for the language component so that maths and science students, for example, have sufficient understanding to decode word-based problems.
A growing number of boarding senior schools also run International Study Centres that offer a range of specially structured courses in what is effectively a school within a school. Pupils may board or play sport with their 'mainstream' peers but will follow a largely separate and slimmed down academic programme, working towards a smaller number of GCSEs with a big emphasis on learning English. These are covered in more detail on page x.
Social life
While the academic side of boarding is undoubtedly important, the social dimension is just as vital. An isolated child is rarely a very successful one. Schools with substantial numbers of international pupils will invariably portray life as multi-cultural heaven, a glorious melting pot where nation speaks unto nation and pupils leave with their ideals intact, their horizons and tolerance vastly expanded and a lifetime of reunions all over the world to look forward to. In many cases, when a school selects a blend of nationalities, such as at UWC Atlantic College, this is exactly what happens. Good Schools Guide reviewers regularly hear of enduring friendships that span religious or cultural divides, or of lessons enriched by pupils on opposite sides of wars, sanctions or economic policy.
It works less well when a school operates a monoculture policy. A large number of pupils from one nation in a single year group may help fend off homesickness but can also reduce the motivation for pupils to immerse themselves in their host country's way of life – an opportunity lost rather than gained. It's okay to ask admissions staff for numbers if you're at all concerned.
Similarly, a school where the number of overseas pupils is so small that they are swamped by the prevailing culture can also lead to a miserable experience – particularly if they are the only full boarders in the place at weekends while everyone else goes home. Immersion is one thing, invisibility quite another – so it's also essential to find out just how many pupils of your child's age are actually around over the weekend. Many schools start off with a packed house for Saturday morning lessons or matches but empty out seconds after the final whistle (or bell) sounds.
Exporting education – big names abroad
Finally, for those happy to ditch some of the trimmings, it's increasingly possible to get the ethos, results and teaching quality of a traditional British education without travelling anywhere near the UK. Over the past few years, some of the most famous names in education have opened offshoots overseas. You can get a Harrow education in Bangkok, Beijing or Hong Kong, become a Haileybury pupil in Kazakhstan and or sign up for Brighton College in Abu Dhabi. Ethos and teaching standards are recognisably the same even if the facilities (sport is often air-conditioned and inside, for example) aren't.
Worth knowing…
Remember that schools can go down as well as up, and famous isn't always best. A school may be trading on past glories rather than future brilliance, so check whether you're being sold the up to date version.
Look past fabulous exam results. Top schools do well because they select top pupils. What it proves is that parents of the brightest children send them here. It doesn't necessarily tell you how well it teaches them.
Distrust any educational firms offering to find your child a place in a UK school. If free to you, they may well be getting a commission. Similarly, a bill for securing you a 'guaranteed' school place should also sound alarm bells. Speak to the school yourself.
Do visit any school you are interested in, and bring your child if possible. No prospectus, however glossy, beats experiencing a school in the flesh.
Check how EAL provision (if required) is organised. Ideally, ask to sit in on some lessons to give you an idea of the standards/commitment and enthusiasm you'll be getting – and try to talk to similar pupils.
Consider applying for scholarships if your child is outstanding (academic, musical and sporting excellence are the norms) and ensure that your idea of excellence is the same as the school's but…
Don't be won over by worthless scholarships, sometimes offered as an incentive by schools to seal the deal.
The key entry points into UK schools are at age 11, 13 or 16. Many schools will look at potential pupils outside these times, but bear in mind that it's often on a one in, one out basis - places become available only if another family leaves.
Check how often a child won't be boarding. Half terms, bank holidays and occasional weekend exeats all add up to a considerable chunk of time when pupils aren't in school and will need somewhere else to stay.