Getting in and out of financial difficulties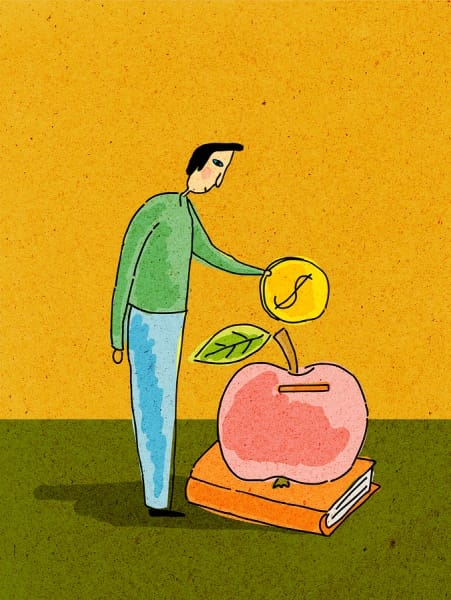 Attitude to bill-paying and money varies hugely - the best schools are wonderful and increasingly flexible about payment terms; allowing arrangements such as monthly installments. Bursars are expecting this request from cash-strapped parents, no shame attached.
Indeed the bursar has mostly evolved from the enemy, to being the father confessor (with some notable exceptions – best description received: 'the bursar is a most evil toad').
A lot will depend on how well funded the school is: it is worth investigating this before you go any further - as we explain...
A few well-funded, rich schools will pick up the tab until further notice if you fall on hard times and your child is a good egg. Most of them will do their very best to see you through exam periods, but most poor schools simply cannot afford to do this for long, however much they may wish to.
Don't assume that because they are called 'charities' that they will be charitable to you. Some may send out the debt collectors. They will hold you to the small print –one term's payment or one term's notice to quit really means it. They may well threaten to take you to court – although of course it will be an extremely different matter if your child is especially bright.
Action to avoid 'fee expulsion'
Speak to the head. Mothers and new fathers may burst into tears at this point - The head will immediately direct you to the bursar.
Explain your position – as optimistically, positively and realistically as possible.
Hope for flexible arrangements: monthly payments or deferred payment.
Have all the scholarships gone? Is there a spare bursary?
Assess the situation. How vital is it to keep your child in this school? Will the world fall apart if he/she leaves now?
Can relatives ease the pain? If you really feel it is vital the child stays put, try touching a relation for a loan/gift. Grandparents are still the number one source of school fees. Investigate the possibility of an extra mortgage.
Look for alternatives - if a fee-paying education is not vital (And there are very many good state schools) start looking for state alternatives.
The Good Schools Guide Education Consultants now holds a unique central source of information on scholarships and bursaries. You may have a gifted child but limited finances. You may want a confidential discussion before going to individual schools to find out what they may be able to offer you. Read more about our Scholarships and Bursaries help.