Beware the 'all-exclusive'.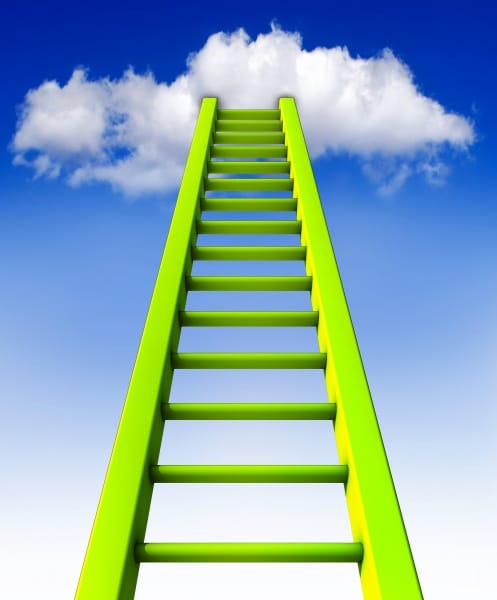 While some schools offer a virtually 'all-inclusive' package, at others it's akin to paying for a 5-star hotel then discovering the rate doesn't include the bed, or towels, or hot-water or cleaning...It's not just children who think money grows on trees, judging by the extras added to the bills of a good many fee-paying schools, so do finance committees!
Don't be cajoled into thinking the term 'extras' means nice to have. Many, such as exam fees, are must-haves.
'For the past few terms we have been charged £100 for Hep B jabs – at this rate my children will soon resemble colanders!.'
As we explain the fee, delivered with a flourish from the governing body, is not all you'll have to save for.
Fees - all or nothing?
It's not always the expensive things...
Most parents eventually get used to the idea that the fees they are charged bear little resemblance to those they signed up for but it's oft the odds and sods that cause 'extra-outrage'.
'We are charged for so much toothpaste I think my child's eating it.'
Another parent added:
'We had to pay for a cup to be engraved, to be honest it wasn't so much paying for engraving but the added hassle of finding somewhere to do the deed. After that we encouraged mediocrity.'
Sometimes extras excite you...
'The school my daughter is at charge for text-books; she is dyslexic and not into books so I was secretly pleased to see a charge on the bill for the term of her GCSE exams; that was until I looked at the itemised expenditure and realised it was for the souvenir chocolate sold at the shop!'
Pay or protest?
Not everything on the bill is paid without a whimper; sometimes you offer advice:
'The school charged £9 for calculators that cost £3 less in Smiths. I complained and subsequently the price dropped to £6'.
Sometimes parents protest but still pay, sometimes they decline:
'We were charged for the Colours awarded to my son for sport, I refused to pay telling the school to fund their own awards.'
And while a single refusal may offend it seems collective action can actually work to the good: at one school, parents were so outraged by a decision to force their children to spend Saturday evening traveling to watch a netball match, while a group of parents dined at the school, that they refused to pay.
'It wasn't just the idea that children were playing second fiddle that caused the backlash but the lack of forethought about what the youngsters would choose to do.'
The fact that parents refused to reimburse the school actually improved things:
'Not only did staff become more consultative but the whole focus of boarding and activities changed; indeed it actually had a positive impact as more day-children wanted to join-in boarders' activities.'
Is reading the small print enough?
So just how do you check what is included and what is not? Extras can easily add 5% to 15% to the bill. Alas, it is not always a case of checking the small print; while some schools itemise extras and include likely charges, others appear to use invisible ink coupled with a vow of silence believing extras are strictly a need to pay, not a need to know!
We cannot emphasise enough the need to question prospective schools about these additions to school fees.
Try to obtain an approximate figure; making sure you takes into account any music lessons, EFL or learning support as these may leave you with little alternative but to sing for your supper. Automatically assume anything that involves outside agencies: Ed Psych reports, physiotherapy, dyslexia help, speech and drama... will be extra.
Ask about curriculum trips and public examination fees, as a rule of thumb if these aren't mentioned as 'freebies' in the blurb, they are extras. You have been warned!
Three steps to reducing the extras on your bill

1) Scrutinise the statement
'We always check the bill - mistakes and overcharges are common place.'
Scrutinising your account will ensure you've only been charged for what your child has had.
2) Select the essentials
Some things are wholly unavoidable 'extras' for your child...though it may be possible to negotiate or find cheaper options.
3) Subtract the unnecessary
Insurances: make sure you're not paying twice, especially for private medical cover and personal possessions which may be covered under your existing policies.
Text books: try buying second-hand.
Tuck-shop" set a termly limit.
Uniform: most schools have second-hand shops; don't just buy, sell too!
Newspapers/magazines: older children should be encouraged to read a quality paper daily but for younger children, only buy if you know your child reads them avidly. Most schools have sufficient copies lying around and a good school library will have a decent collection of magazines and periodicals.
Trips: sift the educational and essential from the fanciful and fun.
The Good Schools Guide Education Consultants now holds a unique central source of information on scholarships and bursaries. You may have a gifted child but limited finances. You may want a confidential discussion before going to individual schools to find out what they may be able to offer you. Read more about our Scholarships and Bursaries help.