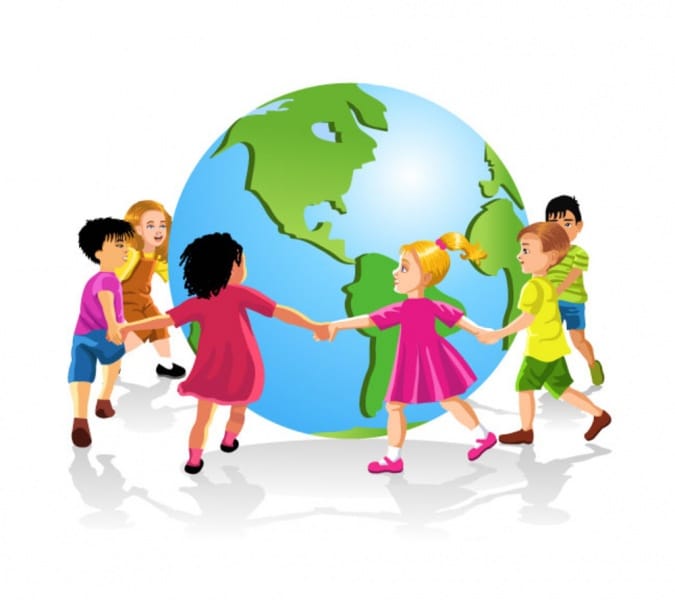 International study centres are now dotted round the UK in both the most obvious and the least expected places. These centres serve as a means of teaching young people (usually from age 11-16) academic English and introducing them to English culture and English education. The aim of most of these schools is to provide a gentle transition for foreign (non-English-speaking) adolescents into life in an English school, often as boarders, and to prepare them for either A levels or, in some cases, the IB diploma, which then leads to university entry. In some cases GCSEs or IGSCEs are offered alongside intensive English language programmes to facilitate this preparation.
Independent boarding and day schools
It appears that as a growing number of independent boarding and day schools have seen the income potential of attracting foreign national pupils, some have opened international study centres as what might be described as adjunct 'feeder schools' within the main school. However, you might want to investigate the following as you consider this option:
What criteria are used to determine admission at the various ages of entry? There may be an admissions test, but how does the school effectively assess non-English speakers, and their previous learning?
How are English language and other assessment tests administered? Can this be done in the home country, and if so under what conditions?
What are the qualifications of the teachers working with these pupils? What level of training do they have to teach EAL (English as an Additional Language), and what experience do they have of working sensitively and effectively with children from all over the world?
How can the school demonstrate its understanding of the transition challenges faced by young people moving to the UK from another country? How does the school handle the orientation of new international pupils, and effectively integrate them into a cohesive community?
How culturally, linguistically and economically diverse are the pupils who attend the international language centre? Large numbers of pupils from the same country may tend to talk amongst themselves rather than working on learning English. Wealthy pupils with extravagant spending habits can create a different sort of divide.
Does the school encourage international pupils to celebrate and share their culture and linguistic heritage?
How flexible is the school about dietary or religious practices?
How knowledgeable are teachers about multilingualism? Many pupils intend to go to university in Britain, but need to keep up with their own language to a high academic level.
How much interaction do the international study centre pupils have with the regular pupils? Do they share classes, sports, trips or accommodation? If the main school is both day and boarding, what proportion are boarders? Who will be around in the evenings and at weekends?
How does the local community respond to the presence of a large group of international pupils? Are they welcoming, tolerant, or ambivalent? (This is a consideration for schools in small villages or towns or more rural locations.)
How will the school handle any homesickness or culture shock? Does it make it easy for pupils to stay in touch with their families?
What is the school's communication policy with parents? It parents do not speak English, it may be worth asking if there is anyone on the school staff who can speak the parents' language in the event of an emergency.
How will the school manage the guidance and counselling with foreign pupils about the next stage of post-16 education (A level or IB, and course selection)?
Ask what percentage of the international students are accepted into the school's sixth form after they have finished the international study centre programme. Where do those go who have not gained places, and how does the study centre help with finding a place elsewhere?
Of course, parents of international pupils will want to know the information all parents seek from schools: inspection reports; pastoral, health and safety (including medical emergencies) and safeguarding policies (including off-site travel privileges and transport); examination results, university destinations. In the case of the latter two it is good to be specific about the international pupils as well as the overall pupil population
Those who need visas to study in the UK must ensure that the study centre or school has the appropriate authority to issue CAS letters for the pupil.
Lastly, those working via an educational agent, should make sure any financial arrangements are clear, and ensure that the international study centre is also in agreement with any transactions that are to take place with third party agents. Transparency about such matters is in the interest of all parties.
The Good Schools Guide Education Consultants for overseas clients
We offer a range of services to suit all families. Whether you are relocating five children from overseas or whether your first child is as yet unborn we can help and support you in making the right choice for your children's education.
For clients in a hurry or with more complex needs eg family relocation or several children who need different schools. This service can include research, accompanied school visits – or visits on behalf of clients – all liaison with schools etc. Read more about the Premier School Consultancy
This service is for families either located elsewhere in Britain or overseas who need help specifically in finding schools in a residential area they like in our busy capital city. Good London schools are greatly over-subscribed. Our education consultants know the best schools and the best ways to optimise your child's chance of a place at one of these. Read more about The London School Service.
An exclusive service for modern international families. The Global Premier provides a complete service for those families in search of top UK boarding education for their children and who need guidance on every aspect of UK education: – how to prepare, assessment, English language advice and support, travel, accommodation, home language advice, accompanying on school visits etc. Read more about the Global Premier School Consultancy.
Clientes De Habla Hispana
Deutsche Kunden
Русские клиенты
中國客戶