Need to find a school in London?
There are very many good schools in central and outer London but, with a population of 8.4 million, places at good schools can be in short supply. So how do you get ahead of the crowd?
Fortunately The Good Schools Guide is on hand to help. We have considerable data on almost all London schools and we have visited, researched and reviewed many of the good independent and state schools in London.
The Good Schools Guide London North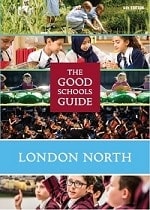 Far from being a crammer in atmosphere, independence in all things is key. 'If your kids are self-starters, motivated and organised there is so much on offer, but they have to make the effort to get it. They don't come after you,' an appreciative parent explained. From the GSG London North review of University College School.
'If they're not hopping on the bus to St Paul's Cathedral, visiting the zoo or going to art galleries and museums, they're doing a walking tour around London. That's the benefit of being so inner city with free bus travel.' The quality of teaching came in for particular praise. One mother told us, 'My older children go to private schools and I know that the teaching my youngest is getting here is better than they received at her age.' From the GSG London North review of Grafton Primary School
Drama – previously limp – now burgeoning under much-lauded new teacher and productions clearly zing. Music a jewel in Orley's crown – 90+ per cent learn at least one instrument, the concerts cause grown men to weep with joy and music scholarships abound. From the GSG London North review of Orley Farm School

Click to see a preview of The Good Schools Guide North London
The Good Schools Guide London South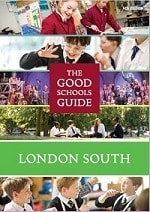 After dropping out of English and French degree at University of Cape Town, signed up for 'voluntary work' with Namibian resistance until deported to UK by South African-controlled government. You hope for tales of derring-do with bandolier over shoulder and grenade clenched between teeth but 'not heroic,' she insists, as 'they deported lots of bishops too.' From the GSG London South review of Langley Park School for Girls
This term's Dulwich Creative week was produced with all of the finesse and confidence of a national arts organisation gone guerrillan and saw art hijacks where every pupil – astonishingly even the babies in the kindergarten – produce a clay self-portrait, which then came together into one installation. A surreal note remains overlooking the cricket pitches, giant polyurethane mushrooms by international street artist Christian Nagel. From the GSG London South review of Dulwich College
Though fab new buildings help, what really rocks parents' boats is success with non-standard issue pupils. 'Schools can all do the straightforward ones', reckoned one mother. 'What counts is how good they are with the off the peg kids'. Latchmere aims (learning, local community, laughter, loyalty, love and leadership) are oft recited, children 'accepted for who they are' and inclusion, very dear to head's heart, a big, well resourced, thing. From the GSG London South review of Latchmere Primary School

Click to see a preview of The Good Schools Guide North London
The Good Schools Guide North and The Good Schools Guide South books are compact enough to read in bed, or tuck into a large pocket, yet still packed with maps, reviews and articles, these guides are invaluable to parents navigating the fiercely competitive and stretched London education system.
Both guides contain information about:
Why London state schools are the best in the country and what makes a school 'good'.
Strategies for choosing and getting into a North/South London school – state or independent
Special education needs: how to assess them and what help to expect
Which state schools are best in each catchment area
Overview of different and distinct areas of London
Moving to London (where to start) from overseas or across town
School reviews with highlighted data, photographs and quotes
Choosing a tutor
Regional maps highlighting the location of all GSG London schools

The boarding alternative – reasons why going further afield can make

sense
Our print guides to Good Schools Guide London North and Good Schools Guide London South include 400 schools within the M25, including 150+ state and independent senior schools and 200+ state and independent junior schools.