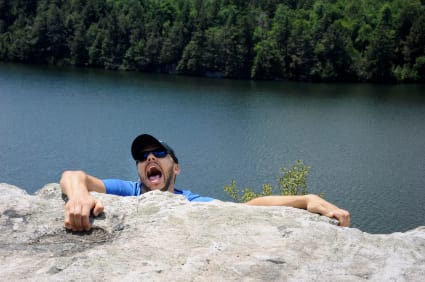 It isn't compulsory to attend – the panel will consider your case on the documents alone if you don't – but it would be unwise not to. You can bring a witness or advisor with you, but organise this in good time as you are usually required to give names of those attending a couple of weeks ahead of the hearing.
A hearing usually lasts around 30 minutes, but there is no clock ticking and you won't be rushed out before you've said all you need to.
The panel will typically comprise between three and five members of the public; all should be impartial and independent. They have to follow the Code of Practice and any advice from the ombudsman. There will also be a clerk present to record the proceedings.
The usual format is that the clerk introduces everyone, and then the school's representative makes its case. You and the panel are invited to question the school's arguments. By all means make a couple of succinct points on the weaknesses in the school's argument, but remember that the panel may be hearing 60 or 80 appeals for this school, and if there are any flaws they are likely to have heard them many times over. And you can just simply say that you believe the grounds in your case will outweigh the school's concerns.
You will then be asked to present your case. You are likely to feel very stressed and emotional, but do your best to follow the usual rules of public speaking – look the panel in the eye, and don't deliver it in a monotone. You will then be questioned by the panel, and possibly the school's representative. They will usually treat you kindly, but they are looking for holes in your case; parents often report that the questioning has been quite tough.
The school's representative will then sum up their case. Finally, you will summarise your case; parents (or their representatives) always have the last word. It's a good idea to prepare this closing statement too – remember the panel will be hearing multiple appeals and yours needs to stand out as an exceptional case.
If there are a great number of appeals for the same school, there may be a public first stage appeal, when the school presents its case to all parents appealing, who can then ask questions. There are then private second stage appeals, when you present your own case.
Do not bring in any school books, medals etc - the panel cannot look at them - and do not prepare a Powerpoint.
Do not rant against the system; the panel will be only too well aware of the problems in admissions.
You can feel overwhelmed by how unfair a hand your child has been dealt, but by collapsing into sobs you may miss getting some of your case across. Practising your speech ahead of time can help to contain the emotion.
Optimise your chance of success when lodging a school appeal, speak to a school appeal expert consultant today. Phone 020 3286 6824 or email consultants@goodschoolsguide.co.uk
< PREPARING FOR A SCHOOL APPEAL HEARING (5/8) WHAT ARE MY CHANCES OF SUCCESS (7/8) >
---
Further reading
Choosing a school - thoughts for parents
The Good Schools Guide's top tips for Secondary school applications.
Primary school admissions – where do I start?
State boarding schools - free tuition just pay for your stay