You are not 'free to choose' the state secondary school you want your child to attend, but you can 'express a preference.' So how can you work out which ones to go for?
The environment. Is there an air of care? Are floors polished, bins emptied, displays fresh, thoughtful, inspiring? A school may not have the best of everything, but it should feel welcoming and looked after.
What is the head like? What strengths do they have? What do other parents, staff and students think of them? A head can singularly make or destroy a school. Look for good, strong leadership with clear guidelines and boundaries. Do the children have a healthy respect for the head? Do they know much about the head? This can be quite telling.
Additional needs. What is the school's attitude to those who need extra help and support, whether social, emotional or academic? Are there programmes to stretch the gifted, talented and able? What about those with special educational needs and disabilities? Does the praise/ discipline system flex to meet individual needs? Does it fit with your expectations?
Results and value added. How well do children do? Not just in terms of overall results, but in terms of how far the children have come academically while at the school.
Inspection reports. Read the latest inspection report. What are the headline grades, 'Outstanding', 'Inadequate' or somewhere in between? What actions does the report suggest the school should take? Ask what they have done. Some schools share their school improvement plan with parents - you may even find it on their website. This is a good indication of where the focus will be in the coming year(s) and an indication of what they need to do better. But don't judge a school entirely by its Ofsted report: it may have got its Outstanding rating by ticking the right boxes, or a Requires Improvement rating because it didn't tick a few boxes you don't care about anyway.
PE, games and sport. How much of the curriculum is devoted to keeping children fit, active, healthy? Do they run teams for all or just the lucky few? Is there sport for all - including those who find traditional team games tricky? Do they play against other schools? When? Which sports and teams?
What really happens after school and at break times? Browse the school website and school noticeboards - what are the children doing? Are there plenty of extra-curricular activities? What about trips and tours - for all or just the lucky few? Is the library well-used? Is there a refuge for children requiring a space for quiet reflection?
Lines of communication. How does the school report to parents? Is there an active PTA? Are parents invited to be involved with the school? What about newsletters?
What happens when things wrong? Ask about their anti-bullying policy and for anecdotes of how incidents have been managed. What happens when children err? Who would be the key liaison person for your child? What is their role?
Homework. How much, how often, how are you expected to help? Are their clinics available for children who are struggling? Do they have any parent forums or meetings to help parents understand what children are doing?
Applications for year 12 (sixth-form) entry and transfer from year 11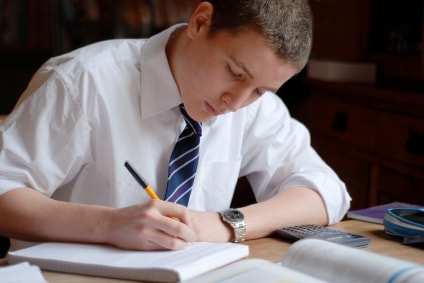 Those already in a school may not need to apply formally for places in year 12, but admissions criteria must be the same for both internal and external applicants and should detail any entry requirements eg number and quality of GCSE passes. Schools that offer a wider range of courses can state what courses are available, the entry requirements for each, and how priority for entry to these courses will be determined if they are oversubscribed.
Can an offer of a secondary school place be withdrawn?
Yes. Once an offer of a school place has been made (1 March for secondary schools) it may be withdrawn in certain circumstances such as:
Failing to respond to an offer within a reasonable time.
Making an intentionally misleading or fraudulent application (eg falsely claiming to live in a catchment area: even if the child has started at the school, they may be asked to leave),
Where a place was offered in error: but the local authority has only a very short space of time to withdraw the offer in this case.
Can you appeal if you don't want the secondary school you are offered?
If you are offered a school you have not chosen, you are invited to appeal and informed of your rights. See Secondary school appeals
Children from overseas
As long as you have a right of abode in England, you can apply for a state school place here. However, you can't apply till you have an address in the country and are living here (except for Forces/diplomatic families and for those applying to state boarding schools).
What secondary schools are not allowed to do
Take ability into account, unless they are selective/partially selective schools, or for banding purposes. Performing arts/sport/language places must be given on the basis of aptitude for a subject, rather than ability gained by previous experience. NB In our experience this tends to amount to the same thing – and often to favour higher ability children.
Ask for details about disabilities, special educational needs or medical conditions, unless in support of positive action.
Insist on a home-school agreement being signed as a condition of admission.
Make any charges in relation to admission, expect 'voluntary' contributions, or charge for school trips that are part of the curriculum, and during the school day. Other trips must not be compulsory, and schools should make clear any help available for those unable to afford the cost.
Specify expensive uniform or sportswear.
Take into account parental occupation, marital status or financial status.
Interview children or families, except for interviews to determine the suitability to board or to discuss potential courses with sixth form applicants.
Refuse to admit a child where the school is listed on their SEN statement or EHC plan.
Secondary schools in The Good Schools Guide
We review over 250 state schools, giving our personal, independent view, written after visiting the school, talking to the head, staff, pupils and parents. The reviews are also included in The Good Schools Guide print book.
In order to meet the needs of increasing numbers of enquirers who are interested in the state sector only, The Good Schools Guide Education Consultants has a service with its own expert in state school education – Elizabeth Coatman. For further information please go to The Good Schools Guide Education Consultants