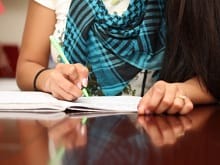 You will be sent a document outlining the reasons why your child did not get a place at the school of your choice – essentially, that other children were higher up the priority list according to the school's admission criteria.
This will also outline the harm which the school says will be caused to the other children if further pupils are admitted beyond the admission numbers. These might be presented as complicated equations regarding bodies per square metre moving through narrow corridors, or regarding lack of adequate space in the canteen, or insufficient desks, sports equipment, and so on. Do your research on this, but don't get too hung up on it. Remember that any weakness you demonstrate in the school's case will benefit all the pupils appealing, and most of your energy should go into establishing the overwhelming grounds in your own case.
Check what the school is saying against its website. On one occasion, a school said its lack of sports facilities prevented it admitting extra pupils; at the same time, it was boasting on its website about building work starting on impressive new facilities.
You can ask your local authority for numbers of pupils admitted over PAN (planned admission number) each year for the last three to five years. Compare these against Ofsted/examination results. If you see a year where 15 extra pupils were admitted, but the school gained an outstanding Ofsted and record GCSE results in that year, that's evidence that the other pupils' education was not harmed.
Write out and rehearse your case. You will be too emotional to do it off the cuff on the day. And cut it to the bone. One appeals advisor told us that the biggest mistake parents make is boring the panel with irrelevant detail.
You will be given the names of the panel members, and you must advise immediately if you know any of them. If you are appealing to several schools and you find someone is hearing more than one of your appeals, you can ask for this person to be changed; the organisers will usually try to do so, although this is not always possible.
Optimise your chance of success when lodging a school appeal, speak to a school appeal expert consultant today. Phone 020 3286 6824 or email consultants@goodschoolsguide.co.uk
< EVIDENCE FOR A SCHOOL APPEAL (4/8) AT THE SCHOOL APPEAL HEARING (6/8) >
---
Further reading
Choosing a school - thoughts for parents
The Good Schools Guide's top tips for Secondary school applications.
Primary school admissions – where do I start?
State boarding schools - free tuition just pay for your stay