Taking that first step into primary education is crucial for you and your child, but how should you go about making that all important decision as to which junior school is the one?
Know the primary school admission process. Check your local authority website for details of the catchment area for primary schools nearby, faith requirements and key dates.
Pay a visit. Compare schools by visiting any you may consider. Meet the head and watch how she interacts with staff and children. Check out classrooms, cloakrooms and dining facilities. Observe children at work and play.
Academic matters. Ask about the reading programme and what happens should children not progress as expected. Find out how you are expected to support learning at home. Are gifted children sufficiently challenged?
Encouragement and motivation. Find out how children are rewarded and praised for hard work. Are good behaviour and manners valued?
Keeping in touch. Find out whether teachers are accessible either in person or by email / phone and who you should speak to if there's a problem. Are parents welcomed onto school premises or kept at arm's length? Look at the bullying policy and, above all, ask yourself whether you would be happy to leave your child there every day.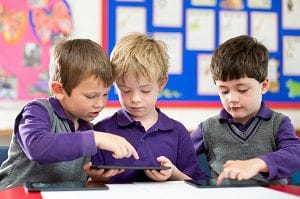 It's a nerve-wracking time, deciding where you would like your child to take his or her first steps into school. A good state primary school will not only launch your child into a happy and fulfilling education journey, but also engage you in the local community. The friends you and your child make there are likely to be long-standing ones.
Which primary schools to consider
State primary schools generally offer places either to regular church-goers, if they are faith schools, or to those who live closest – or a combination of both. Living close enough to get a place at a popular primary school, particularly in London, is likely to involve a matter of metres rather than miles – especially if there are lots of siblings taking preference.
You can list up to six choices of primary school, depending on area, and it's vital in include at least one where you are more-or-less sure of getting a place – even if it isn't your first choice. If you don't, you may only be offered an undersubscribed school some distance away. NB Put your school choices in order of preference – if you qualify for places at more than one, you will only be offered the school highest on your list. The schools don't know where else you have applied, and don't know if you have put them first or last – only the local authority knows that. If you're applying to a faith school, you will almost certainly have to fill in an additional form that details your religious adherence.
Paying a visit to a primary school
It's vital to go and visit all the possible schools in your area. Local gossip may not have caught up with latest developments – good or bad – in local schools. One that suits your neighbour's child may not suit yours. A less-than-glowing Ofsted report may be due to aspects that don't bother you, or are already being addressed – struggling schools generally get plenty of extra help and maybe a new, dynamic head. A glowing report may result from ticking boxes rather than providing a genuinely inspiring education.
Antennae at the ready...it takes all your senses to sniff out a good school. Whatever you observe, it's the product not the packaging that is really important. Start with the boss...
What is the head like? How do children (and staff) behave in her presence? Does she know the children by name?
What are the classrooms like? Hope to see busy, inspiring, interesting rooms with imaginative displays. Is children's work thoughtfully displayed? If so, work from all or just the chosen few?
Are the children mannered? Do they appear absorbed in their learning or are they schlepping like lost sheep?
Are the cloakrooms tidy and the loos fragrant? Can children go to the toilet as and when? What about hand-washing?
Is drinking water readily available, healthy eating encouraged and good manners enforced at all times but especially when eating?
Are there noticeboards for children? What messages do they convey?
Are the children curious engaged and engaging?
Can you glean what the children are currently studying?
What happens at playtime?
Remember to look beyond the reception class. A promising start is important but you should look for sustained development, progress and continually high standards.
Organisation
There will probably be 30 children in a class, the limit for infant years, most likely with a teaching assistant as well as a teacher. Village schools and those in remote locations may have much smaller classes or mix year groups and ages to fill desks.
Find out about:
Extra pairs of hands. Is there is additional help in class? If so, who provides it, what do they provide and how qualified are they?
Classes and groupings. How are children grouped? is this flexible?
Space. What is important is what matters to your child - if your child is boisterous and needs to regularly let off steam, make sure there is sufficient outdoor space, and enough opportunity to maximise its use. What happens on wet days? Is there sufficient indoor space? Are classrooms a good size for their charges?
Music. A budding Chopin may require greater stimulus than the recorder. What musical instruments are provided? Are children encouraged to play an instrument? Is there an orchestra?
ICT and screens. Is technology recent? Is it used or over-used? Are children plugged to screens passively or do they take an active role when screen-bound? How much time is spent watching TV or DVDs, why?
Outdoors. Do children have age-appropriate playgrounds and equipment? What about PE and games? Is equipment well-kept and cared for? Is outdoor space used for learning as well as play? Do children make use of nearby parks or other space?
Extras. Are there clubs, even if only for older infants or the juniors? What sports teams play regularly and for what ages?
Surroundings. Do the children appear to respect their environment and are they proud of their school? Are they encouraged to put litter into bins - preferably recycling all they can?
Performance - do they do well?
While many schools wear their Sats results as a badge of honour, there are some who sweep them under the play-mat (or even – whisper it – manipulate the results). Beware all: they may not be revealing all they should. Delve beyond headline figures (we do, on this site - for subscribers).
Find out:
What value they add and what they do to help children who are struggling.
Do they screen youngsters for learning difficulties? Who deals with children that have identified needs or especial talents? The class teacher, a support assistant, willing parent or someone else?
Are there special programmes to stretch those who show real potential?
What emphasis is placed on the tests and how do they prepare for them?
How much are parents expected to help at home?
Reading
Arguably nothing in education is more important than learning to read, nor more joyous than comprehending the printed word.
Find out:
How children are taught to read.
If any help or advice is offered to parents, so they can ensure their children become confident readers
If a particular reading scheme or method is used.
What screening and subsequent help is in place for those who don't make expected progress.
If any of the teachers have specialist training in reading recovery, dyslexia or similar.
If parents are encouraged/expected to hear their children read at home.
If children have regular visits to the school library and whether they are encouraged to choose books to enjoy at home.
What provision is made for gifted readers? Is age appropriate extension material provided? Is there a limit to how quickly they can progress through the stages?
Praise, rewards and sanctions
Children won't always get things right and there are differing approaches to behaviour management. Is the school's policy in line with your thinking? Most schools work to encourage positive behaviour and promote confidence and collective responsibility.
Misdeeds. What happens when a child misbehaves? At what stage are parents informed?
Charting success. How are rewards and moments of naughtiness conveyed to children - star charts, badges, smiley (or sad) faces, certificates, 'golden time' or similar? Young children like to see visible evidence of how well they are doing, so star charts, plus stickers on work, are often more effective than treats or sweets (though working towards a treat through a chart can spur 'the good').
Well done? Are children praised for good work, behaviour, acts of kindness, good deeds?
Celebrations. Are there celebratory assemblies or similar? Are parents encouraged to attend? What about special occasions such as birthdays, Christmas, Diwali?
Collective responsibility. Are children involved in encouraging good behaviour from those who struggle to get it right (perhaps through circle time or acts of kindness or friendship)?
Faith. What role does faith play? How? Which faiths?
Keeping in touch
How do you contact the school and, importantly, how do they get in touch and communicate with you? What do they communicate, when and how often?
Is there a home-school book or parental intranet?
Can you email teachers?
Are you permitted into the playground or classroom at the beginning or end of the school day?
How long will the school leave potential issues and problems before involving you?
What can you do if you have concerns about your child? Who should you speak to, and for what?
What is the school complaints procedure (this should be given to you as a matter of course - asking on an initial visit may invite a raised eyebrow or two).
What about bullying? All schools should have a policy on bullying - and no school is bully-free. What is important is how victim and perpetrator are dealt with. Never think it beyond the realms of possibility that your child could be either or both...
Is there a website? How helpful is it? What is the tone of newsletters or other communiques?
Above all, would you feel happy leaving your child there every day?
Primary schools in The Good Schools Guide
We review some 600 independent and state schools that take primary aged children. Where a school is all-through the review often concentrates on the senior children, but you should be able to glean sufficient information to decide if this is a possible school for you; the end product can be very telling indeed.
In order to meet the needs of increasing numbers of enquirers who are interested in the state sector only, The Good Schools Guide Education Consultants has a service with its own expert in state school education – Elizabeth Coatman. For further information please go to The Good Schools Guide Education Consultants