School admissions in England are regulated by the Schools Admissions Code, and schools must play fair, ensuring their admissions policy is not only fair but also transparent. Parents must play fair too: schools and local authorities are wising up on parental attempts to circumvent the code, and hundreds of school places are withdrawn every year, sometimes after the child has started school.
The Good Schools Guide Education Consultants now offers a specific service for parents who want advice on state school places: visit State School Service.
How do state schools offer places?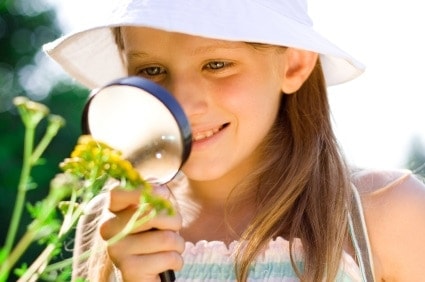 Grammar schools. Grammar schools select pupils based on ability. Even if there are insufficient applicants who reach the required standard the school does not have to allow other applicants entry, nor does it have to admit looked after children who do not pass selection. Where a places are offered on strict points order, no priority needs to be given to looked after children or previously looked after children – although increasing numbers of grammar schools are choosing to do so. If arrangements are not based on highest scores in a selection test, eg all children who pass the selection test are considered, the admission authority must give priority to all looked after children and previously looked after children who meet the pre-set standards of the test. Many are also reserving a proportion of places for children on pupil premium. State grammar schools now set their entrance tests early in the autumn term, so parents will know whether their child has done well enough to qualify for a place (although not whether they have actually got a place) before they put in their secondary schools application form.
Aptitude/talent. A number of secondary schools select part of their intake by ability or aptitude (eg for music, sport or technology).
Fair banding. An increasing number of non-selective schools set tests and divide their applicants into ability bands, taking an equal number from each band. In theory, this ensures that the school takes children from the full spread of ability. In practice, if schools set and/or mark their own tests, they can organise the banding so that they accept a high percentage of able children.
Faith schools. These may demand that you baptised your child before she was 6 months old and have attended a specific church weekly for the past five years. They are no longer allowed to give points for brass polishing and flower arranging, felt to advantage middle class applicants.
Academies and free schools. These are state-funded schools independent of local authorities, and are required to comply with the Admissions Code, though they can decide on their own admissions criteria, and some have been known to designate their catchment to prioritise middle class areas.
Ballots. Some schools use these to offer some places, but they are not allowed as the main oversubscription criterion.
Admissions priorities
Statement of special education need or education, health and social care plan naming the school. These children come first in line and must be given a place.

Looked after/previously looked after children. These generally come next.

Siblings. These often, but not always, third. Check carefully before you move miles away after your first-born has got a place.

Exceptional medical or social need. This generally involves a letter from a doctor or social worker explaining why St Cake's is the only school that will cope with your child's needs. Very few children get a place by this route.

Distance. Generally as the crow flies, but sometimes by the shortest walking route, Sometimes faith schools designate parishes, and other schools may designate particular areas as their catchment. Increasing numbers of grammar schools are limiting the distance applicants may travel to school. Your local authority should have information on how close you probably have to live to any individual school (except faith schools) to be in with a chance of a place
Choosing a school
You are not 'free to choose' the school you want your child to attend, but you can 'express a preference'.
Even if you are trying for a faith or grammar school, or for a school in another area, apply through your local authority's common application form. In the case of selective and faith schools, you will also need to apply to the individual school, either to register for entrance tests or provide evidence of church attendance.
You can apply for between three and six schools, depending on your local authority. List them in order of preference. Only the local authority knows which schools you have applied to, and if you qualify for more than one, will only offer you a place at the one highest on your list. Try to ensure you include one that you are more-or-less bound to get a place at, even if it is low on the list: if you don't qualify for any of the schools you have applied to, you are likely to be offered St Grunt's two bus rides away.
For secondary schools, the closing date for applications is 31 October of year 6. For primaries, it is 15 January.
Remember that we now offer a unique State School Service for a very competitive fee. See: State School Service.
Can an offer of a place be withdrawn?
Yes. Once an offer of a school place has been made (1 March for secondary schools, mid April for primary schools) it may be withdrawn in certain circumstances such as:
Failing to respond to an offer within a reasonable time.

Making an intentionally misleading or fraudulent application (eg falsely claiming to live in a catchment area: even if the child has started at the school, they may be asked to leave),

Where a place was offered in error: but the local authority has only a very short space of time to withdraw the offer in this case.
Can you appeal if you don't want the school you are offered?
Yes, you can, but do it quickly (see Appealing for a school place). But in the meantime, accept the school you have been offered (otherwise the local authority is under no obligation to find you a school at all). Ensure you are on the waiting list for any schools you would be happy with. And do visit the school you have been offered: you may find that contrary to local reputation, it is up and coming and will suit your child very well.
Schools may not:
Take ability into account, unless they are selective/partially selective schools, or for banding purposes. Performing arts/sport/language places must be given on the basis of aptitude for a subject, rather than ability gained by previous experience. NB In our experience this tends to amount to the same thing – and often to favour higher ability children.

Ask for details about disabilities, special educational needs or medical conditions, unless in support of positive action.

Insist on a home-school agreement being signed as a condition of admission..

Make any charges in relation to admission, expect 'voluntary' contributions, or charge for school trips that are part of the curriculum, and during the school day. Other trips must not be compulsory, and schools should make clear any help available for those unable to afford the cost.

Specify expensive uniform or sportswear.

Take into account parental occupation, marital status or financial status.

Interview children or families, except for interviews to determine the suitability to board or to discuss potential courses with sixth form applicants..

Refuse to admit a child where the school is listed on their SEN statement or EHC plan..
Children from overseas
As long as you have a right of abode in England, you can apply for a state school place here. However, you can't apply till you have an address in the country and are living here (except for Forces/diplomatic families and for those applying to state boarding schools).
Applications for year 12 (sixth-form) entry and transfer from year 11
Those already in a school do not need to apply formally for places in year 12, but admissions criteria must be the same for both internal and external applicants and should detail any entry requirements eg number and quality of GCSE passes. Schools that offer a wider range of courses can state what courses are available, the entry requirements for each, and how priority for entry to these courses will be determined if they are oversubscribed.
Entry must not be dependent on attendance, behaviour record, or perceptions of attitude or motivation. Interviews aren't allowed, though meetings can be held to advise on options and entry requirements.
Anyone refused a place in year 12 can appeal.
Nursery education
Getting into the nursery class at a primary school does not guarantee admission to the main school and, vice-versa, you do not usually have a lesser chance of getting into the main school if you choose another nursery school.
Children start in reception class in the September after they are 4, although the government is now proposing that children born between April and August can start school a year later.
Applications for school places outside the normal admissions round
If you are applying for a school place not at normal admissions times – ie reception or year 7 – admissions will probably be handled by individual schools, though you will have to complete the in-year admissions form. Your local authority should be able to give your information on which schools have spaces, but it's worth contacting schools direct too.
State schools in Scotland
The system in Scotland is pretty much catchment-area based, though with a right for a parent to ask for another school. As the Government website says: 'If you have a child who is due to start primary school or who will be transferring to secondary school soon, you have a right to express a preference for a particular school. Your Council will probably suggest that you should use the local school designated by them, and of course you may be happy to do so, but the Council must also tell you of your right to choose a different school, and give you an address where you can get help in making up your mind.' Some councils are more helpful than others.
State schools in Wales
You have a right to attend your local school but can apply for another. Your choice will be respected if (as far as we can see) the school and the local authority feel so inclined.
In order to meet the needs of increasing numbers of enquirers who are interested in the state sector only, this service will advise and support parents who are committed to state sector education and who need help with eg admissions criteria, catchment areas, grammar schools etc. This service has its own price structure. Read more about The State School Service.
---
Further reading
Choosing a state grammar school
Primary school admissions – where do I start?
State schools - the right one?
Where to find a state grammar school
Mix and match state and private education
The school catchment area cheat
From embryo to eighteen - how to survive the education highway
Questions to ask when visiting a school - academic matters
Preparing your child for the 11 plus
Choosing a school - thoughts for parents