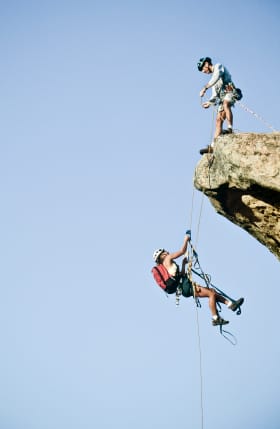 It's impossible to put a figure on this for secondary schools – though we have heard that on average around 15 per cent succeed overall. It varies enormously between schools and between years. You can ask the local authority for figures for the numbers admitted on appeal each year to schools you are interested in, which will give you some idea.
For reception, Y1 or Y2, appeal s succeed only in very rare circumstances. The maximum class size of 30 for infant classes can be exceeded only when the child would have been offered a place had the admissions procedure been correctly applied (ie the admissions authority has broken their own rules); or that the admissions rules set out by the admissions authority contravene those set out in the School Admissions Code; or the decision to refuse a place is not one which a reasonable admissions authority would have made - ie the decision is illegal or completely nonsensical.
When do I find out the outcome of my appeal?
You should hear in writing within five working days of the appeal – the clerk will tell you on the day when you can expect to hear. The admissions authority must adhere to the decision, unless it is later overturned by a court. If you are successful, you will receive a letter from the school offering you a place shortly afterwards.
What if my appeal is unsuccessful?
Stay on the waiting lists for the schools you prefer. Further places do become available in year 7, as parents have to relocate unexpectedly, or find that their child is not suited to the school and move them out. You can also appeal again the following year, or refer the case to the ombudsman (see below).
How many times can I appeal?
You can apply once per school, per school year. So if you do not win and your child is compelled to start the school you do not like in September, you can appeal again when he/she is in year 7 when you may have new grounds.
What can I do if I think the appeals process was not carried out correctly?
If you are unhappy with the way the appeal was carried out, you can complain to your local government ombudsman. They can recommend a new appeal but cannot overturn the appeal panel's decision.
Is an appeal the answer or should I consider alternative schools?
It can be devastating to learn your child has not got a place at the school you set your heart on, but it is possible that alternatives might actually be good, even better, for your child. You cannot bank on an appeal being successful: you must have a plan B.
Fortunately, we can help you delve beyond the headline hype. On this site you will find a wealth of information on all your local schools – whether we review them or not. Try our extensive search facility.
Optimise your chance of success when lodging a school appeal, speak to a school appeal expert consultant today. Phone 020 3286 6824 or email consultants@goodschoolsguide.co.uk
< AT THE SCHOOL APPEAL HEARING (6/8) STILL DAUNTED? (8/8) >
---
Further reading
Choosing a school - thoughts for parents
The Good Schools Guide's top tips for Secondary school applications.
Primary school admissions – where do I start?
State boarding schools - free tuition just pay for your stay