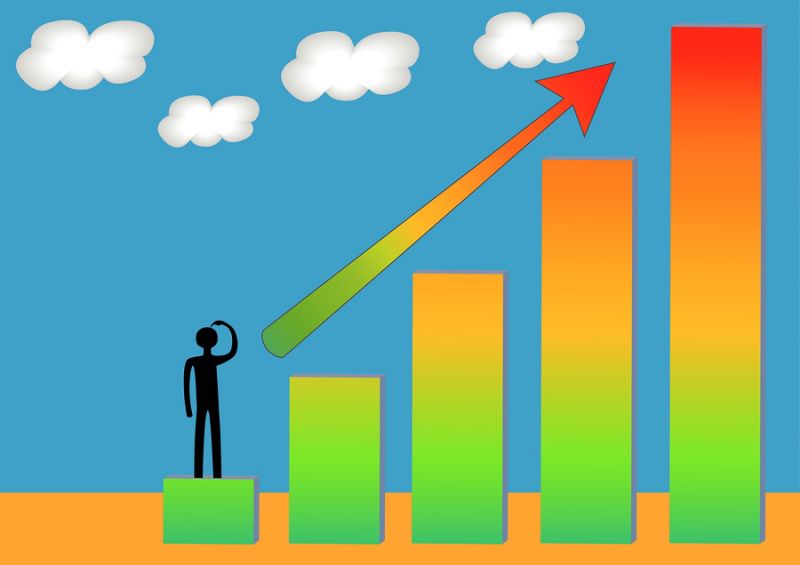 School league tables measure school performance data. They use statistics to show pupils' results in public examinations taken at key points during their school careers.
At primary level, these are the national curriculum tests, or Satss taken in Year 6 at the age of 10 or 11.
At secondary level, these are GCSEs (and equivalent exams) at age 15 or 16 and A-levels (and equivalents) at age 17 and 18.
Do school league tables matter?
School league tables have caused a lot of agony and misunderstanding. As raw statistics, they are more or less meaningless. You will observe, for a start, that results swing wildly according to which newspaper you happen to look at.
What school league tables don't tell you
The pupils' IQs: Two Ds for some pupils is a triumph of wonderful teaching.
The pupils' backgrounds: How much help/support are they getting at home?
The school's background: Is it academically selective or mixed ability?
The school's policy towards A levels: Does it allow pupils to 'have a go' or to take an extra A level (for stretching/ breadth), or does it operate a policy of dissuading borderline candidates from taking a subject? We are hearing some disturbing stories these days of schools chucking out pupils who have not done well enough at AS level, to keep them from polluting the school's A level results.
The school's policy at sixth form: Is it pinching, for example, bright girls from neighbouring schools? Or is it turfing out the less able pupils? Does it insist on very high (A* grade) GCSEs in proposed A level subjects for those entering the school at sixth form?
Good years and bad years: Is this a blip, a one-off? There may be exceptional circumstances, such as the death of a teacher six months before the exam.
What examinations are taken? The top score in the International Baccalaureate is rated in the tables as worth more than five A* grade A levels — a considerable over-estimate, so IB schools appear higher up than they perhaps deserve.
What subjects are taken? Some, eg business studies and classical civilisation, are considered easier than others (and are marked down by Oxbridge as a result).
The spread of subjects at A level: Which are popular? Which neglected? Does that profile fit your child? Does it reflect the relative quality of teaching, or just the spirit of the school?
Whether a large enough number of children are doing really well, especially in subjects that you are interested in. A cohort of excellence will give leadership and confidence to the rest of the school. Are sufficiently few pupils failing, to avoid the reverse effect?
The quality of education overall: depth, breadth, all-round, music, debating... things that help pupils learn to think for themselves. By sheer swotting, exams can be successfully passed — but at the expense of what?
The reliability of the figures: The more pupils there are, the more statistically significant the results are.
Watch out for Scottish schools lurking within the newspaper league tables: Many Scottish schools offer two systems — Scottish Highers (usually for the weaker brethren) and A levels. Only the A levels show up in the league tables.
And while we are on the subject of statistics, treat class size figures with care too. How you teach, what you teach and to whom all govern the size that a class can be before performance deteriorates. The only certain thing about small class sizes is that they mean large bills.
The questions you should ask schools about their league table results
Have they anything to declare — any special circumstances? Did they take in several pupils with little English a year or two before public exams? Did the geography teacher fall ill? Understanding the school is the key to understanding its statistics.
Study the extensive analyses of examination results that are available on the schools' pages on our website. They incorporate the most recent three years' published results, and you can use them to get deep under the skin of the schools' league table positions.
Look to see where the weaknesses and strengths are to be found. Which subjects are most popular when compared to similar schools? This can be an indication of the quality of teaching, or of the spirit of the school ('only girls do art'), or both. In which subjects do pupils do best, relative to the same pupils' performance in other subjects? Mostly this is due to teaching quality. Is one subject pulling the overall results up? Or down? Or is a 100 per cent A* grade pass in Norwegian translated as one pupil (with a Norwegian mother)? Is it pure coincidence that the best two subjects at A level are Chinese and mathematics? Look at our analysis of university destinations. This will show you something of the level of ambition that the school has instilled in its students and indications of the directions in life which it has encouraged them to take. NB Some children opt for universities near home for religious or social reasons.
How many pupils are taking exams overall? A school with a sixth form of 40 (three children doing each subject) should find it considerably easier to come high on the league tables than a larger school. The more taking any one subject, the more commendable when the results are strong, and the wider the scope for failure.
For state schools, look at the analyses of pupil performance on our website. You can see how selective a school is from the profiles of pupil attainment at key stage 1 (for primary schools) and key stage 2 (for senior schools). You can see how well they do by bright children, and children with SEN, and how good their value added is overall.
For independent schools, ask for the ALIS/MIDYIS/YELLIS (systems covering the A level, middle and primary years respectively, managed by the University of Durham) or other value-added data, which should show how good the results really are, allowing for the quality of individual pupils. There are several competing systems — all good in their ways — so a school that has none is (by modern standards) not taking as close an interest in its pupils' performance as it might. This will give you quite a good idea of what is going on, and where the weak teaching might be.
Now you are in a position to ask the head to explain those appalling geography results, and to tell you what is being done about the situation. Listen carefully, because all schools have weaknesses, and the important thing is what is being done to remedy them.
All schools, even the highest achieving, have some less-than-stellar teachers. Their influence may be masked by stars in the same department. Ask pupils when you go round the school or, less directly, ask what systems are used to monitor pupils' and teachers performance, and how they are linked to remedial action — if the school is well run and up-to-date they should happily tell stories of lost sheep found.