Cyber Careers
Cyber Careers path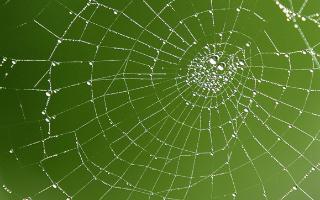 To find out and understand more about all the brilliant job title descriptions that are on offer to those in cyber careers and also the paths you can follow the best site we have found is an American website called Cyber Degrees, but remember that they may use different job titles in the UK. Also, be aware that within the UK different companies often, confusingly, use different job titles for what is basically the same job.
Consider which branch of the profession you feel you are most suited to:
Forensics - containing roles such as Penetration Tester & Digital Forensics Analyst
Jobs for ethical (authorised) Hackers
Network Security - containing roles such as Security Analyst & Security Operations Centre -SOC - Analyst
Dealing with Cyber Crime
Development & Implementation - containing roles such as Security Software Engineer/Developer
Building & Maintaining Systems
Advisory - containing roles such as Security Consultant & Compliance Officer
Dealing with the role of Cyber Security inside a company
You can join this world directly, but you will almost certainly need a degree and an ability to demonstrate IT experience.
Some of the entry-level jobs which can lead to promotion, usually after 2 -3 years are:
Network Administrator - Network Security / Forensics
Systems Administrator - Security Administration / Forensics
Network Engineer - Security Software Developer / Engineer
Web Administrator - Web Security Administration / Advisory Roles
Further up the ladder, you can become a Security Architect who is in charge of designing and running a system and finally if you make top dog you become a Chief InfoSec Officer – CISO – who often, in a large company, works with a Chief Compliance Officer – CCO.
If you decide to obtain qualifications first here are some of the options:
There are universities offering BSc in Cyber Security in the UK http://www.coursefindr.co.uk www.coursefindr.co.uk
21 Cyber degree courses with a Foundation Year
7 Cyber degree courses
10 Universities offering MSc in Cyber Security – approved by GCHQ www.cbronline.com
Degree Apprenticeships offered by universities in partnership with companies – www.thetechpartnership.com
For alternative entry points consider
City of London Police National Fraud Investigation Bureau – City of London Police, but you will have to join the boys in blue first
GCHQ – www.gchq-careers.co.uk several options all well explained
The Civil Service - www.civilservicejobs.service.gov.uk - sadly no jobs or information!