Tips for telephone interviews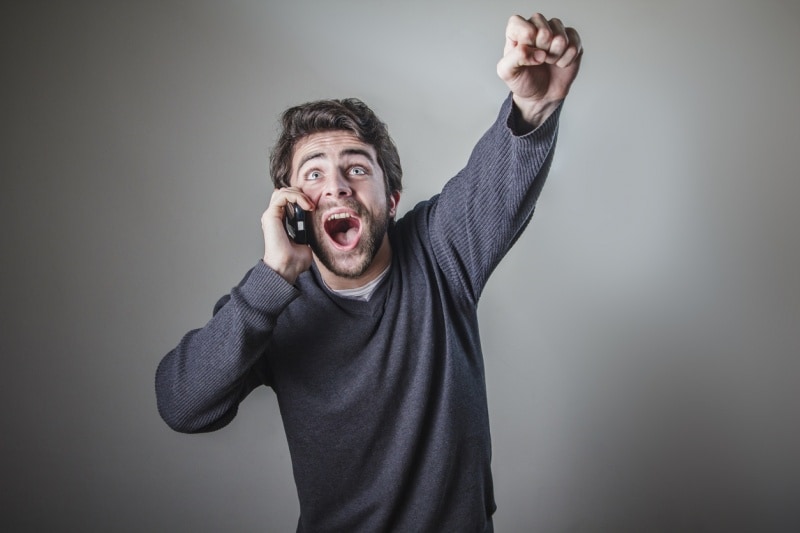 ''Over 50% of all job interviews are now conducted via the phone or an online platform''
The ISE January 2017
So there you are, about to have a telephone job interview, cosy at home in your Lion King onesie, keeping your energy up with a snack and the footie on (quietly of course) in the background. No problem, because the telephone interviewer can't see you, right? Actually, wrong.
Any job interview is as much about mental as it is about physical preparation; there is so much the interviewer can tell about your state of mind without seeing you. Initial telephone interviews are more common nowadays, to shortlist candidates for a face-to-face interview. Some interviewers just want to hear that you're prepared and articulate; others may want to run a full interview. If you can, try to find out in advance what the format will be. And then prepare as you would for a face-to-face job interview see our Top Tips insert link to Top tips for a job interview.
Before the telephone interview, make sure you:
Prepare fully and practice answering likely questions before the call
Have your CV and other supporting paperwork at hand mad scrabbling doesn't sound goodCharge your phone if the call is coming to your mobile; a landline may be clearer
Take the call in a quiet room, without interruptions or distractions
Have a glass of water at hand
Look reasonably smart it's a professional frame of mind thing
Of course, you can't read each other's body language on the phone and the tone may be business-like, so during the telephone interview:
Concentrate - listen, consider, answer
Make short notes of the main points as you go. These may help you at the end of the interview when you're asked if you have any other questions
Be enthusiastic, calm, friendly and smiley; oddly enough, the interviewer will be able to hear in your voice if you are smiling
Don't worry if the interviewer pauses while they note down your responses; don't just keep talking to fill the air
And most of all, never, ever shout 'Gooooaaal!' during the phone interview because your team has just scored.