Heading for an open day? Make sure you've done your homework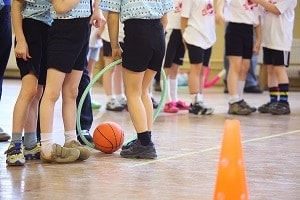 Having a good nose around schools is all in a day's work for Good Schools Guide writers. Here are our top tips for parents planning to take in an open day or two this autumn.
First catch your open day
Surely it's not that difficult? Open days are widely advertised on school websites and in the local and national press, but don't assume that the school you are interested in will hold one. For instance, top academic girls' boarding school Wycombe Abbey doesn't do open days, instead it holds three 'welcome mornings' per term. These are limited to about 40 families and must be booked, ideally 'at least two years in advance of proposed entrance.' Remember that last point. While the stories of fathers ringing school admissions departments from the maternity ward may be apocryphal, forward planning is essential – especially in London.
In towns where schools tend to cluster (think Cheltenham or Abingdon), schools often cooperate, holding their events on the same day and even laying on a shuttle bus between sites. Schools that are theoretically in competition with each other may also double date to maximise parental footfall.
And while we're on the subject of feet, here's our number one top tip: dress comfortably and, above all, wear comfortable shoes. Imagine running behind a nimble 12-year-old up and down stairs and over rugby pitches and kit yourself out accordingly. While staff probably won't notice if you're wearing Primarni or head-to-toe Chanel, what they will clock is how you and your offspring behave – after all, this could be the start of a long relationship.
The grand tour
Most open days feature a pupil-led tour and this ought to be the most genuinely enjoyable part of the visit. Families are allocated a freshly polished boy or girl who will show them whatever they want to see. While pupils know they are on show, once they have your confidence then character will inevitably out. Ask your guide lots of friendly questions and with any luck you'll hear about all kinds of things that don't feature in the prospectus.
Remember, you're looking at a school, not a boutique hotel, and everything you see will have suffered the daily ravages of hordes of children. Adequate hygiene is one thing but clinically clean and scrupulously tidy are not usually compatible with child friendly and nurturing.
Head and heart
Make sure you attend the head's talk, it's a great opportunity not just to hear what he or she has to say but to check out other prospective parents (and have a sit down). Heads should be genuine and inspiring, bursting with pride in their school and pupils. Playing to a tough crowd is a big part of their job so if you find yourself nodding off then something's gone wrong.
Top marks
Parents consistently put academic performance at the top of their checklist, but league tables don't tell the whole story. A selective school that creams off the brightest students will always perform well, but what about value added? This is the differential between the attainment levels of pupils when they enter and leave; if your child isn't a high flyer you need to be sure that the school can support and enable him or her to achieve their potential. If you think your child requires support for dyslexia or other special educational need you may be able to have an informal chat about provision.
Equal opps?
Check out the fixture lists. Is it only the A teams that get matches and specialist coaching? This is something that pupils and parents feel very strongly about so you're likely to hear on the grapevine if what the school says about sport for all conflicts with reality.
You will find that most schools provide as much information about pastoral care as they do about exam results (the two go hand in hand after all). You should feel able to ask questions about all aspects of this provision as well as disciplinary matters such as bullying. If a school claims it has 'no bullying' be very suspicious.
Open day, open mind
Your own educational experience, good or bad, will be hugely influential in any decision you make regarding your child's schooling. It's impossible to completely separate one's own feelings and look at everything objectively, but you can at least try to be aware of what might influence the decisions you make.
An open day is often the first contact parents have with a school in which they are seriously interested. The conversations with friends, websites, league tables and inspection reports have all led to this point. It's easy enough to gather up facts and figures, but on setting foot in a school one's visceral response may make the decision in an instant. As one parent told us:
We narrowed our list down to three schools that looked pretty similar on paper. When we actually visited, each school felt quite different and we knew straight away which one was right.'
Maximise your open day
Don't be led by league tables
Dress for comfort, not to impress
Wear comfortable shoes
Talk to pupils
Listen to the head
Keep an open mind
Keep an eye on your child
Trust your instincts
Remember: It's about your child, not you
What do our readers think? Comments, as always, to [email protected]
Going up, going down
Going up
SATs. Compulsory key stage 1 tests in reading, writing, maths and science have caused huge controversy over the years – but now they're being scrapped. SATs for seven-year-olds will disappear by 2023. Children will have a "baseline" check in reception instead, plus times table tests in nine-year-olds and SATs in year 6.
Best friends forever. If you haven't seen Channel 4's Educating Greater Manchester yet you're in for a treat. Filmed at Harrop Fold School in Salford, the series features dedicated teachers, sparky children and the heartwarming friendship between a shy Syrian refugee and a smiley 11-year-old Mancunian who vow to be best friends forever.
Robots in the classroom: Sir Anthony Seldon, former master of Wellington College and now vice-chancellor of the University of Buckingham, is one of the most astute educationalists we know. So when he predicts that robots will take over from teachers in schools within 10 years, with teachers acting as classroom assistants, helping pupils when needed and maintaining discipline, he could well be right.
Going down
Teacher shortage. Schools are finding it increasingly tough to fill teaching posts so it's alarming to hear that in 2016 nearly 35,000 teachers (eight per cent of the workforce) left the profession for reasons other than retirement.
Exotic names. Choosing children's names is fraught with difficulty, especially when parents plump for exotic or unconventional monikers. If your parents spluttered with shock when you named your child Aurora or Elijah, you're not alone. A survey by Mumsnet and Gransnet says a fifth of grandparents deeply dislike their grandchildren's names. Our tip? Open the door and yell the name you've set your heart on at the top of your voice. If 'Tallulah Honeycake' sounds ridiculous, have a re-think.
Horrible handwriting. Students' writing is becoming so illegible that Cambridge University is considering the possibility of allowing them to use laptops in exams rather than pen and paper.
Vaping. Parents shouldn't assume that e-cigarettes are a safer alternative to smoking conventional cigarettes. New research published in the Tobacco Control journal says teenagers who have tried an e-cigarette are nearly four times more likely to start smoking regular cigarettes within a year than their pals.
The fourth issue of Chalk & Chat, The Good Schools Guide's exciting new digital magazine, is out now.
Informative and engaging, the autumn edition is packed full of advice, guidance, reviews, debates and opinion pieces.
Nicky Cox, editor of First News, discusses how to talk to your children about current affairs in an increasingly turbulent world while Chalk & Chat editor Kate Hilpern writes about staying close to your children when they're grown up. Janita Clamp, senior editor of The Good Schools Guide, gives the low-down on Oxford – from property prices and the local economy to the best schools – and there's a feature on The Good Schools Guide's brand-new careers consultancy service.
As always, Chalk & Chat features the latest children's books, our answers to educational dilemmas and some weird and wonderful facts about schools in the UK. Did you know, for instance, that Britain's smallest school has the grand total of 13 pupils on its roll?
We'd love to hear what you think about the latest issue. Email us at [email protected]