Let me through - I'm a tutor!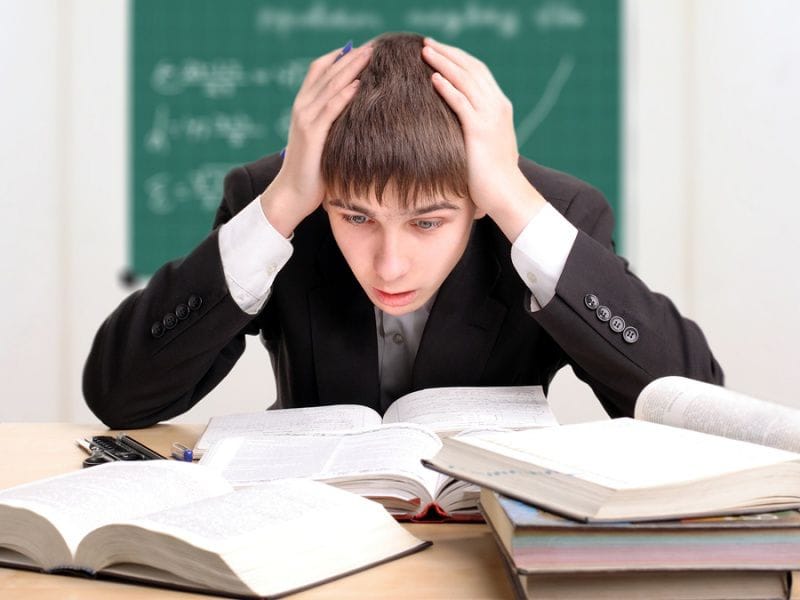 Tutors may not be the fourth or even fifth emergency service but, come exam season, it can start to feel that way.
At this late stage, there's practically no chance of snaffling a last minute cancellation slot with the local super tutor (somehow there always is one, but only one) - even if you have their number. The ultra-organised parents who have quietly been sending their children to this quasi-mythical miracle worker for months are generally tight-lipped when it comes to sharing details.
If the grapevine doesn't bear fruit, a tutor firm may be the answer. Some of the well-regarded companies reviewed on The Good Schools Guide website report an avalanche of calls from harassed parents but say they've stockpiled enough quality tutors, including maths and science specialists, to meet demand.
For many, face-to-face tutoring remains the gold standard. But where location or timings make this a problem, online lessons in virtual classrooms with shared screens and instant feedback are increasingly popular. Firms these days also take recruitment, vetting and feedback incredibly seriously, some offering a session with an alternative tutor if the family isn't happy first time round.
Whichever route you go, your child has to buy into the process. If they're mind-mapped and file-carded out and just waiting for the exams to be over so they can spend the rest of the summer on the beach, no tutor, however inspirational or expensive, is going to make a blind bit of difference.
And even if you have the most motivated and go-getting kid, there's a limit to what a tutor can achieve in the time. While they may be able to nudge a borderline mark over the boundary from a C to B grade, they can't cram the contents of an entire GCSE syllabus into a teenage brain in just a couple of weeks.
At this stage, it's all about revision and consolidation, from honing exam technique to overcoming difficulties in a few clearly defined areas.
To make the most of each tutorial session, plan ahead. Ensure the tutee is ready - fed, watered and equipped with everything they'll need so they don't spend half the tutorial hunting down their pet pen. Brief the tutor on the exam board, course and, where appropriate, set texts. Agree what you'd like to achieve in each session and keep it specific and quantifiable. Circle theorems in an hour, maybe. Algebra all the way from a to x+ y? Probably not.
Above all, have faith. Even if your child's brain seems to be nine parts tumbleweed to each factoid, they almost invariably know more than they think they do. Go heavy with the encouragement and if you do opt for a tutor, ensure that the child sees them not as a panic buy – an emergency plumber for a leaky brain – but a living, breathing revision aid, there to give them the tools to succeed.
For further information on tutors
Ten ways to help your children revise for exams more effectively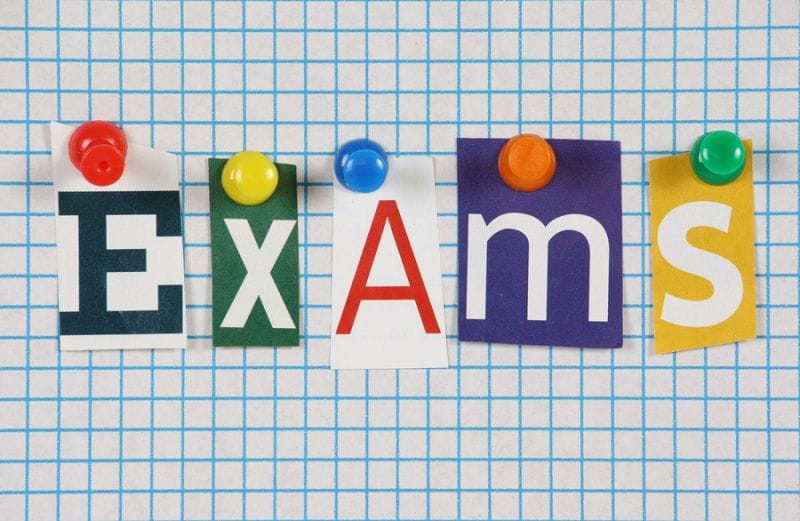 The weeks leading up to the summer exam season are challenging for everyone. From sixth form and university places to apprenticeships and job offers, there's an awful lot riding on exam results these days. To help you and your child get through the exams as painlessly as possible here are The Good Schools Guide's top ten tips for effective revision.
Eat breakfast. Research shows that skipping breakfast reduces children's attention and their ability to recall information. Eating a bowl of cereal or porridge could give them the memory boost they need to tackle revision and exams.
Encourage your child to make a revision timetable – and stick to it. Start revision early and prioritise weak or tricky topics rather than leaving them till the last minute.
Help your child to find the methods of learning and retaining information that work best for them. Children find this surprisingly difficult so it's worth running through different options with them. These include reading and making notes, using flash cards or Post-it notes, watching video clips, playing back recordings of their own voice and mind mapping.
Check the exam specifications and requirements. All exam boards publish these, along with a plethora of practice papers and mark schemes.
Search out revision apps and online resources – such as BBC Bitesize, Revision App and the Khan Academy – to clarify areas your child feels less confident about. For all levels of maths, take a look at Hegarty Maths (http://mathswebsite.com). London maths teacher Colin Hegarty was shortlisted for the prestigious Global Teacher Prize earlier this year after developing a series of online maths tutorials. To date his 1,500 maths videos have been viewed five million times.
Make sure your child has somewhere quiet to revise and discourage him or her from wearing headphones. Studying in a calm and peaceful environment is far more effective than revising with music blaring.
Encourage regular breaks. Rather than ploughing on for hours at a time, break revision into manageable chunks. Research shows that learning is far more effective when spread out over stretches of time.
Get your child to test themselves at the end of their revision session, either by doing a practice paper or by making notes on what they have learned. Checking for gaps in their knowledge is important.
Exercise, fresh air and lots of sleep are crucial. Encourage your child to stick to a regular bedtime and not use their mobile phones, iPads and laptops when they should be sleeping.
Encourage children to keep exams in perspective. The better they prepare and the more confident they feel in their subject knowledge the less stressed they will feel when the exams actually start. Remind them that in a few short weeks the exams will be done and dusted and the summer holidays will be here.
University is not the only route
Introducing the Good Careers Guide
For more than 30 years our school reviews and expert consultants have helped parents make the right educational choice for their children. We have now extended our service to provide guidance for school leavers.
Not all school leavers want to spend another three or four years in the classroom. The high cost of university and less than certain guarantee of graduate level employment in their field of interest mean that many sixth formers are now considering apprenticeships as a real alternative to higher education.
Government support has led to a rapid increase in the number and scope of apprenticeship programmes, but how easy is it to judge which one might be right for your child? That's where the Good Careers Guide can help.
Education experts from the Good Careers Guide were invited to conduct detailed reviews of apprenticeship programmes run by high-profile UK businesses and organisations, including Berthon Boats, Capgemini, CGI, Laing, PwC and the three branches of the British armed forces. We analysed these varied and exciting programmes and assessed their differing approaches to young people's personal and professional development. Our reports are now available for you to read.
The results throw up interesting questions. Is university really the essential next step after school? Could you see yourself encouraging your young school leaver to reconsider the university route and think about an apprenticeship instead? Do our reviews answer the questions you want answered and tell you interesting things you would not have thought to ask about?
Visit www.goodschoolsguide.co.uk/careers/apprenticeship-reviews to see for yourself how these apprenticeship schemes perform. Take a look and, please, let us know what you think - [email protected].
The Good Schools Guide education barometer
Going up Academy opposition. Tory MPs are breaking ranks to criticise their party's plans to impose academy status on all schools in England.. The impact on small rural schools – many in Conservative constituencies – is a particular concern.
Private school teachers' workload. Members of the Association of Teachers and Lecturers (ATL) are concerned about increasing pressure on private school teachers from parents who expect instant replies to emails 'at all hours'.
Going down Primary school spelling tests. Exactly how did the exam paper 'accidentally' appear on line before the test? Looks like it's back to school for staff at the 'Standards and Testing Agency'.
Boris Johnson. The Mayor of London has been 'no platformed' (not officially a verb but expected to appear in the OED soon) by students at King's College London because of his 'inappropriate' comments about President Obama's Kenyan ancestry in a spat over the EU referendum.
School theatre trips. AQA and OCR, two of the UK's main exam boards, have removed the stipulation that GCSE drama students must attend a live performance. According to Aine Lark, chair of the theatre education body National Drama, live streaming of performances is no substitute for the real thing.