When exactly does the tutoring have to stop?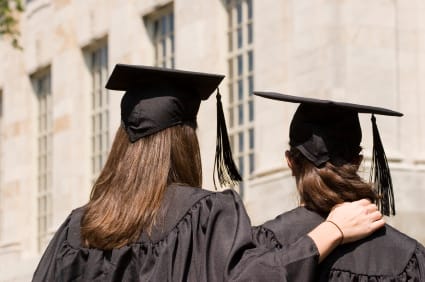 Is private tuition for undergraduates a helping hand or an unfair advantage?
As the university exams regulator recommends bringing in laws to ban so-called 'essay mills' that (for a significant fee) will write undergraduates' essays for them, the authorities are starting to get very twitchy about just how much cheating is going on in Britain's higher education establishments. But is a student who employs a tutor cheating and, if so, what about the thousands of families who do just that to 'help' their children with entrance exams, GCSEs and A levels?
The situation is not helped by the significant continuous assessment component of many degree courses. While coursework has been reined in at GCSE and A level, many universities, including Russell Group establishments, require students to sit just one or two final year exams. Dissertations and 24-hour exams under less than controlled conditions offer students an eminently and increasingly cheatable system of which, inevitably, a few will take advantage.
Universities and colleges routinely use anti-plagiarism software to scan students' written coursework for duplicated phrases (or in some cases whole essays), but this may not detect if the student is genuinely the author. Plagiarism in an exam or coursework, if proven, leads to disciplinary procedures; what's less clear is the morality of employing a tutor at undergraduate and even postgraduate level.
Families, especially those that have relied on tutors to support their child through GCSEs and A levels may not take much persuading to do the same at degree level. Tutor firms argue that they're merely a helping hand for students who need some extra support at a vulnerable time. At least one tutor firm features the service prominently on its website; other companies say they turn down requests because of the potential for blurred lines between supporting students and doing their work for them.
Alarmist? Well, possibly. But we know of one academic who was approached to provide a spot of informal tutoring for the student son of a friend, struggling on his highly demanding course at a top UK university. He agreed to help out, unpaid, as a favour. Would the student have got through without his support? Probably not. He passed, not because of what he knew, but who his parents knew.
But what if your child is the first in the family to go to university and you don't have tame academics on speed dial? One tutor told us that she was phoned by a desperate mother whose son was in serious difficulties with his dissertation.
'She told me that the rest of his assessments had been quite practical and that he didn't know where to start with such a large piece of writing. He didn't understand the guidelines, including Harvard referencing, and was completely daunted by the task. Although he was mildly dyslexic he claimed not to have been aware of any options for study support. I advised her that in the first instance he should discuss the situation with his tutor, if possible arrange an extended deadline and also see what help was available within the university. This might sound obvious but the family weren't familiar with the system and his mother was panicking.'
But how about heading the problem off at an earlier stage? Couldn't schools provide students with at least a little guidance on how to prepare and produce a university level essay? A few post-A level classes before waving goodbye to the upper sixth in May or June might not be a bad idea. Some schools already do this in the last term. 'Looking back it was the most useful thing we were taught', said one second year university student.
In the absence of this a reputable tutor at the right time could provide the kind of support that boosts, rather than compromises, a student's self-reliance. Good Schools Guide guru and experienced tutor Susan Hamlyn told us:
'I get asked not infrequently to help undergraduates who are studying subjects which require essay writing e.g. English, history and sociology. They are told when they get to university, to their dismay and confusion, that they don't know how to write an essay. The problems are with structuring an argument, writing literate and intelligible sentences and, sadly, proof-reading. This may be because they have never been helped to do this at school. The other contributing factor is that they have grown up writing their essays straight on to the computer without making a plan, ordering their material, structuring their argument and formulating complex sentences. They also rely on spellcheckers that, of course, cannot tell whether when you write "war" you mean "bar" or when you write "post" you mean "poet". I have, on occasions, made the student write an undergraduate essay by hand for the first time; it is enormously arduous but hugely educational. They usually do an immense amount of crossing out but, when they finally type it up, the process has had a transformative effect. And the carping comments from irritated tutors stop.'
One headmaster suggested that private tutors could have a role to play in staving off mental health problems by offering this sort of pastoral as well as academic support – something universities have been 'woeful' at providing in the past. His prediction was that the situation could worsen over the next few years as new rules permit almost limitless expansion of student numbers.
No one would condone the use of private tuition at university if the intention is to pass the tutor's essay off as the student's original work, but such skullduggery is the obvious tip of a very grey iceberg. If a few sessions with a tutor during the university holidays enable your child to face the new term with confidence, where's the harm? But what about the students whose families have neither the resources nor the contacts to provide this?
And isn't there a wider issue? Do we want a generation of risk-averse young people who think it's acceptable to outsource the hard work demanded by any worthwhile personal challenge? Are those who were pulled, rather than climbed, to the top of the career ladder the sort of people we want as political and business leaders when almost none of their major achievements can be stamped 'all my own work?'
What do our readers think? Comments, as always, to [email protected]
Going up, Going down
Going up

Jeremy Clarkson's life advice. If your child's A level results weren't top notch, take heart from the former Top Gear host's results day tweet. 'If your A level results are disappointing, don't worry. I got a C and two Us, and I'm currently on a superyacht in the Med.'
Brainy London. Which area of Europe has the highest concentration of graduates? According to Eurostat, the statistics arm of the European Commission, the answer is London. In parts of the capital more than two in three adults of working age have a degree or equivalent.
Gold medal glory. Repton School cheered to the rafters when Team GB's women's hockey team won gold at the Rio Olympics. Four of the squad were educated at Repton – Georgie Twigg and Shona McCallin, plus travelling GB reserves Joie Leigh and Ellie Watton.
Gold medal tweeting. Our tweets about the schools attended by GB Olympians proved a huge hit. Follow us on @GoodSchoolsUK
Going down
Alphabet grades.This year's GCSEs are the last to be graded A* – G. From next year GCSE results will be numerical, with A* replaced by 9, C by 5 and so on. We imagine the powers that be are keeping 10 in reserve, just in case an A** equivalent is needed in future.
Private school medals. According to the Sutton Trust, 32 per cent of those who won medals in Rio were educated at fee-paying schools, compared to 36 per cent in London 2012. Rowing and hockey are still dominated by the privately educated but our cycling medallists were almost all educated in the state sector.
If GCSE or A level results weren't quite what you were hoping for (or even better than expected) and you're considering a change of plan, we can help. Contact our consultants on: 0203 286 6824 or [email protected]