Perfect partners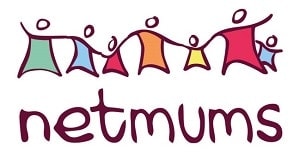 We're delighted to announce that The Good Schools Guide has teamed up with the UK's biggest parenting website, Netmums, to help parents find out everything they ever wanted to know about UK schools. Netmums' new look school search will be powered by The Good Schools Guide's comprehensive database, providing parents with the latest available information on all UK schools and summaries of all the Guide's reviews.
The Good Schools Guide was founded more than 30 years ago and is famous for its witty and forthright reviews of over 1,000 state and private schools. Our reviews are still written by parents, for parents, and contain not just the need-to-know facts, figures and latest academic results, but also the kind of priceless behind the scenes information that doesn't feature on school websites and marketing material.
Ralph Lucas, Editor in Chief of The Good Schools Guide, said, 'Our values dovetail with those of Netmums – one of their founding principles is to "Make sure every parent has access to all of the local support and advice available - from other mums and from professionals." We too rely on our network of local parents, writers and education professionals to tell us what's going on in the schools they know.'
Netmums Managing Director, Rimi Atwal, said, 'Education and schooling are evergreen topics on Netmums forums and parents consistently want the latest insights and information to enable them to make the right choices for their children. Our collaboration with The Good Schools Guide will provide users with the latest facts and honest reviews about schools in their local area and we are confident our new guide will help thousands of our users and their families to make the most informed decisions.'
www.netmums.com/the-good-schools-guide
www.goodschoolsguide.co.uk/netmums
Don't panic
'An evergreen tree of diabolical knowledge.' What's this? Not another tabloid commentator prophesying that the internet will condemn all young people to certain degeneracy. Just what parents need as we squelch wearily on into the second week of a very wet August. We've already heard Children's Commissioner for England, Anne Longfield, compare children's social media use to 'sweeties' and 'online time' to 'junk food', as though parents (mothers?) are so dim-witted they can only understand things if they are expressed in terms of food.
Longfield is launching a 'digital five-a-day' campaign to help parents regulate their children's online time. According to her website, the campaign offers 'easy to follow, practical steps to achieve a healthy and balanced digital diet.' The advice is well meaning – if somewhat idealistic:
'Encourage children to come up with ways of managing this i.e. keeping a diary as a way of logging the amount of time they are spending online.'
And then, just as we're into the second day of negotiations with our offspring about logging their internet use in a diary, we hear that what we thought was good parenting is, in fact, unpatriotic behaviour. Yes, the former director of GCHQ, Robert Hannigan, told the Daily Telegraph:
'If you are spending a disproportionate amount of your holiday unsuccessfully attempting to separate your children from Wi-Fi or their digital devices, do not despair. Your poor parenting may be helping them and saving the country.'
Diaries down, as you were – your country needs you!
Like crispy bacon, red wine and even Anne Longfield's 'sweeties', the best advice on internet consumption is boring but true: everything in moderation.
And what about the 'evergreen tree of diabolical knowledge'? That colourful phrase was used in the 18th century at the height of another moral panic, this time about the evils of young people becoming addicted to … wait for it, reading 'romantic' novels!
Going up, going down
Going up
#AskEddie Are your children doing work experience this summer? They'll be inspired by 15-year-old intern Eddie, who was put in charge of Southern Rail's Twitter account and charmed customers with his hilarious answers to passengers' questions. 'What should I have for dinner tonight?' asked one. 'I would say that if there's an offer on for meatballs, you should grasp it,' replied Eddie.
Enterprising boys Congratulations to St Paul's School in west London. A team of young entrepreneurs from the all-boys school scooped this year's highly prized HSBC Young Enterprise Company of the Year Award. The team wowed the judges with their product – a waterproof, tear-proof, durable notebook.
Telltale sign of a genius Forget IQ tests. A new study by academics in the Netherlands says the best way to tell if your child is a genius is to look at their human figure drawings. Exceptional details for children to include range from eye make-up and freckles to ties, badges, gloves and rings.
Going down
Youthful heads You know you're getting old when police officers look like they're barely out of their teens. The same applies to headteachers these days. New figures from the Department for Education show that more than 100 schools have heads who are still in their 20s.
Roll on September The long summer holidays are bad for children's health. UK Active, a not-for-profit body that aims to get people more active, says that over the summer British schoolchildren lose 80 per cent of the fitness they built up during term time. What's to blame? Too much time in front of screens. Speaking of the holidays, has your son or daughter complained they're bored yet? Apparently the average child utters the dreaded words just 10 days into the summer break.
Rise in student debt As teenagers anxiously await A level results (out today), spare a thought for their future finances. An Institute for Fiscal Studies report says students in England will graduate with average debts of £50,000. Many will have even bigger debts - the number of students taking full-time, taught postgraduate courses has shot up by more than 16,000 to 90,600 this year.