Farewell to 2016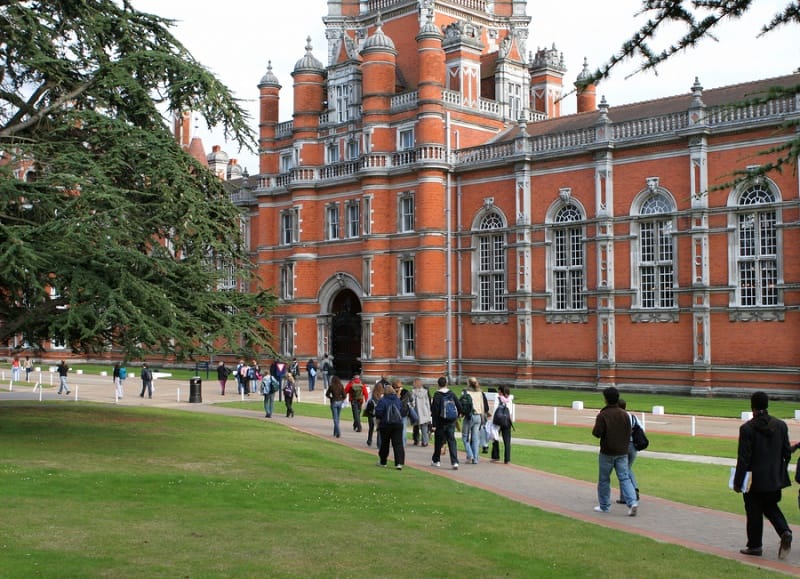 In the past year the Good Schools Guide team has visited countless schools, eaten thousands of school dinners and chatted to a plethora of heads, teachers, parents and pupils. Everyone has been generous with their time and keen to show off their schools. There have been interesting moments, moving moments and hilarious moments – so to round the year off, here are a few of our writers' recollections.
'How to cover a visit to a deeply rural school? Think damp leaves, mud, then foot down& back to London& (zero& time to change)& for& a grand jamboree& of the educational high and mighty.& I, slightly smugly, thought I'd cracked it until the moment when, happily talking to an ex-education minister, I looked down and saw that I had brought half of Hampshire into the House of Lords.'
'During a tour of an august public school the eminent escort assured me that theirs was not a culture in which bullying occurred. We turned a corner and almost collided with two boys ripping the exercise books out of the shaking grip of a third boy, throwing them in the air and jumping on them.'
'My most inspiring conversation of the year was with the headteacher of a Northampton school. The school (where 55 per cent of pupils are entitled to free school meals) is part of the RSC's education programme. At an age when most primary school children are more interested in& Diary of a Wimpy Kid, the children are getting to grips with Shakespeare. Yes, you heard it right. They discuss the plotline of King Lear in the playground, jump at the chance to watch the Bard's plays and have even performed A Midsummer Night's Dream in the garden at 10 Downing Street.'
'The headteacher who seemed so utterly delightful and courteous during the visit transformed into the nitpicker from hell when we sent through the draft (and very positive) review. It was a duel to the death, every sentence a mortal insult that rendered the school 'unrecognisable'. The original review referred to the head's charm and charisma. When I took the phrase out, guess what? She queried that, too.
This is what happened when the head put on a show to demonstrate that he knew individually every child in the school.
Head: 'So David, how did you get on in the football tournament on Wednesday
Boy: 'I'm not David, I'm Matthew.
'I asked for some time alone with a bunch of sixth formers so they could talk to me in confidence about their experience of the school.& The head willingly agreed but didn't realise that when he spent the session with his ear pressed against the door I'd be able to see him through the frosted glass panel.'
Time to give tutors a quality mark? Our readers think so …
Wherever you stand on the question of tutors (and the spectrum goes from miracle workers via necessary evil to moral outrage) there's no denying that tuition is now big business. So why is it that, for the many parents who choose to go the tutor route, working out just what – and who – they're paying for can be fraught with uncertainty?
Essentially because it is. For a start, tutor companies don't have the same system of inspections as schools. Yes, individual tutors can have enhanced checks (the same procedure that school teachers go through) but how many parents actually follow them up? And while we'd never let our children go off with a stranger in a public place, we may be quite happy to let someone into our homes without even checking that they are who they say they are.
That's where The Good Schools Guide comes in. Last month we asked readers to complete a short survey so we could find out if sending our expert educational reviewers into tutor companies was a good idea.
We would check out everything from the quality of teaching and safeguarding procedures to communication with parents. Agencies that really looked after pupils and parents and worked to the highest possible standards would be awarded the Good Schools Guide quality mark – the ultimate (and currently the only) accolade for tutor companies.
The first survey results are now in and make positive reading. Three quarters of you reckon that a quality mark would make choosing a tutor firm easier.
We're also pleased to learn that you rate us highly. A quality mark administered by The Good Schools Guide would be trusted by over six in ten respondents. We'd hoped for nothing less, of course, but it's still good to hear – as is the fact that over half of you agreed with the definition of quality as 'good enough for The Good Schools Guide to recommend to a parent'.
Safety checks, supervision, training and management of tutors headed the list of areas that the quality mark should cover, together with tutees' achievements, tutors' qualifications and experience and the quality of tuition. Next came feedback on progress, followed by fairness in sorting out complaints and value for money. Additional thoughts included getting feedback from the children themselves.
One respondent reckoned that tutor firms are already inspected (they aren't) and that it isn't our job (or anyone else's) to take it on.
Is it now time to think about inspecting and accrediting good tutor companies so that families can buy their services with confidence? It's not too late to pass on your views by completing the questionnaire. Simply click on the link below and share your thoughts with us. By way of a thank you, there's also the chance to win a year's free online subscription to The Good Schools Guide.
Going up, going down
Going up
Top of the league Pupils and staff at a small village primary school in Warwickshire are celebrating coming top of 1,000 schools in the Telegraph's primary school league table. Temple Grafton C of E Primary School has just 111 pupils and its year 6 class, all 13 of them, achieved a 100 per cent pass rate in their SATS. The secret of their success? Head, Sarah Hendry, said the year 6 cohort in question was 'very able' but also credited the school's focus on outdoor learning and creative arts.
Higher education wealth gap UCAS has reported that children who receive free school meals are less than half as likely to enter higher education as those who do not – the biggest gap since 2006.
The changing face of teacher presents Forget the bottle of wine, scented candle or novelty mug. According to the Daily Mail, teachers in New York City's private nursery schools routinely receive Rolex watches, Tiffany key rings and even plastic surgery gift certificates. Really? Since when was the unsolicited offer of a nose job a thoughtful present?
Going down
Entry requirements As part of its drive to achieve a 'more diverse student community', the University of Bristol has announced it will lower its typical offer by up to two grades for five 'high potential' students from every school in the local area.
Grade deflation? Ofqual has said that its changes to the examination appeals system has led to a significant fall in the number of A level and GCSE papers submitted for re-marking. Exam boards may now only change a mark if a clear error has been made (the process was formerly more subjective). The overall proportion of appeals that resulted in grade changes remains relatively stable at around 18 per cent.
And finally
Left or right at the North Pole? A YouGov survey reveals that 63 per cent reckon that Father Christmas would have voted Remain in this year's EU referendum. When asked what party he would vote for 60 per cent thought he either didn't vote or else weren't sure they knew. Of those who were sure they did know, the Greens came top with 30 per cent, followed by Labour (23 per cent) and Conservative (20 per cent).