The Good Schools Guide in the headlines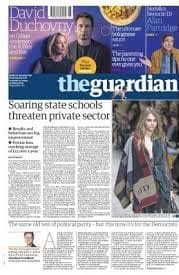 Improving state schools could cause the number of independent schools to shrink, says The Good Schools Guide's editor-in-chief.
The Good Schools Guide has definitely set the education news agenda this month.
The coverage started when Ralph Lucas, our editor-in-chief, gave an interview to the TES to mark the Guide's 30th anniversary. His comments about the huge improvements in state schools in recent years were then followed up by The Times, the Sunday Times, the Daily Telegraph, The Guardian and a plethora of other publications. He also appeared on BBC Radio Four's flagship Today programme.
In his TES interview Lord Lucas told journalist Irena Barker that state schools have improved beyond all recognition since The Good Schools Guide was launched in 1986. The first edition of the Guide featured 10 state schools whereas there are now 265 reviews of state schools, nearly a third of the total number of entries. Future editions will have 'a lot more,' promised Lord Lucas.
He added: 'When I was looking at schools for my kids in London (in the 1980s), we went around Fox Primary (in Notting Hill). I was told by the head, "we don't teach children here, we give them the opportunity to learn".
'And what was clear was they were given an opportunity to fight regularly, and not learn much. Then we went around Holland Park (a west London comprehensive) and at break time the place was full of kids out on the lawn smoking pot.
'Now they are both in the Guide. I would be very happy to send a child to both schools.'
Lord Lucas said that he expects a 'slow shrinkage' in private schools in forthcoming years, largely because an increasing number of parents will realise that their children can get a decent education in the state sector for free.
'The trend over the next 50 years will be for the independent sector to reduce,' he said. 'The rise of the state system and it being free is a very difficult thing for the independent sector, as a whole, to resist. Some of them will respond very well. I'm not pessimistic about it, but I think the general trend, the baseline that they are up against, is of slow shrinkage and that they will have to run really hard to stay where they are and run even harder to make progress.'
Do you agree that the number of independent schools will go down as state schools improve? As ever, we'd love to hear your views. Please email us at [email protected]
The school with a herd of water buffalo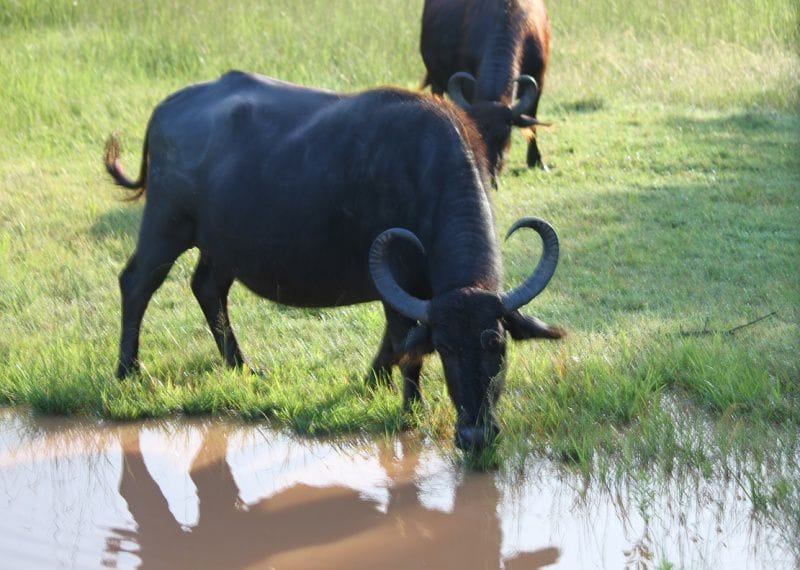 As Good Schools Guide editors we get to talk to some of the most inspiring heads and teachers in the country. From what we've seen recently, the best teachers, certainly in primary schools, are highly innovative, creative and adept at coming up with effective and engaging ways to teach their pupils.
Take East Sussex headteacher Mike Fairclough, for example. His school, West Rise Junior School in Eastbourne, is unusual to say the least. It owns a swarm of one million bees, has a herd of Asian water buffalo roaming the grounds and has constructed a Bronze Age village on marshland opposite the school site. There is a dark room for photography, a radio studio (children produce a weekly request show), school newspaper and a Mongolian yurt for circle time.
Children get the chance to light fires outside, use knives, fire shotguns, fish with reed rods and goose feather quills and practise archery. Some pupils have skinned rabbits, plucked pigeons and cooked over an open fire, all with the aim of learning about the countryside, conservation and land management.
The school, which won the TES Primary School of the Year award last year (2015), has also worked with Eastbourne Museum to teach the pupils prehistoric crafts, using fleeces from the school sheep to spin and dye wool and digging clay to make replica Bronze Age pots.
The children are encouraged to be outside as much as possible. After all, as Mr Fairclough says: 'Everything you teach within the classroom you can teach outside. We are all really flexible and responsive to environmental conditions and we don't mind plans being altered to seize the moment. If the sun suddenly shines we are all outside and if it snows everyone is out making snowmen.
'I know it's not conventional to do some of the stuff we do. We are the only school with a herd of water buffalo as school pets but once one has these in place it becomes part of the identity of the school. People love the school because of these things – and because the children are inspired, creative and outside a lot.'
Education secretary Nicky Morgan has talked a lot about the importance of character education over the past year but staff at West Rise Junior School have been focusing on character for ages. As Mr Fairclough told the Daily Telegraph recently: 'The Secretary of State is now very keen on character building. Well, this is what we are doing – you are not going to build character by sitting behind a desk all day writing. They need to be challenged mentally and physically in an expansive way.'
Another innovative teacher we've come across is David Payne, who teaches year 5 and 6 pupils at Dunbury Church of England Academy in Winterborne Whitechurch, Dorset.
Earlier this term he enlisted the help of colleagues and friends and spent two weeks transforming the school's ICT suite into a Doctor Who-style Tardis, complete with model Daleks. The Tardis has not only brought the children's work on space and the planets to life, he says, but the pupils have also used it as inspiration for their creative writing.
Is your child's school as innovative as these two primaries? And is innovation important in education? Email us at [email protected]
The Good Schools Guide education barometer
Going up
School gate misdemeanours. First we had 'pyjamagate', then it was 'weegate', now, according to various newspaper reports, it's 'dopegate'. What's next? Not some grim combination of all three we hope.
UK independent schools. Writing in the Telegraph, Oona Carlin, head of Ipswich High School for Girls GDST, praised the 'variety' offered by the UK independent sector. She advises parents choosing a school to look beyond the statistics and focus on what would best suit their child. We've been saying the same thing for years.
Gender options. A questionnaire issued by the Children's Commissioner presents young people with 25 gender options from which to choose.
Going down
Maths grades. According to experts at Loughborough University, the standard of maths exams has remained broadly the same for the last 20 years, but if you got a grade E in the 1960s you can now tell everyone it's the equivalent of a B in today's exams.
UK universities. Jonathan Taylor, headteacher of North Bridge House School in Canonbury, advises his pupils to head across the pond for university if they want to become business leaders. He told the Telegraph that the wider range of subjects taken by undergraduates at US universities before they opt for their major makes them better prepared to 'think big'.