Freezing dormitories and terrible food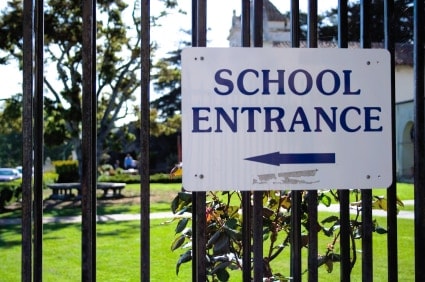 It's no surprise that Terms and Conditions, Ysenda Maxtone Graham's book about girls' boarding schools (Slightly Foxed, £17.50), appeared in the Christmas stockings of quite a few Good Schools Guide writers, but despite its rather niche subject matter this beautifully produced little book has also been something of a hit with the wider reading public.
Ms Maxtone Graham defines her book's parameters very carefully, claiming one of the main reasons 1979 is the cut-off point for her study is because it was 'the advent of the duvet'. That 30+ year buffer also provides protection from any accusations of promoting or indeed libelling the featured schools, many of which are still going strong today.
The joy of the book – and the sadness – comes from the voices of former pupils. The author lets them tell their own stories of war time deprivation, benign (and savage) eccentricity, devastating homesickness, petty rules and educational anarchy. Letters home were censored, bullying and social snobbery went unchecked; girls were used as unpaid labour – mopping floors and cleaning windows under the guise of learning domestic skills. This went on in even the most exclusive schools ('You mustn't ask a housemaid to do a job if you yourself don't know how it's done').
Schooling for girls was not considered as important as it was for their brothers (several of Maxtone Graham's older interviewees came from families who had hitherto employed governesses). The belief that 'too much education' rendered women unmarriageable persisted, even into the 1960s, and little attention was paid to the academic credentials of a girls' school. Maxtone Graham recounts how fathers would choose boarding schools for their daughters on the basis of social, rather than academic reputation, believing that spending a few years in an Elizabethan manor house would be sufficient to prepare them for a good marriage. With a few pioneering exceptions such as Cheltenham Ladies' College most girls' boarding schools did not expect their pupils to go to university. Even fewer taught science – there were no laboratory facilities, not even a Bunsen burner, at some schools until the 1970s. It's painful to read some of the stories of thwarted ambition and unrealised potential.
Some former pupils pay tribute to inspirational teachers (very often English teachers) and the tireless dedication of 'spinster' headmistresses; others still shudder at the tyranny of enforced team games. What comes across most strongly is the resourcefulness, resilience and lifelong friendships that came out of frozen hot water bottles, terrible food and sitting on radiators 'planning subversive things to do'.
What fertile - if disturbing - ground these schools would have been for Good Schools Guide reviewers. Terrible food (that had to be consumed with perfect table manners), freezing dormitories, persistent running away and, as a consequence of the latter, corporal punishment. But was something lost when so many small schools finally 'faded away' in the 1980s? Perhaps. As Maxtone Graham puts it: 'The worst of the hopelessness has gone, but so have the best of the eccentricity and the most well-meaning of the amateurishness.' And some things endure - school slang and quirky traditions, old-fashioned uniforms, wonderful camaraderie but not, we hope, the chilblains.
Schools, particularly boarding schools, are a popular theme for novelists too. Here are some of our favourite school-based novels. We'd love to hear your recommendations so email us at [email protected]
Jane Eyre by Charlotte Brontë
Nicholas Nickleby by Charles Dickens
Tom Brown's Schooldays by Thomas Hughes
Goodbye Mr Chips by James Hilton
The School at the Chalet by Elinor Brent-Dyer
The Madcap of the School by Angela Brazil
First Term at Malory Towers by Enid Blyton
Jennings Goes to School by Anthony Buckeridge
Cat Among the Pigeons by Agatha Christie
The Worst Witch by Jill Murphy
Harry Potter and the Philosopher's Stone by JK Rowling
Gentlemen and Players by Joanne Harris
Do faith primary schools in London fail poorer children?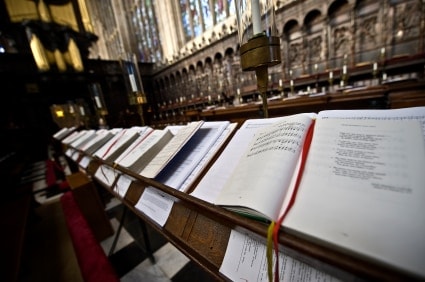 The Good Schools Guide highlights concerns that Church of England and Roman Catholic primary schools in London are doing too little to ensure they admit children from all backgrounds.
According to new analysis of Department for Education data, the 485 C of E and RC schools (which make up 26 per cent of primary schools in the capital) record significantly lower numbers of pupils receiving free school meals than the 1,350 primary schools with no religious affiliation.
Faith primary schools in London are either voluntary-aided or free schools and act as their own admissions authorities. This allows them to set their own criteria for selecting applicants when the school is oversubscribed. According to their admissions policies, 505 out of the 528 faith primary schools in London can select children according to their religion when oversubscribed. RC schools, which most commonly have religious selection in their admissions policies, can theoretically award 99.3 per cent of their 12,105 places in London to Catholic children.
Ralph Lucas, editor of The Good Schools Guide, is particularly concerned by the imbalance shown in the distribution of pupils on free school meals between faith schools and schools with no religious affiliation:
'Faith schools ought, surely, to have a particular interest in educating the poor. In London, where we often see oversubscription and therefore religious selection, the evidence is that (on average) they do not. Church of England schools have a well-below-average percentage of children on free school meals, and Catholic schools are even worse.
'There are many great faith schools and for a large number of them their faith is part of the reason that they are great. For many parents, of all creeds and none, the education that faith schools offer is what they want for their children. If we agree to an expansion of faith schools, it must be on the basis that this is a contribution to our society as a whole and not just to one part of it; in particular, we must ensure that faith schools are not turning poor families away on the grounds that they are poor.'
Going up, going down
Going up
Girls' school advantage The most recent secondary school league tables and an analysis of 2015 exam results have both shown that girls at single sex schools outperform their peers at co-ed schools. And according to Dean Janet Lavin Rapelye, head of admissions at Princeton University, the advantages don't end there. She told her audience at girls-only North London Collegiate School that being educated in an environment where all leadership roles go to girls raised expectations and encouraged young women to aim for positions of power at university and beyond.
Climate change Global warming is firmly back on the educational agenda now that HRH Prince Charles has written a Ladybird book on the subject. We're sure the publishers are delighted to have such a high profile author for their book (not to mention such ripe potential for the spoof versions that will quickly succeed it). President Trump doesn't believe in man-made climate change and nor is he much inclined to books but perhaps the royal endorsement will tempt him to flick through this one.
Pedal power? Sorry, you're too late – applications have just closed for the newly established post of Lego professor of play at Cambridge University. The Lego Foundation is funding a chair (no, it will not be made out of tiny primary coloured bricks) and future research into the importance of play in child development at the university's Centre for Research on Play in Education Development and Learning which delights in the acronym… Pedal
Going down
Funding According to the National Audit Office schools will face cuts of up to 8 per cent by 2019/20. Schools' funding may be ring-fenced by the government but rising inflation and the increased costs of pay, pensions and changes to National Insurance contributions will have to be met by 'savings' made elsewhere. Heads say that as a consequence, teachers who leave are not being replaced (or are replaced with newly-qualified, less experienced candidates), A level subject choices are being limited and services such as counselling and speech therapy are at severe risk or, in some cases, no longer provided.
Act in haste A survey by online forum The Student Room reveals that one in five students regrets their choice of university and 18 per cent wish they had opted for a different degree course. Lack of adequate research and not visiting first choice universities were cited as the main reasons for such disappointing outcomes. Could we add 'not listening to parents when they advise you to do lots of research and visit potential universities' to the list?