Transgender policy now needed in every school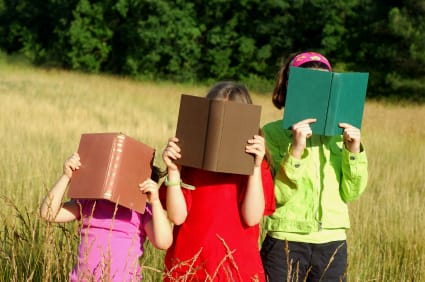 Schools and parents must develop their understanding of transgender issues, says Bernadette John, The Good Schools Guide's SEN director.
Referrals of children who believe they are in the wrong body – known as gender dysphoria – have tripled in the last two years. So said Kids on the Edge: The Gender Clinic, a Channel 4 documentary screened earlier this month (November). The programme followed the work of London's Tavistock Clinic, which treats transgender children, and found that it had dealt with nearly 1,500 cases in the last year.
Similarly, Mermaids, the support group for transgender children, says calls to its helpline have increased by 500 per cent in the last two years.
Cultural shifts, resulting in a greater awareness and understanding of gender identity issues, are thought to be behind the growing numbers, rather than any new phenomenon. But the speed of change means that schools and parents must get to grips with transgender issues. The Boarding Schools' Association has recently advised its members to use the pronoun 'zie' for pupils who prefer neither he nor she, while a number of schools, including Brighton College in the independent sector and around 80 state schools, have introduced gender neutral uniforms.
It has also been a hot topic among school leaders this year. The HMC (Headmasters' and Headmistresses' Conference) and the GSA (Girls' Schools Association) have held sessions on transgender issues at their annual conferences.
A number of heads say they have been quietly dealing with these situations over several years. However, the rapid growth in children coming forward as transgender means that every school needs to have transgender policies in place. These need to look at how schools can best meet the needs of transgender pupils and deal with delicate situations in the school community.
Parents may be discomfited to learn, for example, that a pupil who was formerly considered male is now using the same changing room for swimming as their daughter. Perhaps the best way to deal with that distress is to consider the extremely high rates of self-harm, eating disorders and suicide attempts among children who feel compelled to live in the wrong body.
For reasons unknown, children with autism are much more prone to gender dysphoria. At a masterclass for the National Autistic Society in September, psychologist Dr Wenn Lawson said 20 per cent of children with autism will experience gender dysphoria, compared to one per cent of the general population. The Tavistock Clinic confirms that half of its referrals for gender dysphoria concern children who also have autism.
In these cases, counselling helps to differentiate between cases where the child prefers the idea of another gender for autistic reasons, such as the sensory appeal of opposite gender clothes or because they are copying another child in an attempt to fit in, and those where true gender dysphoria is present.
It is important to remember, too, that if a very young child is telling you they are actually the opposite sex, it may well be a phase (figures show that only around 25 per cent of these children will still be convinced of this by puberty). The Tavistock Clinic says that a child who identifies with another gender at puberty is more likely to persist with it.
For further information on gender dysphoria and autism, and interviews with parents who told us how they coped with home and school life when their child came out as transgender, see our feature here: I am in the wrong body.
Let's talk about tuition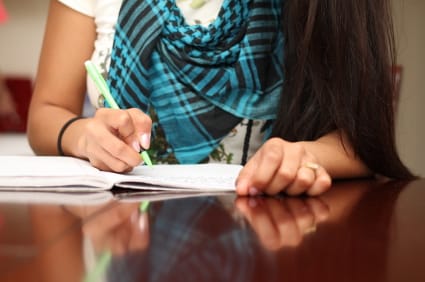 Many parents employ tutors to top up the education their children receive at school. This may be to help them with preparation for entrance exams, GCSEs or A levels, or to give them a boost in a subject they are struggling with.
But how do parents know if the tutoring provided by tutorial companies or centres is any good?
At The Good Schools Guide we know how important it is for parents to feel well informed about their child's education. When it comes to tutorial companies, however, there is very little reliable information to help parents make the right choice. Tutoring remains largely unregulated and many schools are (officially at least) not fans, making it difficult to know who to turn to for unbiased advice.
This is why The Good Schools Guide, which already reviews many leading tutorial companies, is considering developing a quality mark for these businesses.
How we think the tutorial centre quality mark will work
The Good Schools Guide has developed an assessment framework for assessing the quality of tutorial businesses, working with former senior Ofsted staff.
A member of The Good Schools Guide team of qualified and experienced assessors will visit the tutorial company to see how well it meets the needs of parents and their children. The questions they will answer include:
Is it helpful and efficient at communicating with all its customers, and at dealing with their questions and complaints?
Is it safe for all pupils and staff?
Does it provide high quality tutoring and assessment for all pupils?
Is the need for tutoring and its potential outcome fairly assessed, and do most pupils achieve their agreed learning goals?
If the tutorial company achieves the high standards in the framework, it will receive a Good Schools Guide certificate and may use the accompanying quality mark logo in its publicity.
Is this what you need?
To help us decide how useful a quality mark might be, we would like to find out what matters to parents when they are choosing a tutor company.
Please help by letting us know what you think and completing a short on-line survey (it should take no longer than ten minutes to answer the questions).
As a thank you for taking part, everybody completing the survey will be entered into a prize draw to receive a year's on-line subscription to The Good Schools Guide.
www.surveymonkey.co.uk/r/gsg-quality-mark-tutor
Going up
Sound of music. Good news for music education – the government has pledged £300 million over the next four years to help five to 18-year-olds from all backgrounds learn an instrument, sing in a choir or join a band.
All change. FT columnist Lucy Kellaway is ditching the newsroom and retraining as a teacher. She's helped to set up a scheme called Now Teach and wants other professionals to join her. Great British Bake Off winner Candice Brown is swapping careers too. She's putting her teaching job on hold to pursue a baking career.
Wanted: More governors. With many schools struggling to fill gaps in their governing bodies a free online service called Inspiring Governance is linking schools who need governors with people who want to do their bit.
Going down
Sugar rush. Pre-school children drink the equivalent of nearly 70 cans of fizzy cola a year, says a Cancer Research UK report. Teens knock back the equivalent of 234 cans a year – enough to fill a whole bathtub.
Couch potato kids. British children are among the least active in the world says the International Congress on Physical Activity and Public Health. Worse still, fitness levels are plummeting, with children glued to screens and doing less physical activity than ever.
Cyberbullying warning. Figures published by the NSPCC's Childline show the number of children and young people experiencing online bullying has increased by 88 per cent in the last five years.