Struggling with an SEN problem? Get advice from our experts
If you think your child may need extra support for an educational or developmental difficulty but don't know who to ask, we can help.
The Good Schools Guide Education Consultants and The Ed Psych Practice present an evening of talks, followed by a question and answer session.
The Good Schools Guide's SEN Director, Bernadette John, explores choosing between mainstream and special schools and working with your child's school to get better support.
Priya Dhingra, Director, The Ed Psych Practice, looks at the signs a child is struggling at school, how specialists such as educational psychologists assess children and what schools must put in place for children with SEN.
Professor Samuel Stein, Consultant in Child, Adolescent & Family Psychiatry at 10-12 Harley Street, will be talking about 'Understanding Bad Behaviour' in children and young people.
22nd November 2017 6.30pm - 8.30pm (doors open at 6pm)
Space, 10 Daventry Street, NW1 5NX MAP
Tickets: senadvice.eventbrite.com
Secondary applications – how to complete the CAF after unexpected 11+ results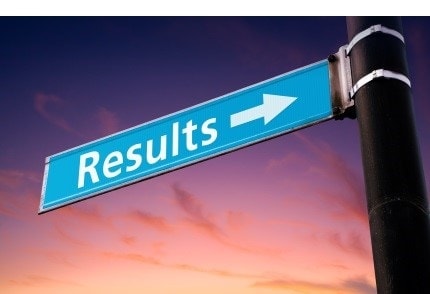 With the deadline to apply for secondary school places at the end of this month, you may be in a dilemma over how to complete the CAF (Common Application Form) if your child's 11+ results were not as expected.
The first thing to be aware of is that all is not lost. There is an effective appeal system, which means your child may still gain entry to a grammar school if you can prove that the result was a one-off, and doesn't properly reflect the child's abilities.
It's important to note that you can only appeal to schools which you put on the CAF, so if you want to have another shot at grammar schools you must put them on your CAF, even if your child will be turned down automatically in the first round because he or she failed the 11+.
However, you cannot rely on an appeal succeeding, so you must ensure you have a back-up option – either placing a non-selective school on the form, for which you are in catchment and meet all the entry criteria, or by holding an independent school place in reserve.
You must also take advice from your child's primary school – appeals will only succeed where there is strong backing from a school that the child is of grammar ability. If your child's school feels that the test result was as they would have expected, even if you think they are wrong, you are unlikely to succeed at appeal.
Unfortunately, being just a couple of points off the pass mark is not on its own strong grounds for appeal. As unfair as this seems, there will be several hundred children who fell short of the required score by just a couple of marks, and appeal panels will simply answer that there must be a cut-off somewhere.
But if the child underperformed on the day owing to some personal circumstances, and the school says it had expected the child to do better, you could then have grounds.
You cannot trigger the appeal process until you receive details of the allocated school place on National Offer Day next March, but you can begin preparing your case and your evidence in the interim.
It's hard to give a meaningful figure on the chance of success at appeal – overall it is around 22%, but this varies widely between schools, and between different years at the same school. If you would like individual guidance on your own case and your chances of success, you can book an advice call with our appeals advisors
Going up, going down
Going up
Questions, questions: As this year's undergraduates settle into student life, spare a thought for the sixth formers getting to grips with their UCAS forms. As always, the University of Oxford has published a selection of sample interview questions. Our favourites? For prospective law students: 'Should it be illegal to run a red light in the middle of the night on an empty road?' Or for modern languages applicants: 'What do we lose if we only read a foreign work of literature in translation?'
Uniform approach: More and more schools are ditching the casual look and switching to blazers and ties. Research published by schoolwear supplier Trutex shows that pupils at three-quarters of secondary schools wear blazers. Hats (we had to wear a grey felt monstrosity) are on the way out though, with fewer than 10 per cent of schools putting headgear on their uniform lists.
Ni hao!: A warm welcome to Kensington Wade, the first dual-language English and Chinese prep school in Europe, where three to 11-year-olds spend half the day being taught in Mandarin, the other half in English.
Going down
Alas, poor snowflake: Students at Cambridge University are being warned that they may have to study literature with harrowing content. Lecturers apparently fear that analysing works like Shakespeare's Titus Andronicus might trigger trauma or upset.
To boldly go: Grammar experts have long argued that splitting an infinitive – as in the famous Star Trek line, 'to boldly go' – should be avoided at all costs. But split infinitives are so commonly used these days that academics have now declared they're fine. So don't lose your rag if your children use phrases like 'to actually get' and 'to really want'.
Fake news: The fake news phenomenon hit the headlines during last year's US presidential election, when news stories with little or no basis in fact spread like wildfire on social media. With that in mind, a National Literacy Trust report says children need the skills to recognise the difference between fact and opinion.
Your chance to meet our experts at the Independent Schools Show

Once again the Good Schools Guide team will be out in force at the Independent Schools Show which takes place in Battersea on the 11th and 12th November. We look forward to seeing you at our stand (number 116) and in the Education Theatre.
Come and talk to us
On both days some of our most experienced consultants will be on hand to give advice. Bring us your questions – whether they're about boarding or day schools, London or the rest of the country, schools with specialist sports or music facilities, tuition, entrance assessments, scholarships and bursaries or relocation, we can help.
Our Special Educational Needs team will be available to answer questions and advise parents faced with the difficult task of finding the school that will best support the particular needs of their child.
You will also be able to purchase the brand new editions of our London Guides (North and South), both fully revised and updated with this year's results, as well as our recent Boarding Schools Guide and the 21st edition of the national Good Schools Guide.