Degrees of separation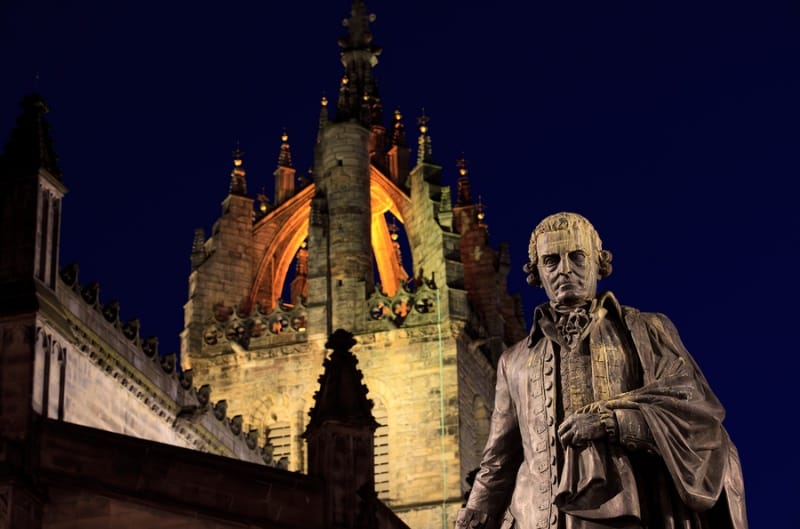 It's hard saying goodbye when your child starts university. A Good Schools Guide writer reflects.
'We should be happy that our children have got to this point – that they're moving to the next stage of their lives.'
There was just a hint of impatience in my husband's voice which, I now concede, was fair enough. The long drive from Newcastle to Oxfordshire is not made more agreeable when your passenger is careering between incoherent alarmism and uncontrollable sobbing.
I'd managed to keep it together until we'd said goodbye and were in the corridor outside our youngest child's miserably dark and small (or, as I'd said to him, comfortable and atmospheric) student room. The kindly housekeeping staff on hand to help outside the halls of residence had clucked sympathetically as I hurried past – my red eyes may have been behind sunglasses but I wasn't fooling anyone. From then until somewhere in Derbyshire I was inconsolable.
Determined bravado had seen me through unpacking, arranging books on shelves and making a list of things he still needed: another lamp, drawing pins, hangers. The list of things he didn't need was longer: fatuous advice about eating fruit and vegetables, doing laundry and wearing coats; tedious anecdotes about university in the olden days – queuing for payphones and the like. And mummy. Nobody needs their silly old mummy at university. Sob.
This is not a universal affliction. I know helicopter parents who have waved their 18-year-olds off to study in Canada or Australia with dry eyes and barely a backward glance. Others, even those like me who generally disapprove of public displays of emotion, find themselves knocked for six by the pain of parting. Not metaphorical pain, actual, physical pain that seems to come from somewhere near the heart.
The good news is that this is a temporary condition. When my older child left for university a couple of years ago a friend with twins (different universities, same time, don't even think about the logistics) promised me that it lasts for about two weeks – or maybe four weeks in her case unless they ran concurrently – and then another two weeks after the first Christmas vacation.
She was right. Gradually you become aware of little bonuses: a notable improvement in the staying power of food in the fridge; being able to say yes please at short notice to an evening out; bathrooms that remain clean. Your perfectly sensible remarks are no longer met with withering sarcasm (although the cat does occasionally give me a look).
And then, one day, you realise that the house is looking just as you always wanted it to (because all the clutter is now in the empty bedrooms). You and your other half have revived the art of conversation and (hopefully) rediscovered what it was you found interesting about each other a lifetime ago. Eight or ten week university terms? Not nearly long enough.
What do our readers think? Comments, as always, to [email protected]
The battle to get better support for children with special educational needs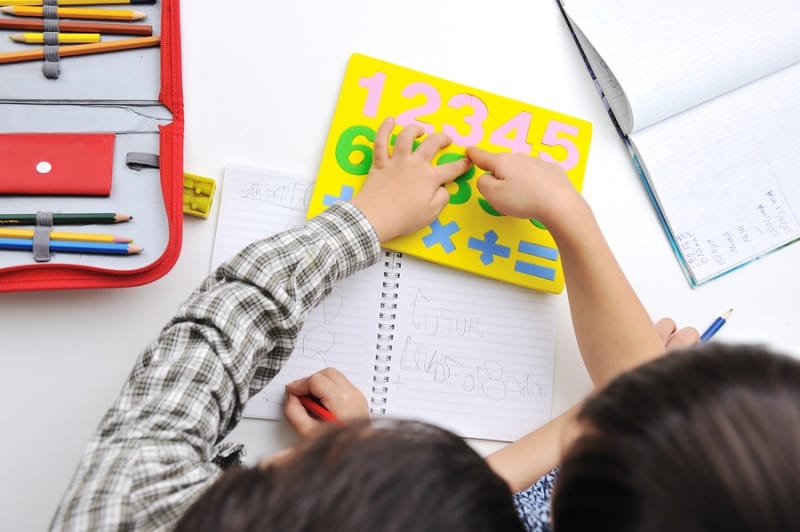 New research shows that children with special educational needs and disabilities (SEND) are being drastically failed – as are the teaching professionals trying to support them. Bernadette John, the Good Schools Guide's SEN director, reports.
The findings come two years after the introduction of new legislation intended to create a simpler and more joined-up system – thereby improving the SEND support for children and reducing the stress on families trying to access it.
Sadly, the surveys reflect what we are hearing anecdotally from parents seeking help from our SEN service – that the legislation has achieved little, and families are finding it just as tough going.
Children with dyslexia and dyspraxia are faring worse under new criteria introduced with the 2014 legislation, which means that they do not automatically qualify for support. In its report, the Association of Teachers and Lecturers (ATL) claims that up to 200,000 children previously identified as having special needs were not transferred into the new system and are now slipping through the net.
Teachers and parents are equally frustrated by the shortcomings. Half the teachers responding to the ATL said they did not get sufficient training to understand and meet their SEND pupils' needs.
The government has announced plans to make understanding of the needs of pupils with special educational needs and disabilities a key part of teacher training – but our worry is it could take a generation before this is widespread in schools. Clearly more needs to be done, and sooner.
Once needs are identified, delays in gaining support are commonplace. A National Autistic Society (NAS) report found that 69 per cent of children had waited more than a year for support to be put in place after teachers had identified difficulties, while for 16 per cent the wait was more than three years.
Dissatisfaction with school provision remains widespread among the parents who responded to the NAS survey. Four in ten are not happy with the type of school their child is placed in, three-quarters said they were struggling to get the educational support their child needs and almost one-fifth have had to take a case to the SEND Tribunal to get support for their child (supposed to be a measure of last resort).
Finally, those hoping for an Education, Health and Care Plan (EHCP) could be in for a long wait. These plans outline the support a child needs in education and can be the passport to a school offering better provision. All qualifying children should be issued with these by April 2018, but to complete the hat trick of doom, a report from the Association of Educational Psychologists says a third of local authorities are likely to miss this deadline. The reason? There aren't enough educational psychologists to provide the necessary input, with around two-thirds of local authorities having unfilled posts.
The Department for Education says it is funding an additional 300 training places for educational psychologists over the next two years – little comfort to families who need help now.
If you are one of the families battling to get better support for a child with special educational needs or need help to find an appropriate school place, our SEN team can help.
Going up, Going down

Going up
First-class Oxford. The University of Oxford topped the Times Higher Education world university rankings this month – a first for a UK university. Oxford knocked California Institute of Technology, the top performer for the past five years, into second place.
Entrepreneurial spirit. A go-ahead Cheltenham Ladies' College sixth former has earned more than £48,000 by setting up a website to help Chinese parents choose English names for their children.
Marathon man. Not many teachers combine Olympic training with their day jobs but Kevin Seaward, assistant head of The Martin High School in Anstey, Leicestershire does. He ran the men's marathon for the Ireland team at the Rio Olympics, finishing in an impressive two hours 20 minutes.
Going down
Teacher shortages. Scottish Liberal Democrat education spokesman Tavish Scott has warned that teachers will be 'dangerously overstretched' unless action is taken to address teacher shortages in Scottish schools. At the start of the autumn term there were 388 primary teacher vacancies and 341 secondary teacher vacancies in Scotland.
Feeling the pinch. Research by consumer website MoneySavingExpert.com has found that some parents face a 27 per cent rise in the amount they are expected to contribute towards their children's living costs at university, with some having to fork out more than £5,300 a year.
Out-of-date teaching. Higher Education Academy chief Stephanie Marshall says universities need to train academics to embrace technology. Today's undergraduates, she says, expect interactive learning and online teaching resources.
Pushy parents. Mary Curnock Cook, head of university admissions service UCAS, wants parents to 'butt out' of university open days. We take her point, but when they've driven for five hours up the M1 (or down the M4), paid for an overnight stay, and are facing the prospect of a 27 per cent rise in student living costs (see above), parents might feel they have a right to be involved.

If all of us parents knew each other, what would we do? Share experiences, offer advice and discuss challenges, of course. So it is with a big fanfare and great excitement that The Good Schools Guide has launched a brand new digital magazine to do exactly this. Chalk & Chat aims to celebrate being a parent, while at the same time acknowledging the challenges.
You'll find interviews, feature, guides, opinions, roundups, debates and inspiration – all with our children at the heart of the conversations. With the distinctive Good Schools Guide hallmark of combining frank, honest and transparent writing with a tone that is engaging, witty and friendly, you can look forward to features on subjects including, the best winter family breaks, how to improve your relationship with your teenager, getting the best from your head teacher and smoothing the transition to university for your offspring with SEN. There will be consumer guides, a roundup of the best new kids' books, a problem page answering your educational dilemmas and much, much more. Our criteria for every article starts with a simple but critical question – 'Would our readers be talking about this?'
For 30 years, our editorial team has been talking to parents about the most important thing in their lives – their children. So it's no wonder that the demand to produce a magazine for parents – drawing on our experiences, expertise and integrity - has been increasing. If you have any particular topics you'd be keen for us to discuss, please email [email protected]