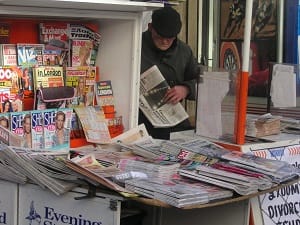 Leading British actors are more than twice as likely as stars in the music industry to have attended fee-paying schools, the Sutton Trust says.
It also says professions like politics and the law continue to be dominated by privately educated Oxbridge graduates.
The Trust said a child's chances of reaching the top still came down to their schooling and contacts.
The government said the state sector was increasingly matching the private sector in terms of academic attainment.
Researchers for the Trust, which campaigns for greater social mobility, looked at the educational backgrounds of more than 1,200 people, working in high positions in medicine, the law, the military, journalism, politics, the civil service, business, film and pop music. Read more