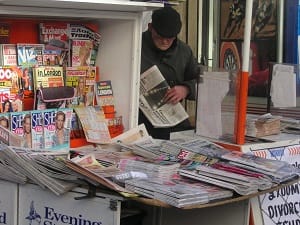 One in five London secondaries is now full or over capacity, making schools in the capital the most overcrowded in the country, according to figures released today.
They show 19.6 per cent of secondary schools in London are full (1.1 per cent) or over capacity (18.5 per cent), ahead of those in the South-East on 18 per cent and the West Midlands on 17.2 per cent.
The figures, obtained by Labour mayoral hopeful Sadiq Khan, show big discrepancies between different boroughs. In Kingston-upon-Thames and Redbridge, half of secondary schools are at or over capacity.
In Kensington & Chelsea, Merton, Tower Hamlets, Haringey and Wandsworth the figure is 36 per cent, while Hackney, Lambeth and Newham have no issues. Read more