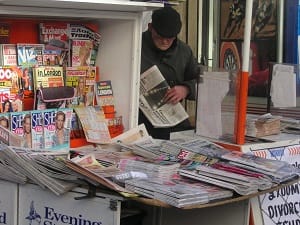 I thought those slummy mummies who took their kids to school in pyjamas and slippers were the pits, as I made clear at the time. I didn't think we could sink any lower. Well, I was wrong.
To recap: I was right behind Kate Chisholm, the head teacher of Skerne Park Academy in Darlington, when she wrote politely asking mums and dads to put on 'day wear' for their interactions with the school – pick-ups, drop-offs, meetings and plays – and said how it was important that they tried 'to set our children a good example about what is appropriate and acceptable… in preparation for their own adult life'.
But rather than spending a few minutes actually getting dressed in the morning, some parents babyishly turned up to school in nightwear, as if Miss had picked on them.
Miss Chisholm revealed she had been called 'a failed fat supermodel' Read more