Despite all you've heard about competition for places at the school you want for your child, it's still a huge shock when your secondary offer comes through for Unpopular Academy instead.
Don't despair - you have a legal right to appeal to any school named on your preference form. But it's vital to have a back-up plan alongside going through the appeals process.
This article tells you what you need to know. If it all looks too daunting to tackle on your own,The Good Schools Guide Education Consultants can advise you and guide you through the whole process. Contact us on 0203 286 6824 or consultants@goodschoolsguide.co.uk
Action plan
You must accept the place at the school you have been offered, no matter how tempting it is to return the form with 'Over my dead body' scrawled on it. You would run the risk of having no place at all in September, and appeal panels will not take kindly to you doing this.
Get on the waiting list for any school which you would prefer to the one you've been offered (this can include ones you didn't put on your preference form). There's a big shake out between National Offer Day and September, and places become available even into the start of term, as some people decide to go private, or move, or get offered a place at another school they prefer.
Do not rule out the school you have been offered. A bad local reputation can linger after a school has improved under a new head. Go and visit and see for yourself, and also use it as a research trip to find details you need for your appeal. And it may not be as bad as you thought. One parent decided after such a visit that her son could actually do well at a school which had been unpopular, but was now under a new head with lots of support and impetus to improve.
If your child is particularly gifted or talented, you could investigate if any local private schools still have spaces and a scholarship/bursary to offer.
Lodging your school appeal
You are legally entitled to appeal to all the schools you named on your preference form, or if you got your third choice, for example, you can just appeal to the two you prefer. There's nothing to lose by appealing to all of them. Hearings take place over a couple of months, so you can always drop out of later ones if you get offered a place you are happy with.
Your school offer paperwork will give details of how to appeal to each school in your county. Pay close attention to the procedures and deadlines, as these will vary for each school according to whether appeals are being handled by your Local Education Authority or the school's own panel.
In the first instance it is fine to lodge your case simply with a sentence saying that you intend to appeal. You need to follow this up with a full statement and documentary evidence by the deadline given. Do not miss this; your case could only be considered after this point in the most exceptional circumstances. And you must send in all documents by this deadline; you will not normally be allowed to produce new evidence on the day of the hearing, although one family was able to refer to a damning Ofsted report which had published only that morning.
Grounds for school appeal
Places at a school can be granted on appeal in two circumstances: 1) When a school has applied its admissions procedures incorrectly (rare as hens' teeth), or 2) When the harm done to your child by not getting a place there will be greater than that caused to all the other children by overcrowding (particularly difficult to prove at infant level where class sizes are limited by law to 30).
Check the school website for admissions procedure: to win a case under point 1 you would need to show, for example, that the school gives priority to siblings, but your child was not awarded a place despite having an elder sibling at the school. In reality, it is very rare for a school to make this kind of mistake.
So you are more likely to be appealing on the grounds of potential harm to your child. You need to consider:
Are there reasons for the school you want based on religion or difficult family circumstances?
Can the school you've been offered cater for any special need or health issue your child has? Health matters need to be significant, and not common ailments. 'Plenty of people have asthma and get on perfectly well day to day,' an appeal panel member told us.
In appeals for selective schools, what are the academic attainments at the school you've been offered? Do reasonable numbers stay in the sixth form and go on to university, if this is what your child wants and her own academic record would suggest this is likely? If not, you could argue that this school will not enable her to reach her full potential.
Can he/she keep up an instrument or sport they excel at here? Does your child have a particular aptitude in the school's specialism?
Is transport to the school you've been offered impossible (but bear in mind that many 11 year-olds have a one hour bus journey to school. Check the uniforms of children standing at your nearest bus stop – if others already make the same journey, you will have no grounds). But a journey requiring three changes, and the potential for your child to be stranded if he misses a connection, could be considered unreasonable.
Does the school you want offer a language which the unpopular one doesn't, and do you have very strong reasons for your child studying it? (Saying 'Popular school offers Chinese; my child's maternal family are Chinese and she would like to be able to communicate with them when we visit' would be good grounds. Saying 'He's always been interested in China and asked me to teach him some Chinese letters when he was four' would not.)
Emotional reasons can be considered with strong evidence. Don't rely on 'sensitive'. 'All children are sensitive,' one appeal panel member told us. But perhaps your daughter has been bullied by a trio of girls who are going on to the school you've been offered, and she really needs a fresh start.
Concentrate on education and well-being arguments. The number of brownie badges your daughter has, or the fact that your son always helps old ladies across the road, is not relevant; they won't win an appeal for being very nice. Don't denigrate the school you have been offered: you are appealing for a school place, not against one.
In all instances, remember that you have to show an exceptional case – at some schools, only one or two appeals may be successful. And keep it truthful, because you will be questioned at the hearing.
The evidence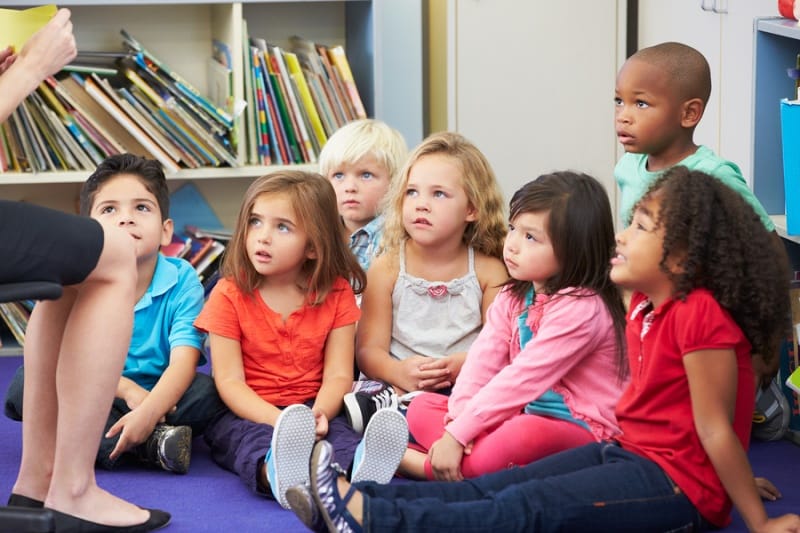 You must be able to provide documentary evidence of the claims you make. Request letters from professionals immediately, because they may take two weeks to produce them. If there is a health issue, you need a doctor's letter. If you want school A over school B owing to its dyslexia provision, you need evidence of your child's difficulties and the difference in help provided at each school.
For any argument concerning academic levels, get a letter from your headteacher stating your child's levels, reading age, any gifted and talented recognition, and so on. If Miss Jones says she is the best mathematician at this age that she has ever taught, you need that on paper.
For a bullying claim, get a letter from school confirming that this problem is on record and has been prolonged.
Supply bus and train timetables to demonstrate journey difficulties. But even seemingly impossible journeys don't always sway panels: we have known of families who have been allocated different far-apart primary schools for each of their three children lose their appeal.
Do not underestimate the degree of evidence needed – panels will not take your claims at face value. One family made an appeal to a selective school on the basis that their child had not done as well as expected in the selection exams owing to the serious illness of a sibling at the time. They had letters from a hospital consultant confirming the illness, and from the headteacher confirming that the family had made him aware at the time that the child was unlikely to perform well, and that the child's academic record suggested a higher score would have been expected. But the family lost the appeal because the panel said they had not supplied a doctor's letter confirming the effects of the elder child's illness on the child sitting the exam.
Do I need a solicitor?
There are law firms which will help you to write an appeal or represent you on the day, but it's really not necessary. One panel member told us that an impassioned appeal from a parent can have more impact.
When will I be notified of my appeal hearing date?
You should receive a letter from the admissions authority at least 10 school days before the hearing date. For applications made in the normal admissions round, appeals must be heard within 40 school days of the deadline for lodging appeals.
Preparing for the hearing
You will be sent a document outlining the reasons why your child did not get a place at the school of your choice – essentially, that other children were higher up the priority list according to the school's admission criteria.
This will also outline the harm which the school says will be caused to the other children if further pupils are admitted beyond the admission numbers. These might be presented as complicated equations regarding bodies per square metre moving through narrow corridors, or regarding lack of adequate space in the canteen, or insufficient desks, sports equipment, and so on. Do your research on this, but don't get too hung up on it. Remember that any weakness you demonstrate in the school's case will benefit all the pupils appealing, and most of your energy should go into establishing the overwhelming grounds in your own case.
Check what the school is saying against its website. On one occasion, a school said its lack of sports facilities prevented it admitting extra pupils; at the same time, it was boasting on its website about building work starting on impressive new facilities.
You can ask your local authority for numbers of pupils admitted over PAN (planned admission number) each year for the last three to five years. Compare these against Ofsted/examination results. If you see a year where 15 extra pupils were admitted, but the school gained an outstanding Ofsted and record GCSE results in that year, that's evidence that the other pupils' education was not harmed.
Write out and rehearse your case. You will be too emotional to do it off the cuff on the day. And cut it to the bone. One appeals advisor told us that the biggest mistake parents make is boring the panel with irrelevant detail.
You will be given the names of the panel members, and you must advise immediately if you know any of them. If you are appealing to several schools and you find someone is hearing more than one of your appeals, you can ask for this person to be changed; the organisers will usually try to do so, although this is not always possible.
At the hearing
It isn't compulsory to attend – the panel will consider your case on the documents alone if you don't – but it would be unwise not to. You can bring a witness or advisor with you, but organise this in good time as you are usually required to give names of those attending a couple of weeks ahead of the hearing.
A hearing usually lasts around 30 minutes, but there is no clock ticking and you won't be rushed out before you've said all you need to.
The panel will typically comprise between three and five members of the public; all should be impartial and independent. They have to follow the Code of Practice and any advice from the ombudsman. There will also be a clerk present to record the proceedings.
The usual format is that the clerk introduces everyone, and then the school's representative makes its case. You and the panel are invited to question the school's arguments. By all means make a couple of succinct points on the weaknesses in the school's argument, but remember that the panel may be hearing 60 or 80 appeals for this school, and if there are any flaws they are likely to have heard them many times over. And you can just simply say that you believe the grounds in your case will outweigh the school's concerns.
You will then be asked to present your case. You are likely to feel very stressed and emotional, but do your best to follow the usual rules of public speaking – look the panel in the eye, and don't deliver it in a monotone. You will then be questioned by the panel, and possibly the school's representative. They will usually treat you kindly, but they are looking for holes in your case; parents often report that the questioning has been quite tough.
The school's representative will then sum up their case. Finally, you will summarise your case; parents (or their representatives) always have the last word. It's a good idea to prepare this closing statement too – remember the panel will be hearing multiple appeals and yours needs to stand out as an exceptional case.
If there are a great number of appeals for the same school, there may be a public first stage appeal, when the school presents its case to all parents appealing, who can then ask questions. There are then private second stage appeals, when you present your own case.
Do not bring in any school books, medals etc - the panel cannot look at them - and do not prepare a Powerpoint.
Do not rant against the system; the panel will be only too well aware of the problems in admissions.
You can feel overwhelmed by how unfair a hand your child has been dealt, but by collapsing into sobs you may miss getting some of your case across. Practising your speech ahead of time can help to contain the emotion.
What are my chances of success?
It's impossible to put a figure on this for secondary schools – though we have heard that on average around 15 per cent succeed overall. It varies enormously between schools and between years. You can ask the local authority for figures for the numbers admitted on appeal each year to schools you are interested in, which will give you some idea.
For reception, Y1 or Y2, appeal s succeed only in very rare circumstances. The maximum class size of 30 for infant classes can be exceeded only when the child would have been offered a place had the admissions procedure been correctly applied (ie the admissions authority has broken their own rules); or that the admissions rules set out by the admissions authority contravene those set out in the School Admissions Code; or the decision to refuse a place is not one which a reasonable admissions authority would have made - ie the decision is illegal or completely nonsensical.
When do I find out the outcome of my appeal?
You should hear in writing within five working days of the appeal – the clerk will tell you on the day when you can expect to hear. The admissions authority must adhere to the decision, unless it is later overturned by a court. If you are successful, you will receive a letter from the school offering you a place shortly afterwards.
What if my appeal is unsuccessful?
Stay on the waiting lists for the schools you prefer. Further places do become available in year 7, as parents have to relocate unexpectedly, or find that their child is not suited to the school and move them out. You can also appeal again the following year, or refer the case to the ombudsman (see below).
How many times can I appeal?
You can apply once per school, per school year. So if you do not win and your child is compelled to start the school you do not like in September, you can appeal again when he/she is in year 7 when you may have new grounds.
What can I do if I think the appeals process was not carried out correctly?
If you are unhappy with the way the appeal was carried out, you can complain to your local government ombudsman. They can recommend a new appeal but cannot overturn the appeal panel's decision.
Is an appeal the answer or should I consider alternative schools?
It can be devastating to learn your child has not got a place at the school you set your heart on, but it is possible that alternatives might actually be good, even better, for your child. You cannot bank on an appeal being successful: you must have a plan B.
Fortunately, we can help you delve beyond the headline hype. On this site you will find a wealth of information on all your local schools – whether we review them or not. Try our extensive search facility.
Still daunted?
We offer a 30 minute telephone consultation with a highly experienced appeals expert. She will listen to your particular circumstances, suggest ways of approaching your appeal which will optimise your chances of success and give advice on dos and don'ts. She will be frank and realistic and tell you what your chances of success are. Phone 020 3286 6824 or email consultants@goodschoolsguide.co.uk for The Good Schools Guide Education Consultants, which (for a fee) also offers help and advice to parents on finding a school, selection and admissions.
Further information
www.gov.uk for details of the School Admissions Code, School Admissions Appeal Code, and general information on appealing
www.childrenslegalcentre.com for detailed fact sheets on appealing and legal advice
www.ace-ed.org.uk for information on the appeals process and booklets you can buy