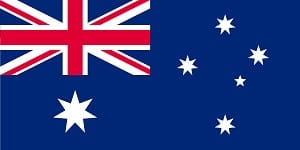 We don't necessarily visit playschools, nurseries or kindergartens and definitely don't look at them as thoroughly as the primary and secondary schools (and only publish full GSGI write-ups on them if they are part of a primary or K-12 school), but these are amongst the ones in Sydney recommended or mentioned by parents. We list them here just to give you a place to start, to help you make up your own short list.
We always appreciate any feedback from parents (contact us), and we'll remove schools or add them as we hear about them or receive updates, even from this informal list.
Day Care and Pre-Schools- Sydney
As in most countries, quality of day care and pre schools varies enormously. My first look at two places had me hankering for home. The list below is our selection of some of the best places for your child. Cost varies from $38-$90 a day, dependent on hours, facilities, if meals are provided and if it is privately owned. If you choose to become a resident, you can claim back a proportion of the fees-see your local Centerlink office for more details.
Family Daycare
Waverly Family Day Care (02 9389 9421/ fdc@waverly.nsw.gov.au) or Mosman Family Day Care (02 9978 4162/ www.mosman.nsw.gov.au) can assist with placements in family day care.
Di's Day Care*
7 Stephen Street, Bondi, NSW 2026
(02) 9369 1615
Hours: Mon-Fri 9am-3.30pm
Contact: Diana Bangle.
Home based day care for 5 children per day. Children are eligible from 18 months old and most leave close to their third birthday. Organised pre-school activities and all meals provided. Yearly visit by a fireman and policeman is a big hit. $48.00 per day.
Miriam's Day Care*
42 Bonnet St, Bondi NSW 2026
(02) 9369 3530
Email: jacobsr@tpg.com.au
Hours: Mon-Fri 8.30am-4.30pm
The centre caters for Orthodox Jewish Children with all Jewish holidays celebrated. Meals are provided (all conform to Kosher standards). Slightly longer hours are a plus. $55.00 per day.
Long Daycare:
The Department of Family and Community Services (1300 653227) can help with what's available in your area.
Ballykin at Rose Bay*
24 Dover Road, Rose Bay NSW 2029
(02) 9371 6275
Email: ballykinatrosebay@telstra.com
Hours: Mon-Fri 8am-.5.30pm
A newly renovated centre with care for children in age specific groups, each with their own playroom and bathroom. Caters for children 2-5 yrs old. Big outdoor playground and French lessons for 3-5 yr olds. All meals provided by on site chef.
The Third Bear Playschool*
24 Junction Street, Woollahra NSW 2025
(02) 9389 9225
Hours: 8am-5.20pm
For children 0-2 years (from 2-5yrs they can then move around the corner to Third Bear Preschool). High Staff/Child ratio and all meals provided.
Sir Philip Baxter Child Care Centre*
27 Nelson St, Woollahra NSW 2025
(02) 9363 1515
Email: Elizabeth@bensoc.org.au
Hours: 8am-5.30pm
A large centre that caters for 56 children from 0-5years old. They can assist with children with special needs and all meals and laundry is provided. Price per day is dependant on the age of the child-from $80 for babies to $60 for children aged 3-5years.
Bambini's Child Care Centre*
157 Cook Road, Centennial Park NSW 2021
(02) 9361 0169
Hours: 8am-6pm
Caters for children 6months-4yrs old in two adjacent buildings with 41 children in total.
Parents can take anything from one to five days per week and all meals are provided. For the last year they have included 'baby signing' in their program-a sign language for babies to help parents/carers make sense of 'baby talk'. High child to staff ratio.
ABC Developmental Learning Centre*
93 Cabramatta Road, Mosman NSW 2088
(02) 9904 1146
www.childcare.com.au
Hours: Mon-Fri 7.30am-6pm
For children from 0-5years old. One of many ABC Learning Centres dotted around NSW. Well located, with good equipment and staff ratios. All meals are provided. Cost based on child's age: Nursery-$85/toddlers-$76/pre school-$65.
Pippies at Balmoral*
Balmoral Oval
The Esplanade, Balmoral Beach, NSW 2088
(02) 9960 5455
www.pippies.com.au
Hours: 8am-6pm.
Recently refurbished and situated opposite lovely Balmoral beach, Pippies caters for 2-6yr olds and after a further upgrade will take 0-2 yr olds also. French lessons are taught four days a week and all meals are provided. $80.00 per day. Kids yoga is taught for an additional fee-Ommmm.
Pre-Schools:
Ballykin at Rose Bay* (see Long Day care)
St.Mark's Pre-school*
Church Hall, Greenoaks Avenue, Darling Point NSW 2027
(02) 9362 2260
www.cranbrookschool.com.au
Hours: Mon-Fri 8.45am-2.45pm
A lovely pre school held in the church hall (part of the church Elton John got married in). Caters for 40 children between the ages of 3-5yrs. Option for two/three/five days a week. Part of Cranbrook School (very high end boys' school) so very popular choice and hard to get in to.
St Michaels Pre-school*
Cnr Gilliver Ave and Vaulcluse Rd, Vaulcluse NSW 2030
(02) 9371 9214
Hours: Mon-Fri 8.45am-2.45pm
Also affiliated with Cranbrook School and a good choice if you are local. Same age group and days as St. Mark's (see above).
Montessori East*
8 Wellington Street, Bondi, NSW 2026
(02) 9130 8313
Hours: Pre-primary: Mon-Fri 9am-12
Primary 8.30am-3pm
Email: admin@montessori.nsw.edu.au
Offers Pre School and primary education (up to 12 yrs) following the Montessori philosophy. Two venues-in Bondi and Vaulcluse. All children attend five days-the under 5's only for three hours a day so wouldn't suit working parents as much. Cost is $2055.00 per term (approx 8/10 weeks)
Rushcutters Bay Pre-School*
Waratah St, Rushcutters Bay NSW 2011
(02) 9362 2260
Hours: Mon-Fri 8.30am-3pm
Catering for 40 children who either attend 2 or 3 days. A multi-cultural and anti-bias curriculum with family involvement encouraged. Children bring their own packed lunch. At $38.00 a day it is one of the more affordable pre schools.
The Third Bear Preschool*
29 Grosvenor Street, Woollahra NSW 2025
(02) 9389 9220
Email: thethirdbear@bigpond.com
Hours: Mon-Fri 8am-6pm
A full pre school but with the benefit of extended hours (most preschools have 3pm pick up). Caters for children 2-5years with a minimum of two days a week required attendance. Hot meals provided by resident chef. At $87.00 a day you pay for the extra hours and frills but still a popular choice.
Woollahra Preschool*
512 New South Head Rd, Double Bay NSW 2028
(02) 9327 4921
Email: Sherbrooke.Kindergarten@woollahra.nsw.gov.au
Hours: Mon-Fri 8.45am-3.30pm (school terms).
Age: 3-5 years.
A lovely, friendly pre school caring for 60 children in age related classrooms. Offers a choice of two day or three day attendance. Meals are provided and a music program with specialist teacher is included. Good outside area. Demand for places is very high with waiting list applications taken from 18months and older.
Mosman Community Pre school*
38a Belmont Road, Mosman NSW 2088
(02) 9969 3070
Email: ku.mosman@bigpond.com
Hours: Mon-Fri 9am-3pm
A pre-school held in the Uniting Church Hall for children aged between 3-5years. Children can attend 2/3 days dependant on age/need (priority is given to kids who turn 4 by 31st July in the year they attend). $39.00 a day.
Neutral Bay Kindergarten*
Cnr of Winnie Street & Waters Road,
Cremorne, NSW 2090
02) 9953 1237
Email: ilfnbk@bigpond.com
Hours: 8am-6pm
As well as running as a full pre school, Neutral Bay kindergarten also acts as a long day care taking children from 18 months old. Japanese and French are both taught and it has disability access. Cost on sliding scale-18mths-2yrs: $79.00 2-3yrs: $73 3-5 yrs $63
*For a full list of day care and pre school options, log on to your local council website. Or collect a "Services for Children" directory from your local library.