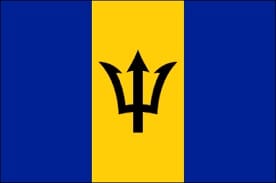 We don't necessarily visit playschools, nurseries or kindergartens and definitely don't look at them as thoroughly as the primary and secondary schools (and only publish full GSGI write-ups on them if they are part of a primary or K-12 school), but these are amongst the ones in Barbados recommended or mentioned by parents. We list them here just to give you a place to start, to help you make up your own short list.
We always appreciate any feedback from parents (contact us), and we'll remove schools or add them as we hear about them or receive updates, even from this informal list.
Casa dei Bambini
Little Batallys, Sweet Home Rd, St Peter
422- 0607
A favorite of West Coast parents, a Montessori school for children aged 2 ½ through 5. Three full time teachers and teacher's aides, two classes are limited to 15 children each. Located on a beautifully landscaped private estate, loads of extras including cooking, science, music, and gardening.
The Codrington School
St. John's Barbados
423-2570
An IB certified school offering the Primary Years Programme, this school focuses on a very integrated, interactive approach to learning. Students start preschool at age 3 and can choose to attend from 8:00-1:00, or opt for a full day remaining at school until 4:00. Mornings are structured with enrichments (PE, music, art, etc) while afternoons include a nap, and free play. 12 students max; one teacher, one teacher's aide. $4,200 per term.
In the Woods
Rockley, Christ Church
436-4664
Located on the South Coast this school naturally proves itself to be quite popular amongst South Coast parents. A large yard filled with playground equipment, and two very capable teachers.
Nicki ONeil's Preschool
228-0218
[email protected]
One of the smallest preschools (12 students, 1 teacher) parents love the family feel that this school has. The children start at age 2 ½ and school runs from 7:30-12:00. $975 per term.
Noah's Ark
Elizabeth Park, Christ Church
Tanya Cuke 427-2889
A smaller preschool with 20 students and 2 teachers, parents love the central location of this school. They start students at age 2 and run a preschool program every morning from 7:30-12. $975 per term.
Peter Pan
Clapham Close, Wildey, Christ Church
228-1004
A Montessori based preschool for students age 2 through 4 with a morning program running from 7:30-12:30. The head teacher (and owner) Anna is Montessori trained in the UK and the school utilizes good deal of Montessori teaching. Very centrally located, this school has a large yard with lots of play equipment. Enrollment hovers close to 40 students with three teachers and one teacher's aide. The field trip to the fire station is still quite the talk amongst the preschool aged kids on the island! $650 per term.
Providence Elementary
Francia Plantation, St. George
429-4120
Tied to the elementary school, this preschool begins students at the age of three (must be three by the start of September). Students attend school from 8:00-2:00 in a very structured setting. Lots of enrichment activities (music, P.E., etc). Strong focus on early academics, less focus on traditional play. $2,500 per term.
St. Angela's
Henry's Lane, St. Michael, Barbados
436-6078
A Catholic school offering a loose Montessori based teaching. School is from 8-11, starting at age 3. Though larger classes than other schools, there is emphasis on small group learning.
St. Nicholas Nursery School
Pooks Hill, Stepney, St. George
437-4811
An all time favorite amongst ex-pats, this school is extremely popular and can be quite difficult to get into. Set on the grounds of an old plantation house, this school is light, airy, and amazingly shaded. Children love Aunty Mary and her staff which includes three full time teachers and one teacher's aide. Montessori based, the school caters to students ages 2 ½ through 4, with a total of 30 students. School runs from 9-12 formally but has the option of early morning drop off (after 7:30). For older kids, this school also offers three "long days" with afternoons filled with enrichment projects such as painting, gardening, cooking, etc. Highlights include term field trips, splash days, weekly nature walks, and an extensive music program. Strong focus on play mixed with academic learning. $825 per term.
Sunbeam Montessori Preschool
Upper Clapham, St. Michael
426-7147
A Montessori preschool/day care for children age 20 months through 5 years. The school offers both a half day preschool program, as well as full day childcare. An after school care service is also available for older children. Parents appreciate the structure as well as the early focus on core subjects. Ideal for working parents as all day care is available.
Wee Pals
Upton Road, St. Michael
Lisa McFarlane 426-2480
A very popular choice, this preschool despite its larger size (36 students, 5 teachers) is usually full at least a year in advance. Students must be 2 by the start of each term. Parents look forward to the field trips, and very popular sports day held each spring.