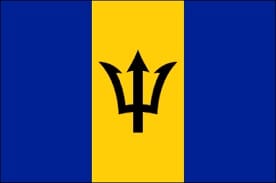 The Barbadian Education system is modeled very closely after the British system, though as many British expats are quick to point out, it's the British system of 40 years ago. Despite gaining independence from the UK in 1966, educationally very little seems to have changed. Many of the schools here date back several hundred years, to the early days of British colonization.
Many hold-overs from the British system are still evident today, including immaculate school uniforms, schools organized into houses, strong old girl/old boy networks, and lingering religious connections - particularly to the Anglican Church. Education has progressed a bit, though many expats often feel like they are stepping back in time when dealing with the schools. The upside is that, especially in the primary years, schooling here is felt to be very adequate (secondary schools get more luke-warm reviews). Popular schools tend to be hot items with both expats and locals alike, so waiting lists are common and entrance can be difficult to obtain.
Admissions
To start school, children must turn 4 years of age before September 1st of the year they will begin school. Most schools offer half day programs for the first year of school, some only offering for part of the year or for the youngest children. Students tend to be placed strictly according to their age, though exceptions are sometimes made based on a student's capabilities. Admission usually requires old school records and a current copy of immunization records.
School Year
The school year starts in September and runs through the beginning of July, and is organized into three terms varying in length from 12-14 weeks. A three week vacation over Christmas and Easter is common, as are breaks varying from a few days to a week during the mid-term portion of each term.
There are both government and private (independent) schools in Barbados. Most expats tend to use the private schools, though admission to the public (government) schools is possible and only a nominal fee is charged for schooling. Admission can be difficult to obtain for many of the private schools, with locals commonly applying for their children shortly after birth, so expats face a disadvantage when faced with less than a year's warning of a move to Barbados. The best advice is to apply to many, then wait and see what opens up. Diligent follow-up on the parents' part is thought to go a long way in assuring school acceptance here.
School Lunches
Lunch programs do not exist in Barbados as they do in many other countries. Students pack their lunches in insulated lunch boxes or coolers (don't forget the ice here!). Schools try hard to promote healthy eating habits and parents are commonly ask to refrain from including candy, etc. in lunches.
Uniforms
School uniforms are required at all schools, government and private. The uniform code is very strictly enforced at most schools, often down to shoe and sock color and matching bows for girls' hair. Uniforms are usually purchased through the school or one of the major department stores on the island. Most schools require a day uniform as well as a games uniform for sports. Make sure to inquire about all aspects of the uniform to ensure proper shoes, etc. are obtained. And start early: often uniforms sell out and parents are left to scramble trying to find the right sizes.
School Transportation
Few schools provide any form of transportation to or from school. In addition, morning traffic can be horrific as one nears the schools. Parents tend to take this into consideration when deciding where to live, as school location can have a deep impact on time spent commuting. Carpools are common, as are private companies that will contract to provide door-to-door transportation for students.
Facilities
Schools tend to be housed in older facilities that show signs of their age. Classrooms are not air-conditioned and rely instead on island breezes that tend to cool the air. Settings for schools range from suburban to quite rural in feel and as such, physical space varies immensely. Most primary schools have at least one small playground, and most schools have some form of field for games and sports. Schools all offer science labs, computer labs and libraries, though these are often old and limited in terms of equipment and supplies. Looks can be deceiving; be careful not to judge a school too quickly simply based on appearance.
Primary Schools
Primary school begins here at age 4 and runs through age 11, culminating with the Barbados Common Entry Examinations (commonly referred to as the 11+ exam) which determine placement into secondary schools. Curriculum in the lower years tends to focus on building early literacy and math skills and tends to be referred to as "British based." Many expats feel the emphasis is more academic than American school settings. Some miss the more creative push, though all in all, students do quite well at this level and, if anything, come out ahead of counterparts at home. Balance of creativity with academics varies from school to school, with most expats ultimately using this as a gauge for placing students. As students move towards the Junior Departments in the primary schools, the focus tends to shift more heavily to academics in preparation for the 11+ Exam. The final year of primary school, Junior 4, is spent reviewing and preparing for this important test.
Secondary Schools
There are 23 government secondary schools on the island. Though a smattering of expats use these schools, a large majority of expats tend to rely on boarding school back home for secondary school-aged children. Older children in particular tend to run into more problems with adjustment to this very foreign-feeling education system, and there tends to be a great deal of teasing and discrimination for expat students at the public secondary schools. Top private schools are for girls only once they reach the secondary level, leaving very few options for expat boys. Highly indicative of the level of education offered, the wealthiest locals exclusively tend to send students off to boarding schools (usually in the UK) to finish their schooling. For those who do choose to attend a local secondary school, social difficulties are the most common problem reported.
The curriculum at this level is felt, by most expats, to be quite dated. The secondary school program extends over a five year period, and main objective of the curriculum is to prepare students to take the Caribbean Examinations Councils exams in as many subjects as possible during the 5th year. After five years of secondary school, students sit for the Caribbean Secondary Education Certificate (CSEC), marking the end of their secondary education. These exams, called the CXC examinations, have replaced the Cambridge General Certificate of Education Ordinary Level (GCE "O" Levels) examination and are felt to be of an equivalent standard.
Of the government-run secondary schools, four schools offer Form 6, which allows students to continue their secondary education for two additional years. The end of Upper Form 6 culminates with students sitting for the Caribbean Advanced Proficiency Examinations (CAPE). The CAPE is equivalent to the British A-Levels (the "A" stands for "Advanced").
School requirements differ, with some requiring both French and Spanish and others requiring only one foreign language. The curriculum includes integrated science, integrated mathematics, religious studies (largely used to stress moral teaching), English language, English literature, geography, history and vocational subjects. During Form 4, students tend to begin to differentiate their programme towards science and math, the humanities, or vocational training.
International Baccalaureate
Currently, Codrington School is the only school on the island that offers an accredited IB program. For now, the school is IB accredited for the Primary Years Program only, but accreditation is in the works for the Middle Years Program. The school offers classes through Form 3, but will continue to add one form per year until it is a fully accredited and functional secondary school.
Sports/Games
are an integral part of schools in Barbados. Starting with the 4 year old class, students participating in P.E. and sporting events vary from one to several days per week. There is a great variety of sports offered both within and out of the daily curriculum. Schools participate in government-sponsored sporting events in cricket, netball, athletics, football and chess. Cricket is the national past time here, so be prepared to read up on this sport if you aren't British. Sports offerings vary depending on the school, but usually include a wide range of sports - cricket, swimming, tennis, and netball to name a few. Most schools have a sports day towards the end of term 2 in the spring where students compete amongst themselves for various honors.
Exit to overseas schools and universities
As stated previously, most expats and the wealthiest locals tend to send students away to school as they enter high school. Those students who do stay on, however, seem to have little difficulty obtaining admissions to UK universities, as well as universities in Canada and the U.S. The CSEC and the CAPE examinations are widely used for conversation purposes for admission.
Students until the age of 11 tend to do very well with the generalized curriculum and often return home an average of one grade level ahead of their peers. The largest discrepancies tend to be in History, not surprisingly, as these students suddenly find knowing the national heroes of Barbados might not be quite as applicable anymore!
American/Barbados Grade Equivilencies
Barbados grade or age levels are the same as in the UK, but ages (and what they're called) are slightly different from American schools. This chart should help sort that out:
Barbados Levels / U.S. Equivalent / Age Equivalent (by September)
Reception Beginners / Pre-Kindergarten / 4
Infant A Prep 1 / Kindergarten / 5
Infant B Prep 2 / 1st Grade / 6
Junior 1 / 2nd Grade / 7
Junior 2 / 3rd Grade / 8
Junior 3 / 4th Grade / 9
Junior 4 / 5th Grade / 10
Form 1 / 6th Grade / 11
Form 2 / 7th Grade / 12
Form 3 / 8th Grade / 13
Form 4 / 9th Grade / 14
Form 5 / 10th Grade / 15
Form 6 (two years) / 11th Grade-12th Grade / 16-17