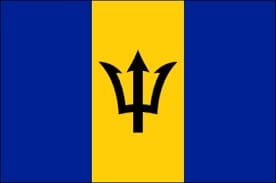 Hard to imagine anything's been left out of this excellent, practical expat overview by Jennifer Allen, of what must be the most beguiling posting of them all.
At first glance, life as an expat in Barbados has some distinct advantages to other overseas living. The climate is warm, the island laid back, and the language spoken is English. This is not to say, though, that there is not some transition involved with a move here. Over the first several weeks, the charm of the small island and slow pace of life begin to be overshadowed by the eccentricities of trying to set up house. At this point: stop. Take a deep breath. Go for a stroll on the beach. It all works out, it just takes time.
Barbados is truly the epitome of the Caribbean. White soft coral sand and turquoise water slowly turning to sapphire blue. Beautiful beaches line the coast. Divers often feel they have found paradise with the exotic wrecks and sea turtles that dot the coasts. Beach lovers are in utopia, and natural beauty surrounds. Sugar cane lines the small country roads in a whimsical fashion. One can drive the entire length of the island in an hour, making for great opportunities to explore all nooks and crannies. Small rum stands dot the local landscape. The natural beauty is unreal.
Language
The language spoken here is English, though this is not to say that you will understand everything that is said. I still remember the embarrassment of standing in line ordering fast food and having the cashier mumble what was obviously a question. Embarrassed, I asked "excuse me?" With the roll of her eyes she mumbled it again, only louder. Still having no idea I bashfully said, "the first one," having no clue what I had just ordered or possibly committed myself to. Only later did I realize she was simply asking if I was eating there or taking it away. Slowly one adapts to Barbadian (Bajan) English, and in time might even find themselves muttering Bajan phrases. In the meantime, though, be prepared for some puzzled looks as you attempt to sort out the phrases and accent.
Housing
The first order of business (after a cursory glance at the beautiful ocean) is to go about setting up house. The first item would naturally be finding the house, which is an ongoing adventure here. Housing is plenty available, though often difficult to find with every aspect you would ideally want. All the houses here have quirks (awkward use of space, lack of storage, small living spaces, little or no air-conditioning, etc). Make a list of your priorities and when you find something that meets most of them, you have probably found home.
Most expats arrive first to temporary housing (serviced apartments, hotels, etc) and rely on realtors once they are here to find a house. Realtors are available in abundance and usually people don't seem to have trouble finding a house. Inevitably once you settle on a house there will be some work the landlord agrees to do before you move in. Timelines are usually given but they are fluid and it is best to overestimate the time you might be in temporary housing, so not to get too frustrated. Make sure you negotiate as much up front as you can (do curtains need to be installed, do you need another air conditioning unit etc). Landlords here are notorious for being slow and unresponsive, so be prepared for some waiting around to get anything done.
Housing here almost exclusively means houses with yards (UK translation: gardens). Yards vary in size, though many here tend to be quite large. A majority of houses here rented by expats have pools, which is a nice touch on those hot days. Neighborhoods vary in appeal: some are more groomed and manicured, while some present narrow streets, dilapidated structures and the requisite broken down car in the driveway. Nice houses are often clustered together, but there are occasional gems in very unexpected places.
Repairs
Getting repairs done can be an adventure here in and of themselves. Start with the landlord, but be prepared to find you own handyman or electrician if your landlord is slow to respond. Best method for finding a repair man is often asking around amongst friends and neighbors. If this fails, the yellow pages will offer many options. Often it takes several phone calls and missed appointments before you finally connect with the repair person. It is not uncommon for them to either not show up at all, or phone simply because they were busy - very exasperating for busy expats.
Setting Up Phone, TV and Internet
Setting up phone and internet is an easy, yet lengthy undertaking. This is a small island, so choice is rather limited with most companies having monopolies island wide. Though this can be frustrating from a customer service standpoint, at least it simplifies the process of setting services up.
Phone service and internet are provided island wide through a company called LIME (an acronym for 'Landline, Internet, Mobile, Entertainment'), which is owned by Cable and Wireless (www.cwc.com/contact-us/contact-our-business-units.html).
Mobile phones are a must for living in Barbados. Everyone seems to have one, and they come in handy when you find yourself lost trying to follow directions (which happens all the time!). Roads are often poorly marked, with directions usually based instead on landmarks. Maps are geared for the tourist population, and though are adequate for finding major attractions, they are often woefully lacking once you leave any major road. Phones are also a must for driving, as any automobile accident must be immediately reported to the police. Setting up service here is very user-friendly and there are two basic options: pre-paid and post-paid. Post-paid plans are very reasonable, though some prefer the pre-paid card phone variety for ease. Two basic services cover the island: bMobile (http://bmobile.co.tt/shop/) and Digicel (www.digicelgroup.com/bb/en/mobile).
Most plans offer roaming within the region on the same SIM card (some even include US roaming). If you already happen to own a cell phone that is GSM free or unlocked you can simply buy a SIM card and you are up and running. If you need to purchase a phone, don't worry they are very reasonably priced here, running the full gamut of cheap to very expensive with all the bells and whistles.
Cable TV will definitely help you feel more connected to the outside world. Two options are available with varying packages. The Caribbean Broadcasting Company (www.cbc.bb) offers cable service that includes all the major US networks. DirectTV (www.directvcaribbean.com) offers various packages, but lacks the major networks out of the US. Either is easy to set up if you house is always installed with a satellite dish or receiver, though this can also take a week or two to get completed. If you do not find a house that is already wired, this adds to the expense and the time to get set up.
Driving and Transportation
It's pretty unlikely that you won't want a car here. Public transportation is available, but tends to be crowded and hot. There is bus service island wide, but the only hub is in Bridgetown meaning long trips in and out of the capital city to get almost anywhere. Bus service ranges from the small, very crowded route taxis (minibuses overflowing with people) to clean, large city buses. Taxis are available in abundance, though tend to be on the pricey side for any long term solution. Purchasing a car locally is fairly easy, though be warned - very expensive! Have I mentioned yet the 45% duty on all cars... ouch! Most, if not all, expats do own at least one car, though.
Banking
Local bank accounts are relatively easy to set up here; just call and see what they need from you. Most ATM and credit cards also work here with no problem. Credit cards are widely used, and ATMs are available in most grocery stores, gas stations, banks, etc. Cash is dispensed in Barbadian Dollars, though the US dollar is also almost universally accepted at a fixed exchange rate of $1.98 BDS to $1 US.
Weather
The climate: warm, warm, and warmer! Temperatures do not vary a ton throughout the year. Temperatures are usually in the 80's (20s C) with a good measure of humidity thrown in. There are distinct rainy seasons, and during rainy season you can expect rain several times a day. Barbados is also in the hurricane path, though being on the southern end, it sees more rain and winds than full blown hurricanes. The local lore is there is one large hurricane every 100 years here. So be prepared! There is often a lovely breeze that cools things down a bit.
Shopping
The mention of shopping conjures up one word amongst expats: expensive. Since this is island country, a great deal of the food is imported, which immediately raises the costs. Compared to the US, food is about 2, sometimes 3 times the price depending on the item (which would probably make it about the same price as London…also on an island).
Most things can be found locally, though for a price. Buying locally-produced items always saves you money, so when it is available, buy local. Grocery stores are available all over the island and tend to be clean, well-lit, with a good assortment of food items. But the mantra here is if you see it and you want it, buy it. Stock comes and goes and you never know from week to week if you will see the same item twice. Items for babies (with the exception of formula which is government subsidized), tend to be very, very expensive, so plan ahead if possible. At first, sticker shock hits hard, but at some point you just find yourself not looking at prices anymore and buying what you need.
Local markets are available for fruits and vegetables. A large local market, Cheapside, is in Bridgetown and is open daily selling a large assortment of fresh fruits and vegetables from small stalls. Prices here are very good, and are open to negotiation. A personal favorite amongst expats tends to be the Brighton's Farmers Market on Saturday morning. Located on a still-functioning plantation, this farmers market sells the gamut of local produce (lettuce, bell peppers, cucumbers, tomatoes, watermelon, limes, potatoes, carrots, onions, broccoli, and eggs) for very good prices. Just as important as the food though, it has become a meeting point for expat families on the weekend. Children run and play on the large grassy slopes. Parents sit with their coffees and homemade cinnamon rolls and chat with friends. Local crafters display books, photographs and jewelry. What a way to get your produce and a little socializing, too.
Bajans do not do beef the same way many other Western countries do, so many of the cuts of beef often look foreign and taste a little different. Most expats find themselves eating large amounts of chicken and fish as a result. Beef and pork also tend to be more expensive here. Not to be missed is the Oistins fish market, where one can purchase locally caught fish for around $3 US per pound. There is usually a good array of available fish (marlin, mahi-mahi, tuna, red snapper, king fish, sword fish) and the fish sellers will prepare the fish any way you could imagine (fillet, de-boned, etc), just ask.
Shopping for clothing and other items can be frustrating here. There are tons of clothes and shoes available locally, but often for a price. Most expats, and some locals even, find themselves holding off on major clothing purchases until a trip back home.
Help!
Domestic help is available, and quite a number of expats have at least someone to clean for them. Many even have someone several times a week to clean and mind children. A good portion of the domestic help is from Guyana, though there are also many Barbadians who work in this manner. It might take a few times to show someone the way you like things done, but most people are quite happy with the help they find. The best way to find someone is to start asking around other expat families. All the nannies/maids are very willing to refer a friend, and word of mouth is your best reference here.
Food and Dining
Food locally does not feel terribly foreign to most expats. Chicken and fish are the most popular meats served. Barbados prides itself as being one of the only countries in the world in which McDonalds has folded. There are several theories behind the demise of McDonalds and you are sure to hear them all upon your arrival. There are two local fast food chains that are similar to McDonalds, but the only restaurant chain currently familiar to expats is KFC.
Dining out in Barbados gives you many, many options, with varying prices. Service tends to be slow and often lacking, but the food is usually worth the wait. There are good Indian, Thai, Japanese, Mexican, and Italian restaurants, as well as a number of restaurants with a general variety of choices. Absolutely not to be missed is the Friday/Saturday night Fish Fry in Oistins. Deceptively named, the Fish Fry is more of a fish grill. On Friday and Saturday nights, small shacks right on the beach open their doors and sell locally caught fresh grilled fish. The ambiance is fun and relaxed with music and dancing and the food is fantastic. Note: be sure to try to local favorite, macaroni pie.
Health Care
Medical care here is often felt to be adequate, but not much more. People are quite pleased with the numerous pediatricians available on the island, most trained in either the U.S. or the U.K. Specialists are limited, and you might well find yourself visiting several before you feel that you have found one that you are happy with.
Emergency medical care, for most expats, is a frightening event. The main hospital is overcrowded with long waits and sub-standard facilities. Basic medical care is adequate to good, but most expats try to avoid anything beyond the routine and tend to return home for any major medical procedures or problems. Health care here is a public system, and most expats tend to carry private insurance that reimburses for medical expenses. Pharmacies seem to be located on every street corner, are fast, and have most any medication imaginable.
Social Life, Clubs, Friends
Socially the island can be daunting at first. Initial circles of friends seem to appear around one's work (within the Embassy, the High Commission, the banks, etc). Expats live intermingled with locals in neighborhoods, which gives a fun chance to socialize and get to know both. At first Bajans tend to be reserved, but they are very gracious, hospitable, and very willing to help in any way they can. Don't be afraid to make the first move.
There is a very large and active Canadian Women's Club here, and smaller American Women's Club and British Women's Club. There are lots of volunteer opportunities through these organizations, through pet rescue centers, and through any of the many local churches. Starting off with some volunteering or becoming active in one of the women's clubs are great ways to meet other expats.
Becoming involved with your children's school is another great way to meet other parents and children. Volunteer with the PTA, help out with a field trip or sports day and you are bound to make new friends. If you are coming with little ones, going to the playgroups on the island is a great way to meet other moms, who quickly become friends and resources for you as you try to settle in and find your way about.
There are numerous tennis clubs to join, as well as golfing memberships. There is a very large dive club (Barbados American Dive Association) that does weekly dives and receives fantastic discounts at the local dive shops. There is a large aquatic center that offers swim lessons and swim teams in addition to family memberships for swimming. The Barbados Yacht Club (http://barbadosyachtclub.com/index.cfm) has long been a favorite amongst expats with tennis courts, sailing camps/lessons, a small library, dining facitlies, and beach-front access for both boats and people. Expat memberships are available here.
Travel within the region tends to be reasonably priced, especially if you watch for specials off-season. It is common for expats to vacation on neighboring islands to just get away for short periods of time. There are often special cruises departing from Barbados which are quite popular. Island fever tends to set in, and many feel a good vacation is needed every 6 months or so to overcome the island fever and some of the inevitable feeling of isolation.
As with any overseas experience, living in Barbados is what you make of it. If you stay at home all day, you are bound to feel cut-off and lonely, but if you take the initiative and get involved, you will quickly find yourself in the company of many other expats just like yourself.
Small Children
Entertaining children here can be a real challenge after you children tire of the beach. There is little for older children to do (i.e. no bowling allies, few malls, etc) and much of the fun is the homemade variety. Schools offer a large variety of extra-curricular activities, which helps a ton. There are classes in gymnastics, swimming, ballet, and even horseback riding locally. Take advantage of any of these opportunities that you can, but plan to stretch your own imagination and creativity as well as those of your children. If you can, bring your outside play equipment.
Parks and playgrounds are quite limited by expat standards. There is an aquarium to which you can buy a season pass that has a great playground, but in general playgrounds are few and far between. There is miniature golfing, one movie theater, one drive-in theater and a wildlife reserve. Families find themselves spending a great deal of time at the beach, which is cheap, easy entertainment.
Barbados is just as foreign an adventure as other countries, so be prepared for the challenges and excitement that come with this. After what is commonly a frustrating start, homes are established, children enrolled in school, shopping routines figured out, and friends made. The beaches will thrill you, the locals intrigue you, and the culture will entice you. Bring your swimsuit, your sunscreen and your sense of adventure, and Barbados truly will become your little bit of the Caribbean dream.