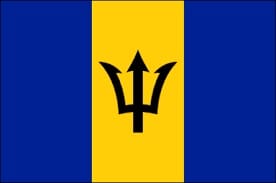 Welcome to Barbados! By now you have probably spent your first weekend enjoying the beautiful beaches, basking in the sun, and are probably even nursing your first sunburn. Then Monday comes and suddenly you find yourself staring directly into the face of your toddler with no clue what to do next. Besides the beaches, you no doubt have found the grocery store and a restaurant or two, but you quickly realize you have yet to discover those essential things that keep you occupied with a youngster. Fear not, this will at least get you started.
All locations listed in bold have a phone number of website associated with them that is referenced at the end of the article.
Playgrounds
One thing most expats quickly discover is the glaring lack of quality playgrounds available. The few public playgrounds are commonly poorly maintained. There two very good playgrounds, one at the Folkstone Marine Reserve, and another at the Farley Hill Park. Both of these locations are quite popular for their picnic facilities as well, making it a wise choice for a family outing, or simply a way to fill a morning with an active young one. Folkstone is also home to a protected area of water filled with reefs and ship wrecks, a must see for those who love to snorkel.
The local fast food chain Chefette boasts 7 locations (Charles Rowe Bridge, Holetown, Rockley, Six Roads, Speightstown, Warrens, and Wildey) on the island that offer a play place with their restaurant. Whether the food is appetizing or not, all parents with young children quickly grow to love Chefette for the entertainment value.
Finally Ocean Park has a fantastic playground, though woefully lacking in shade. This playground is part of the park complex that also includes a small aquarium and a delightful café for lunch. This is one of the best places to meet other parents and give the children a chance to burn off some steam. Most parents boast the best way to assure a nap in youngsters is a good run through Ocean Park. Annual memberships are available.
Playgroups
One of the best ways to socialize with other moms on the island is through the playgroups that are informally organized. Currently there are two playgroups that meet during the week. One playgroup meets on Tuesday and tends to be composed mostly of families that live on the South Coast, though it is open to any interested. This playgroup currently meets Tuesdays at 10 AM at Ocean Park.
The second playgroup meets on Thursdays at 9:30 and is primarily composed of those who reside on the West Coast of the island. This playgroup alternates meeting locations at different people's houses. The person who heads the group has changed a few times, so the most reliable way to find out the location is to ask your neighbors or someone near you with small children and they are bound to be able to point you in the right direction.
Enrichment Activities/Classes
Starting at age 18 months, there is a fantastic gymnastics program for children, Flip Gymnastics. The first year and half it is conducted as a Mommy and Me class, and at age three the children move on to independent classes. Children and parents alike love the class and the skills it teaches. Be aware though, the gym is un-air conditioned and you will feel like a shower after an hour of chasing your toddler!
Starting at age 3, the Louise Woodvine Dance Academy is a fantastic option for the aspiring ballerina. With yearly shows and excellent teaching methods, this is immensely popular amongst expat girls. These classes fill extremely quickly though, so be prepared to enroll early.
Charlotte O'Neill, another expat British mom, hosts weekly music classes in her home at 10 AM on Friday. Toddler Tunes is very popular and lively (and loud!) but fun is had by all.
Sandy Turf Stables is the place to go for all the pony lovers. Starting at age 18 months, the stable offers weekly riding classes for toddlers on Tuesdays at 4:00. These classes are quite informal and it is not necessary to sign up in advance. Classes are always treated on a drop in basis, making for a great occasional treat. The stable not only boasts the horses for riding, there are also playhouses, swings, a trampoline and myriad of other critters for children to pet and enjoy.
Swimming lessons are a must considering that we live on an island. The best place to start for this is through the Aquatic Center which maintains a current list by age of the various instructors and classes. Both private and group classes are available depending on the teacher.
Movie Theaters
For the movie lover in all of us, there are two main options. The first are the Expo/VIP theaters located in the Sheraton Center mall. Though two separate theaters, they are under the same ownership. The VIP is slightly more expensive and more of a date location. The Expo is perfect for families and seems to show a great selection of movies.
The other option for movies is the Globe Drive-In. When family movies are playing, the lawn is filled with children in lawn chairs snacking on popcorn and enjoying the show. Not to be missed, everyone enjoys an evening at the drive in.
Libraries
Barbados has a number of public libraries, though only a few offer a "Juvenile Corner." Usually just a corner not only in name, the Holetown and Oistins branches seem to have the largest selection of children's books. Three books can be checked out each time, for two week periods. Though quite small by international standards, it is quite nice to have somewhere to be able to borrow children's books.
Medical Care
As with many things on this island, the best way to obtain a referral is to start asking around amongst other mothers. The same several names quickly emerge and a few quick phone calls will alert you as to who is accepting new patients. Most doctors are trained in the US, the UK or Canada and though waits can be excruciatingly long and facilities rather run down, the care is quite adequate.
Outdoor Activities
A very popular place to take the entire family is Barbados Yacht Club. It is for members and their guests only. Temporary memberships can be arranged for expats. It's newly renovated and has changing rooms/showers, a full kitchen and bar and eating area – cash is not used here, but billed monthly to the members. It boasts a lovely beach for the kids and a small play area. A skateboard ramp, tennis courts and sailing lessons are also available.
Graeme Hall Nature Sanctuary is a beautiful setting for a nice stroll with your children. There are two aviaries, usually a monkey or two, and a fantastic new boardwalk through the entire sanctuary. The first Friday of the month is a not to be missed lime (BBQ) where admission is free. Children love running and playing on the lawns amidst the beautiful landscaping.
Barbados Wildlife Reserve is a great activity for any animal lover. Tortoises roam free across the paths, monkeys come and go, and various other birds and animals will keep the youngest occupied for quite a while. Don't forget to check the times for the monkey feedings to increase your chances of optimum viewing.
Ocean Park is a small, new aquarium that is all outdoors. There are numerous tanks- including one large shark tank, terrific playground and a delicious café serving meals and even brunch on Sundays. Though small in size, this is a perfect way to spend a morning. They also offer camps during the breaks from school, offering students the chance to learn more in depth about the ocean and marine life. Yearly memberships are available starting at $100 per year for individuals (adults) and $300 per year for a family (2 adults and up to 3 children).
Kendall Sporting is mostly a clay shooting venue, but it is also home to a beautiful pool and a yummy restaurant. This is most popular with families who will often spend an afternoon eating out and then enjoying the pool facilities. Of course if you are a clay target shooter...all the better.
Hotel Day Passes
When daily life finally catches up to you and a vacation is needed, a day spent at one of the local resorts is often a great way to recuperate and feel pampered again. Many of the hotels/resorts on the island offer day passes for purchase that entitle you to use of all hotel facilities (pools, restaurants, beach access, etc). The prices vary by hotel and time of year. Availability often varies depending on the season so call ahead.
Though day passes are available at many hotels (just ask) a few of the most popular amongst expats are:
Hilton
Bougainvillea Resort
Amaryllis Beach Resort
Accra Beach Hotel: rate includes use of hotel room for the day.
Silver Sands: $25 for day use pass. $20 of fee is redeemable at bar or restaurants.
Help!!
Finding help when you need it can be on the most perplexing things here. There isn't a great formal referral process or agency to go through here, most hiring is done based on word or mouth. Some expats have had great success finding babysitters/nannies through the Sandy Lane Resort which maintains a constant supply of nannies that are CPR/First Aid certified and in general more trained, etc. The prices for these nannies tend to be higher, but people seem very happy with the help.
The most common way to find someone to help with the kids or to clean is to ask around. There are always people coming and going on the island and hence there are always people looking for new families to work with. Salaries vary largely depending on age, experience, type of position, etc. so it is best just to ask around for the going norm. Be aware that people often go through several helpers before they finally find someone the works well with their family. Work ethic and cleaning standards vary immensely and for some this can be a frustration point.
Preschools/Daycare
People usually enroll children in preschools and schools here before the child's first birthday. Therefore, it is often frustrating to be the expat parent making call after call to try to find a spot for your child. The good news is it is such a transient island that patience and persistence pay off and a place for your child can usually be found. The most popular preschools amongst expats are smaller preschools in home settings. These schools often cap at 30 students with an average of three teachers. Children start between 2 and 2 ½, depending on the school, and though potty training is a plus, it is not a strict requirement as in many other countries. For more details on specific options for preschools, see list of preschools that follows. Because many are run out of homes, finding the numbers to some of the best schools requires a good amount of ingenuity.
Daycares are not as commonly used amongst the expat community, with most working parents relying instead on full time nannies to help with the children. There are daycares available, though quality of care and facilities vary greatly.
Helpful Websites and Phone Numbers
Accra Beach Hotel: 435-8920, www.accrabeachhotel.com
Amaryllis Beach Resort: 438-8000
Aquatic Center: 429-7946
Barbados Wildlife Reserve: 422-8826, www.barbadoswildlifereserve.com
Barbados Yacht Club: 427-1125, barbadosyachtclub.com
Bougainvillea Resort: 418-0990, www.bougainvillearesort.com
Chefette: www.chefette.com
Expo Movie Theater:(Sheraton Center) 437-1000, www.olympustheatres.com
Farley Hill Park: 422-8826
Flip Gymnastics: Allison Jackson 436-3022
Folkstone Marine Reserve: 422-2871
Graeme Hall Nature Sanctuary: 435-9727, www.graemehall.com
Globe Drive-In: 437-0479
Hilton: 426-0200, www.hiltoncaribbean.com/destinations/barbados.html
Kendall Sporting: 437-5306, http://gokendal.net/
Louise Woodvine Dance Academy: 430-9017
Ocean Park: 420-7406, oceanparkbarbados.com
Sandy Lane Resort: 444-2000, www.sandylane.com/introduction/index.html
Sandy Turf Stables: Sandra Sampson 437-4768
Silver Sands Hotel: 428-6001, www.silversandsbarbados.com
Toddler Tunes: Charlotte O'Neill, [email protected]
VIP Movie Theater: (Sheraton Center) 437-1003, www.olympustheatres.com