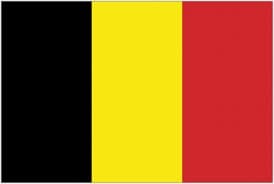 A snapshot overview of schools in the Brussels area that are considered (although not necessarily chosen) by English-speaking expat parents.
If there is no ribbon, pending or otherwise, it means we are aware of the school but have elected not to review it at this time. This could be for a number of reasons, but we continually update information and add or remove reviews as deemed appropriate.
Schools selected for full GSGI review* are noted with
next to their names.
* By full blown GSGI review, we mean the school write-ups that are completely selected, researched, visited and written by our own editors. Our final write-ups take the good with the bad, warts and all, but we look for a preponderance of good before we drill down for indepth details descend on the school for an exhaustive visit.
Parent interviews and school visits are underway, and reviews will be published shortly. Meawhile, we hope this list of schools will help you with your search. All offer junior and senior years, have good reputations, excellent academic results, great facilities and should be on anyone's short list.
British School of Brussels -pending
Pater Dupierreuxlaan 1, 3080 Tervuren
Tel: +32 2 766 04 30
Fax: +32 2 767 80 70
Web: www.britishschool.be
Email: [email protected]
National Curriculum of England, IGCSEs, A levels, IB Diploma; 1330 students; ages 18months – 18 years; co-ed; private day school.
This all-inclusive modern school is well-established and highly regarded, offering an English-based curriculum in a very friendly setting. It is predominantly staffed by British teachers, with a mix of young energy and long-staying wisdom. The students are an extremely international group, with around 70 different nationalities represented. Its bilingual French-English option is extremely popular and generally wait-listed. Terrific facilities, including a sports complex with 25m swimming pool, kitchen classrooms, design and textile technology workshops etc. The school is located in Tervuen, a suburb about 10 minutes outside of Brussels, adjacent to the vast and serene Tervuren Park near the African Museum.
International School of Brussels -pending
Kattenberg 19, 1170 Brussels
Tel: +32 2 661 42 11
Fax:+32 2 661 42 00
Web: www.isb.be
Email: [email protected]
Common Ground Curriculum, AP, IB Diploma; 1500 students; ages 3 – 18; co-ed; private day school
This large school maintains small class sizes and a community feel on a beautiful wooded campus. A new secondary school embodies the school's principles of visibility and flexibility in a bright and modern building. It has extensive sports facilities, and large and colourful playgrounds. The school is predominantly American but has more than 60 different nationalities among the students. Although run on the American structure of elementary, middle and high school, the school is a leader in developing and introducing The Common Ground Curriculum. An on-campus crèche is planned to open early 2015, allowing the school to take in little ones from 18 months old. The school also has an extensive SEN department although spaces are limited.
Located in the Watermael Boitsfort suburb of Brussels, ISB is completely hidden from sight, with only a banner and a long uphill drive visible from the road, but treasures await you at the top of that hill.
St Johns International School -pending
Dreve Richelle 146, 3080 Waterloo
Tel: +32 2 352 06 10
Fax: +32 2 352 06 30
Web: www.stjohns.be
Email: [email protected]
PYP, AP, IB Diploma; 800 students; ages 2 to 18 years; co-ed; private day school
A smaller school, also run on the American structure of elementary, middle and high school, it was founded by the nuns of the Faithful Companions of Jesus and places a strong emphasis on Christian values. This inclusive school prides itself on small class size and individualized attention. There's a broad mix of cultures and nationalities among the staff and students yet an outstanding feeling of community and support - largely because of the extremely active parent community and the vast amount of volunteer opportunities in the school. The school's purpose-built facilities include an art studio and a 400-seat theatre. It has a strong history of sporting excellence, placing well in international competitions. It is located in the suburb of Waterloo, with easy access from Brussels.