Background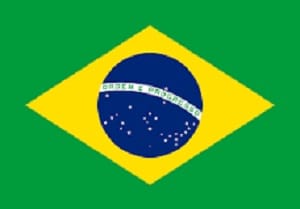 When you say you live in Rio, inevitably you will get one of two reactions. The first – and more common, inspite of the news headlines – runs along the lines of, "Wow, how fantastic" as you conjure up visions of sun, sand and carnaval. The second is, "Yikes, isn't that one of the world's most dangerous cities?" – and the statistics behind some of those headlines would certainly testify to that.
Everyday life as an expatriate in Rio brings all the excitement and fun of the former, but lived in the knowledge that parts of the city are little more than a war zone – and sometimes the fighting spills over to affect everyone. That said, most expatriates in Rio de Janeiro live a very normal life, moving about freely within the city's central districts and doing most things they would do at home – along with so many other things that you can only do in Rio!
Rio is known locally as a cidade maravilhosa – the marvellous city – and it is just that. Sandwiched between the sparkling South Atlantic and a dramatic, forested mountain backdrop, Rio is easily a contender for most beautiful city in the world. As a consequence of its geography, however, some parts of the city are among the most densely populated places on the planet – the only way to grow is up.
Known throughout the world as a beach city, Rio is also home to the world's largest urban forest – the Tijuca Forest – which sprawls across the escarpment behind the city. High above the trees, on the Corcovado peak, stands the city's most famous landmark – Cristo Redentor (Christ the Redeemer), a 30m (98ft) statue of Jesus, arms outstretched over the hustle and bustle below. From the foot of the statue, there is a perfect postcard view of Rio's other famous mountain – Pão de Açúcar (Sugar Loaf).
Geography
The city can be broadly divided into four districts – Centro, the zona sul (south zone), the zona oeste (west zone) and the zona norte (north zone).
Centro, as you might expect, is the city's heart. This is where you will find old and new Rio living happily side by side – narrow streets, baroque churches and grand architecture lie alongside modernist tower blocks, housing corporate headquarters and financial institutions. The port which has sustained the city since its founding 500 years ago is also in this part of town. Very few people live in Centro, but huge numbers make their way there everyday from other parts of the city.
Rio's smartest bairros (neighbourhoods) make up the zona sul, although some – such as Copacabana – are not as smart as they once were. Many expatriates choose to live in an apartment in this part of town, mainly in Leblon, Ipanema and Lagoa. All kinds of shops and restaurants are within easy walking distance, and two of the world's most famous beaches are on your doorstep.
The zona oeste – and Barra da Tijuca in particular – is also a popular choice for expatriates when it comes to housing. This relatively new suburb, which lies some 20kms along the coast from the zona sul, has been dubbed "the Miami of the south". An American-style strip development, Barra straggles between 18kms of generally pristine beach and a multi-lane highway, which serves as one of Rio's main arteries. The attraction lies in its space and security. Families can rent houses with gardens and pools, and Barra is felt to be safer than the other more densely populated bairros. Barra is also increasingly popular for business. Several multinational companies now have offices there, which means that many families can avoid the commute "into town".
The zona norte (north zone) is home to many people on lower incomes and is also a thriving industrial suburb.
Security
Rio has a shocking reputation, but ordinary street crime is the problem you are most likely to encounter. A few simple rules can significantly reduce the likelihood of an assault. Never go out wearing valuable jewellery or watches; keep cameras and mobile 'phones out of sight; don't speak loudly in English in public places; keep car doors locked and windows shut when out and about; and above all, keep an eye on what is happening around you at all times. If challenged, always hand over everything without a fight – including your car. It is always worth having some cash to hand over, if challenged, but never go out with a large amount. All that said, most expatriates live a perfectly normal life in Rio and do not have any problems
Climate
Weatherwise, Rio is a steamy, tropical city with high humidity levels year-round. Summer (Dec-March) is the hottest and stickiest time of year. Temperatures generally hover between 35-40°C, although it can get hotter and there is a lot of rain. Frequently, Rio's great landmarks are hiding in the cloud, which can be a big frustration for visitors.
Most homes only have air-conditioning in the bedrooms, although hotels, offices, schools and public buildings tend to be air-conditioned throughout. In the winter (Jun-Sept) the sun shines, the skies are blue and temperatures usually stay around 25°C, although it can be much cooler, particularly in the mornings and evenings. Anything below 20°C is considered cold and out come the woolly tights, anoraks and electric blankets. You will have the swimming pool to yourself. Spring (Sept-Dec) is notable mainly for the rain and the cold fronts which sweep up from the Antarctic on a relatively regular – and refreshing – basis.
The high humidity levels tend to be beneficial for asthma suffers, although they lead to a constant battle against mould in the house. Doors and windows need to be opened regularly and some people use dehumidifiers on a daily basis. Most people have had the experience of taking something out of the wardrobe, which they haven't worn for a long time, and finding it has a soft green coating! It is better to leave precious books or pictures in storage at home, rather than bring them to Rio.
People
Rio's population officially stands at 7 million, although the real figure could be a high as 10 million. A sizeable proportion of these people – many of them recent arrivals from elsewhere in Brazil – live in favelas, the sprawling shanty towns which have brought Rio so much notoriety in recent years. Favelas are dangerous places into which no foreigner, however well-intentioned, should venture unaccompanied by a local. Most are controlled by traficantes (drug traffickers), who enforce their own discipline in the community, often through acts of extreme violence.
Rio's geography means that often, not much physically separates the rich from the poor – many favelas are squeezed in alongside the city's prosperous districts, and straggle precariously up the sides of the mountains. Favelas have also grown up alongside the new buildings in Barra da Tijuca, but as yet, the problems are not so serious – space and the sheer speed of development have reduced the opportunities for establishing slum communities.
Natives of Rio are known as cariocas. On the whole, cariocas are friendly, charming, generous and very easy to get along with. It is, however, important to be aware that time-keeping, particularly in social situations, is not a strong point – it is quite normal for Brazilians to arrive at an event two hours or more after the time specified on the invitation. Expatriates wanting to know whether or not they should arrive politely late will often ask if the event is horário brasileiro (Brazilian time – in other words late). Brazilians tend to socialise in bars and restaurants – it is not that common to be invited to their homes. Most Brazilians will assume that English speakers are American, unless advised otherwise.
Language
Brazil is truly a foreign language posting – it is essential to learn at least some basic Portuguese, just to survive daily life. Although more Brazilians speak a little English now, than even ten years ago, outside multinational companies and the tourist zone, it is difficult to find anyone who can communicate effectively in anything other than Portuguese.
All expat children have daily Portuguese lessons at school and there are many different teachers and schools offering lessons to adults. Many expats choose to have one-to-one lessons with a teacher who comes to your home or office at your convenience. Most big companies subsidise language lessons for employees and their spouses.
Religion
While Brazil is the world's largest Roman Catholic country, the church's hold is not as strong as might be expected. Many people are nominal Catholics only. Family breakdown is common across all social and income brackets and it is very common for young Brazilians to be only children. Many others have much older or younger siblings from a parent's second or subsequent marriage. Around 20% of the Brazilian population now describe themselves as evangelical protestants. These churches are very active across the country and growing rapidly, particularly in poorer areas. The English-speaking community in Rio is served by an Anglican church – Christ Church – which holds a variety of weekly services and a Roman Catholic church – Our Lady of Mercy, both of which are in Botafogo, in the zona sul.
Some cariocas follow traditional Afro-Brazilian religions such as candomblé, macumba and umbanda, which have much in common with voodoo. They involve worshipping a variety of idols, making food sacrifices and various dance-and-trance rituals. These practices are most obvious on New Year's Eve – or Reveillon – when many ordinary cariocas dress in white and make their offerings of food and flowers to placate Iemanjá, the sea goddess. New Year's Day is not a good day to go to the beach, as the south Atlantic surf brings everything ashore again pretty swiftly. In general, Brazilians are very superstitious.
Transport
Cariocas undergo a complete character transformation when they get behind the wheel of a car. While this is not the case elsewhere in Brazil, drivers in Rio tend to be aggressive and lack both courtesy and patience. Nobody gives way voluntarily to anyone else. Obeying traffic lights is viewed by many as being purely optional, although recently installed cameras on some junctions have improved the situation a little. Lane discipline is an alien concept – it is very common for drivers turning left to position themselves in the right hand lane and five cars squeezed across three lanes is an everyday occurrence. Roundabouts need to be approached with extreme caution, because nobody quite knows what anybody else is going to do. Many road surfaces, even on main roads, are in astonishingly bad condition. Around 35,000 people die on Brazil's roads each year and it is easy to see why.
Expatriates can drive using a notarised translation of their original driving licence for up to six months – after that, everyone needs to apply for a Brazilian licence. To do this, most nationals of English-speaking countries need only register photos and fingerprints with the federal police and then undergo a psychological test and basic medical exam. The psychological test is not as daunting as it sounds – it involves questions about your dreams for the future and filling in the missing parts of various simple puzzles and pictures. Nationals of some European countries also have to do a practical driving test.
In Barra da Tijuca, a car is a necessity. Many people living in the zona sul, however, manage perfectly well without one, using taxis when needed. Travelling on local buses is not recommended – passengers frequently fall prey to pickpockets and worse, the vehicles are very crowded and often driven very fast. Recently, there has been a proliferation of "vans" – essentially minibuses which ply certain route, sometimes more directly than ordinary buses. Van drivers are amongst the worst in Brazil and any van travel is best avoided.
Like the well-to-do cariocas, some expatriates have a driver (motorista), but most do not. Driving in Rio may not be for the faint-hearted, but once you are used to the traffic, it is not as scary as it sounds. Grit your teeth, don't look too hard – and go for it.
In the centre of the city, there is a very good, clean and safe metro system. Unfortunately, it so far only reaches Copacabana in the zona sul, and then covers Centro and stations out into the zona norte. However, an efficient metrobus service links the final station in Copacabana with the rest of the zona sul and Barra da Tijuca. Passenger train services in Brazil are very limited.
Health
Public health services in Rio are generally very poor. There are some exceptions – the major city hospitals have some of the best trauma teams in Latin America, as unfortunately, they have lots of practice in putting people back together again. People involved in serious accidents are taken to these municipal hospitals, and once stabilised, may be moved to private facilities.
Healthcare in the private sector in Rio is very good, and easily the equal of what is available throughout most of Europe and North America. As in the USA, people are completely free to choose their doctors and other healthcare professionals and appointments can be made directly with specialists, without the need for a referral. Many doctors speak English, as many complete their medical studies in the USA. Private hospitals usually offer full emergency services.
Expats regularly have babies in Rio – and those children will automatically have Brazilian citizenship. Caesarean births are very popular, though, so sometimes having a normal delivery involves a bit of a fight.
It is essential for all expatriates to have fully comprehensive medical insurance. This is available locally or from international providers. Many doctors and clinics have arrangements with the insurers, so that payment can be made direct.
Cosmetic surgery is very big business in Rio – spot-the-silicone is a good game for the beach. Many ordinary Brazilians have had a little nip or tuck here or there. Some expatriates take advantage of these services, while living in the city.
There are plenty of good dentists in Rio – many offering extensive cosmetic procedures as well as the basics. While treatment is not cheap, the cost is often lower than it would be elsewhere.
At Home
Most middle-class professionals, both local and expatriate, live in apartments or houses with 24-hour-security. Usually homes are located within a condominium, which often offers other facilities and services as well, such a pool or a gym. Some large condominiums have restaurant and shopping facilities too.
Houses and apartments usually have three or four bedrooms – in newer properties, all will be ensuite. Some bigger houses have an extra floor or wing, with separate access, designed to accommodate older children or other relatives. Almost all have a maid's room and bathroom. Kitchens are often disappointing for expatriates – often dingy, dark and basic. This is because in Rio, someone other than you is meant to be doing all the hard work. In practice, though, this is usually not the case amongst expats. "American" – or family – kitchens are slowly appearing, as lifestyles change in Brazil, but they are still a much-sought-after rarity.
Brazilian cookers are universally temperamental, as is the pressure of the gas which supplies them. Cooking something for the first time is always fairly hit-or-miss and the same time/temperature combination doesn't always work in the same way the next time round.
Electricity in Brazil runs on 110 volt system. Some houses and apartments have at least one 220 volt socket (usually in the kitchen or utility area) and conversions can be made.
When you move into your house or apartment, the agent handling the sale or rental will usually help with the transfer of gas, electricity and water bills to your name. Usually this is quite straight forward, although there can be problems if previous bills registered to the property have been unpaid. Telephones, broadband internet services and cable TV can also be arranged relatively simply – and there is a choice of providers – although waiting times can be very variable. It also pays, sometimes, to have all the relevant technicians at the house at the same time – that way one provider cannot inadvertently disconnect what another has only just installed…
Fridges, washing machines, dryers and freezers can all be bought locally. Imported white goods [appliances] cost considerably more than their "indústria brasileira" equivalents, but are often better quality. Usually, goods are delivered a couple of days after purchase and installation, where necessary, can be organised through the supplier. Dish washers are not very common – and, where available, are usually very small. This is because most middle-class families have a maid, who is expected to do that job.
Children
Brazilians generally love children and there are very few places where children are not welcome. However, it seems that the raising of children isn't quite so appealing. Many professional and prosperous Brazilians hand over the raising of their children to a variety of domestic helpers, such as nannies, maids and drivers – sometimes a combination of all three. An army of white-clad nannies waits at the school gates at the end of the day and as a result, it can be difficult for expat parents to meet Brazilian parents. It is expected that you will have 24-hour childcare on tap – which most expats don't.
Children's birthday parties are something else in Rio. They are often large, lavish and deafeningly loud and go on late into the evening. Almost everyone the family knows is invited. Frequently they take place in a casa de festas – or a purpose-built party house, offering every conceivable attraction for the under-12s, from real-life Barbies and Spidermen serving drinks to the usual fairground attractions. Other, braver parents invite a party organising company to take over their home for the duration. Expats usually stick with a traditional jelly-and-ice-cream with musical statues event, which the locals find charmingly eccentric.
While young people do not come-of-age officially until they are eighteen, fifteen is the big birthday for girls, after which they are considered young women. As a consequence, fifteenth birthday parties – as a kind of coming-of-age, are exceptionally extravagant affairs in some of Rio's smartest venues – often black tie/tuxedo – even amongst those on lower incomes.. Taking the afternoon off school to go to the beauty salon beforehand – and sleeping in the following morning – is de rigueur in some circles.
Domestic Help
Most people have a maid, at least part-time. Families with young children often have a maid who comes every weekday or a maid who stays with them in the house during the week. Brazilian families tend to have full-time nannies for very young children too, although most expatriate families choose to have one person only, who does a bit of everything. For extra cash, most maids will babysit in the evening and at weekends. A full time maid's salary is currently around £300 per month in most expatriate households. At the end of the year, employers must pay a "13th" salary – in other words, a Christmas bonus amounting to one extra month's salary. Sometimes, it is necessary to employ a gardener too. Most gardeners will also look after swimming pools and clean cars as well.
Food
Rio has some excellent restaurants, serving all types of cuisine. Traditional Brazilian food is available everywhere – feijão (black beans) and rice, with roast meat, vegetables and farofa (toasted manioc flour). Churrascarias are very popular – you help yourself to salad and then sit back while a succession of different barbecued meats is brought to your table, until your really cannot eat another thing. Seafood is also very good. Brazilian puddings are invariably very sweet and often include doce de leite – a kind of caramel derived from condensed milk. Many Brazilians still eat their main meal at lunchtime, so long lunch hours – even on week days – are the norm. Italian food is very widely available and popular. The most notable absence is Indian food – even curry powder is hard to find.
Brazil's national drink is the caipirinha – a delicious blend of ice, crushed lime and cachaça (sugar cane spirit). It comes with a warning, though – you're offered one by a friend; two by a good friend; and three by an enemy. It is strong. Brazilian beer is very good – light and refreshing, especially at a kiosk on the beach as the sun sinks behind the mountains. Brazilian wine is slowly improving in quality, but a wide variety of reasonably-priced imported wines – particularly from Chile and Argentina – is available.
Shopping
Most things are available in Rio, although if they are imported, they may well be very much more expensive than at home. Toys probably have the biggest mark-up of all – for example, Lego and Playmobil products can be three or four times the price they are in Europe.
Clothing uses the continental European sizing system, while Brazil has its own system of shoe sizing. Decent clothes for people – particularly women – who are larger or taller than average can be hard to find.
Supermarkets have improved enormously in recent years. Most have a huge selection of fruit and vegetables, many of which you will never have seen before. Meat is generally good quality and relatively cheap. Staples such as rice, beans and pasta are also very competitively priced. The choice of ready meals is still fairly limited and "luxury" items, such as breakfast cereals, savoury snacks and biscuits, can be expensive. Bread is good, although there is not the selection you would find elsewhere.
There is a pharmacy on virtually every street corner, and many medicines which would need a prescription in other places can in fact be bought over-the-counter in Rio. There is a huge selection of beauty products and toiletries, although good quality make-up and skin care products are expensive. A weekly manicure and pedicure is considered a necessity, not a luxury, by almost all Brazilian women, whatever their age or income.
What to Do and Where to Go
Living in Rio is an entertainment in itself, but if that isn't enough, there is no shortage of things to do.
The body beautiful is taken very seriously. There are gyms and sports facilities everywhere, for both adults and children. Walking, running and cycling is popular, around the Lagoa in the zona sul and along all the beaches. A never-ending love affair with the beach lies at the heart of being a carioca. As long as the sun is hot, the sky is blue and the beer is cold, life is worth living. If that isn't enough, there is surfing and kite-surfing and some opportunities for sailing. The Tijuca Forest offers walking and hiking trails. For the stout-hearted, there is hang-gliding and paragliding from some of Rio's landmark peaks.
As the former Brazilian capital, Rio has no shortage of museums, historic buildings and churches. The Theatro Municipal offers high quality performances and frequently hosts visiting opera and ballet companies. Most international films are screened in English with Portuguese subtitles, although some children's films are dubbed. There are year-round samba shows and out of season, Samba City can give visitors a taste of the carnaval experience.
There are plenty of beautiful places for weekends away – the old colonial town of Paratí; glamorous Búzios; cosy retreats in the mountains and beach houses on the Costa Verde. Further away, the historic gold-rush towns of Minas Gerais are easily accessible by car. And after that, there is still so much of Brazil to see – holidays can be filled for years to come.