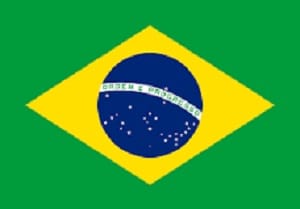 A snapshot of international schools in Rio de Janeiro considered (although not necessarily chosen) by expats, with very general info and contact details on each.
Expat parents looking for international schools in Rio are not spoilt for choice. The minefield of choices is a tricky one; parents need to investigate carefully as they decide whether a school will meet their educational expectations.
The following are the obvious schools that English-speaking expats consider, and then choose for their children....or do not.
Most of these have been mentioned by parents; some of them might sound like possibilities but may not be.
If we haven't reviewed a school, it means we do not have adequate positive comment from parents -- the beginning and meat of the GSGI evaluation process -- to warrant a full blown write-up. (Informal notes are available upon request to GSGI subscribers)
NB Our final write-ups take the good with the bad, warts and all, but we look for a preponderance of good before we drill down for indepth details and descend on the school for an exhaustive visit.
When our Rio editor has determined that a school here warrants a review, that school will be denoted with the "

-pending" banner.
THE BRITISH SCHOOL
The British School has three different units within the city – two in the central zona sul (the primary school in Botafogo, and the secondary one (English Year 8+) in Urca) and a primary/secondary school (up to year 8 but growing by one year group a year until it, too, offers IGCSE and IB), opened in 2006 in the popular suburb of Barra da Tijuca (around 25 kms from the zona sul).
The school follows the southern hemisphere academic year, running February to December. At primary level, the school offers a curriculum based on the National Curriculum for England, adapted to take account of the local environment. At secondary level, IGCSE and the IB courses are followed. New admissions are required to have an appropriate level of English – there is no dedicated ESL support – and all expatriate children receive Portuguese lessons. All sites have a comprehensive extra-curricular programme. Across the school, around 85% of all pupils are Brazilian nationals.
Botafogo Unit – Primary:
Rua Real Grandeza 87
Botafogo
22281-030
Rio de Janeiro
Tel: +55 21 2539-2717 or 2539-2845
Fax: +55 21 2266-5040
[email protected]
www.britishschool.g12.br
Nursery – Class 5 (English Year 7)
716 pupils
The Botafogo primary school is situated in a small British enclave, in an old and interesting part of the city. Christ Church, Rio's Anglican church, sits in the centre of the property and parts of the church cloisters are used for classrooms and office space. Being an inner city site, there is a shortage of both indoor and outdoor space. A large building project is currently underway, which will considerably improve facilities.
Urca Unit – Secondary:
Avenida Pasteur 429
Urca
22290-240
Rio de Janeiro
Tel: +55 21 2543-5519
[email protected]
www.britishschool.g12.br
Class 6 – Class 11 (English Years 8 – 13)
420+ pupils
The Urca school sits at the foot of Rio's famous Sugar Loaf Mountain. This unit is housed in a converted office block, along with several neighbouring houses. Space is at a premium, but is imaginatively used. Good public exam results can be achieved and there is a strong extra-curricular programme, including Model United Nations and the Duke of Edinburgh's Award Scheme.
Barra da Tijuca Unit:
Avenida Mario Autuori 100
Barra da Tijuca
22793-276
Rio de Janeiro
Tel: +55 21 3329-2854
[email protected]
www.britishschool.g12.br
Pre-Nursery – Class 5 (English Year 7)
420+ pupils
The growth of the Barra unit is exceeding all expectations. This unit is also expanding by one year group each academic year. It will eventually include a full secondary school, so children now studying there will be able to complete their schooling, up to IB level, on the same site. The first phase of the secondary school building project is currently under way. The school buildings are modern, there are good sports facilities – including a swimming pool – and there is a lot of open space for running around. Much of this open space will however be lost, as the school expands.
THE AMERICAN INTERNATIONAL SCHOOL
(Escola Americana do Rio de Janeiro - EARJ)
The main campus of the American School is located in Rio's central zona sul. A new unit opened recently in Barra da Tijuca, but so far this only caters for children up to the age of seven. The school follows an American curriculum, culminating in an American Diploma, although the IB is also on offer. The school follows the northern hemisphere academic year, running from August to June. There is an ESL programme up to 5th grade, to enable pupils without English to join the school. There is a comprehensive extra-curricular programme. Across the school, around 60% of pupils are Brazilian nationals.
Estrada da Gávea 132
Gávea
Rio de Janeiro
Tel: +55 21 2125-9000
Fax: +55 21 2259-4011
[email protected]
www.earj.com.br
Toddler/Pre-K to 12th Grade
600+ pupils
The Gávea Unit is located on an impressive purpose-built campus, high on a hillside overlooking Rio's zona sul and some of the city's best known landmarks. It is, unfortunately, also uncomfortably close to one of the biggest favelas (slums) in the country, but recently this has caused fewer problems than might be expected. The school works hard to build links with the surrounding community. From the Upper School, pupils go on to a wide range of US and other universities. The school offers a Model United Nations programme and there is a chapter of the National Honor Society.
Barra da Tijuca Unit:
Rua Martinho de Mesquita 301
Barra da Tijuca
22620-220
Rio de Janeiro
Brazil
Tel: +55 21 2495-2485
Fax: +55 21 2491-8984
[email protected]
www.earj.com.br
Toddler/Pre-K – 1st Grade
51 pupils
The Barra unit – which currently occupies a house in a quiet residential street – provides a delightful environment in which young children can begin their school lives. This site has proved to be very popular with expatriates and various options for expansion are being considered. Already the school owns land in Barra on which a new Lower – and possibly Middle – school will be built over the next few years.
Satellite School in Macaé
The EARJ is also working with a satellite school in Macaé, a rapidly expanding oil town in eastern Rio de Janeiro state. This collaboration is currently at a very early stage.
ICS – RIO INTERNATIONAL SCHOOL
Avenida Prefeito Dulcídio Cardoso 4351
Barra da Tijuca
22793-011
Rio de Janeiro
Brazil
Tel: +55 21 24311239
www.riointernationalschool.com
US Pre-school – 12th Grade
160 pupils
Opened in 2000; originally known as the International Christian School, now known as the ICS – Rio International School, the school is located alongside the non-denominational Union Church, in Barra da Tijuca. Member of the Network of International Christian Schools (NICS), the church premises are used for drama and assemblies. The school draws on different school curricula from around the world, the programme is Biblically-based - although children of other religions are welcome. Around 35% of pupils are Brazilian. ICS runs an ESL programme; offers various extra-curricular activities. Follows the northern hemisphere academic year.
OUR LADY OF MERCY SCHOOL
Rua Visconde de Caravelas 48
Botafogo
22271-022
Rio de Janeiro
Tel: +55 21 2266-8258
Pupils aged 3 – 18
500 pupils
This school, opened in 1952, follows an accredited American curriculum, based on Roman Catholic principles. It is maintained by the Society of Our Lady of Mercy, an organisation founded by British and American residents of Rio to celebrate Catholic services in English. The school runs a Family Life programme, with monthly lectures on different aspects of child development. There is a full programme of extra-curricular activities, and dedicated ESL and PSL (Portuguese as a Second Language) support. The chapel serves as the English-speaking Roman Catholic church in Rio, with weekly services.
Non-English speaking schools:
COLÉGIO ST PATRICK'S
Zona sul unit:
Avenida Ataulfo de Paiva 1120
Leblon
Rio de Janeiro
Tel: +22 21 2274 0033
[email protected]
Recreio unit:
Estrada do Pontal 2760
Recreio dos Bandeirantes
Tel: +55 21 2490-0839
[email protected]
Colégio St Patrick's started life, in 1964, as St Patrick's school, and English was the language in the classroom. The wife of the school's founder is Irish – and is still involved in management of the school today. Times have changed and now Portuguese is the main language of instruction, although all pupils have English lessons. In 1978, the second unit opened in Recreio – at that time, a totally undiscovered and unspoilt part of Rio. In its country setting, it was the first ecological school in Rio. Its setting remains unrivalled. Although it follows a Brazilian curriculum, the school is still chosen by some expatriates, who want their children immersed in Portuguese from the beginning.
LYCÉE MOLIÈRE (French School)
Rua Pereira da Silva 728
Laranjeiras
22222-140
Rio de Janeiro
Tel: +55 21 2556-6296
Fax: +55 21 2205-9014
www.lyceemoliere.com.br
Pupils aged 3 – 18
682 pupils
With modern facilities in an old and historic part of the city, the Lycée offers a curriculum in line with the French National Education Ministry's recommendations, adapted for the Brazilian environment. Around 25% of pupils are French, while around another 40% are Franco-Brazilian, but the school is open to pupils of all nationalities. French is the language of instruction for most classes. English is taught from primary level.
ESCOLA ALEMÃ CORCOVADO (German School)
Rua São Clemente 388
Botafogo
22260-000
Rio de Janeiro
Tel: +55 21 2537-8811
Fax: +55 21 2537-9411
[email protected]
Pupils aged 3 – 18
1,200 pupils
Housed in a former American Ambassador's residence, in a old part of the city, the school has two streams – in one, a German curriculum is taught by German teachers (although educational requirements of Brazilian law are also fulfilled); and in the other, a Brazilian curriculum is followed, along with compulsory German lessons. Children can move from one branch to the other, providing their command of German/Portuguese is sufficient. Towards the end of their primary years, all children also learn English.
ESCOLA SUĺÇO-BRASILEIRA (Swiss School)
Rua Corrêa de Araújo 81
Barra da Tijuca
22611-060
Rio de Janeiro
Tel: +55 21 2493-0300
[email protected]
www.esb-rj.com.br
Pupils aged 2 – 18
376 pupils
Since 2007, the school has been based in modern premises in the suburb of Barra da Tijuca. From their first year of primary, through to the end of secondary schooling, pupils must choose whether they wish to learn in Portuguese and French or Portuguese and German. English – and other language options – are available later. Final exams leave pupils with the option of preparing for Brazilian higher education or Swiss university entrance.