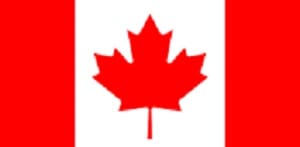 Do not even consider trying to find schools in Montreal without reading this. With the patience of Job, Melanie Himmer deciphered the incredibly complicated and obtuse Montreal system, and explains it here as clearly as is humanly possible.
Montréal boasts a wealth of more than 400 secondary schools, in addition to elementary and nursery schools, colleges and universities. Start searching for that perfect school and you could easily feel you are looking for a needle in a haystack.
English or French, private or public, coed or single sex, West Island or downtown and even then… are there any places? Before rushing to scan the academic results tables and accreditations, you need to be aware of various Québec idiosyncrasies. These narrow your options and will help lead you towards your best choice.
As do all the Canadian provinces, Québec has the exclusive right to make its own laws concerning education. The Ministère de l'Éducation, Loisir et Sport du Québec (MELS - The Ministry of Education, Leisure and Sport of Quebec) makes decisions affecting Montréal. (www.mels.gouv.qc.ca) The Québec education system is unique and will differ from that of your home country in several ways.
Although you may well be able to shop and dine in Montréal without uttering a word in French, for your children, there is no avoiding it. The official language of Québec is French. Learn to speak and write it, schoolchildren must and will. Depending on your child's age and attitude, this is not as an horrific a prospect as you might first imagine. After a couple months of absorbing the words of his teachers, play-mates, books and TV, you will be amazed at how quickly your child begins to understand and speak French.
Children pick up a foreign language much faster than adults, and schools all seem to agree that the earlier they start, the better. Obviously, if one parent has some knowledge of French, this will be a great help at the start. Soon your child will be chattering away en français and you will be the one reaching for the dictionary.
English schools are termed such because the students come predominantly from Anglophone families (who speak English as their mother tongue at home). These schools offer various levels of French immersion, particularly at the elementary level. The language programme offered is one of the first topics you should discuss when visiting a school.
Whereas a child entering at grade K or 1 may not need private tutoring, an older child may well need lessons outside the school to help catch up with his colleagues. Check if your school offers extra classes to new students and which subjects are taught in French. Some allow an initial grace period on marks in such subjects. Science is often taught in French at the elementary level and geography at the secondary level.
If coming to Montréal with young children, you might feel it's a great opportunity for them to attend a Francophone private school. Right from start they would be surrounded by children who come from a family that speaks French at home. Such a transition would be an admirable achievement by your child and has been known to happen, particularly when a family is moving to Québec for the long term.
General consensus though, is that the cultural, social and academic divides are strong enough that it would be too difficult for an Anglophone child, particularly coming short term, to fully integrate in a Francophone school. Schools themselves may well advise you that for your child's sake it could be better to look elsewhere. Francophone public schools, however, do accept non French speakers into "welcoming classes" and then slowly integrate them into the mainstream.
Allophones, families who speak as their mother tongue neither French nor English, once permanently here, recognise the absolute need to speak French. Many choose to place their children in French schools. However, according to their family background and eligibility, some would prefer for their children to attend an English school. Legislation often denies them, and many settlers from outside Québec, this choice.
Francophone families sometimes attend an English school at the elementary level to take the opportunity for a culture change and an early start to their child's English. They usually have to leave at the secondary level because they are not eligible to attend an English school (see more on eligibility below).
All students need to be able to pass a French exam at the end of their secondary studies to be able to progress to university education. Students entering from abroad at grades 10 or 11 may apply to the Ministry for a dérogation (special authorisation) to progress if they fail this exam. There is no evidence to suggest that one can avoid taking the test simply by being new here.
The issue of the language of instruction in Québec has been a major point of contention for decades and laws are constantly under review. In 1974, French became the official language of Québec. Under the Charter of the French Language, adopted 1977, French became the language of instruction in kindergarten classes, public elementary and secondary schools run by the school boards, as well as in private educational institutions declared to be in the public interest or accredited for purposes of subsidies.
Most private English schools take subsidies from the government at the secondary level. Access to an English school at this level, ie grades 7-11, is thus limited. If the school takes subsidies, a student born outside Canada wishing to attend English school in these grades has to prove he is eligible.
Students of families from Québec or Canada who wish to study in English also need to prove they are eligible through their personal circumstances or family ties to the English language. Details of eligibility are on the Ministry website. Click from the initial page in French to English, then go to the section on Instruction in English.
To attend an English school which takes government funding at the grade into which your child is going, your child must obtain a "certificate of eligibility." Bar Vanguard Québec School which receives subsidies at all grades, you are free to attend English private elementary school without a certificate. However, if your school of choice receives subsidies at the secondary level and you do not qualify for a certificate of eligibility, you will have to change schools.
Dependent children of parents working or studying in Québec temporarily should have no difficulty obtaining a certificate. Certificates are received from the Ministry but applied for by your school, not yourself directly or your company. Canadians temporarily coming from other provinces are unlikely to have difficulty, but this will depend on their familial English language ties*.
Problem arises if you become "landed" or wish to stay permanently in Québec. You very well may decide that you love it here; hundreds have. Companies also might wish to extend your stay. Do be warned that changing your status in Québec from temporary to permanent has serious implications regarding options concerning your child's education. One school admissions secretary warns parents "not to become landed until their children finish Grade 11. After that it doesn't matter what they do."
One possible solution would seem to be for English private schools to consider stopping taking government funding. Strong financial implications for the schools and parents alike means this is an unlikely last resort, more probably not an option at all. A handful of private English schools do not take subsidies. Parents should consider these, as all schools, on their individual merit and recognise they fill a niche for families whose children do not qualify to attend a school that takes subsidies. Since they are government funded, English public schools are simply not an option. (Note: QAIS boarding schools outside Montréal, the German school in Montréal, Kuper Academy, Kells Academy do not take grants at any level, so students do not require a certificate.)
The organisation of the schools varies somewhat from the rest of Canada and your home country. Children in Québec need to be age 5 by 30 September to start kindergarten (UK reception). Although K is not legally required, most children attend kindergarten. Many attend pre-school since the norm in Montréal is for both parents to work.
Parents of children coming from the British school system will note that children enter at a classroom grade below their current level of study. For example, if you are age 6 turning 7 you would be in Grade 2 in England, but Grade 1 in Montréal. Montréal schools will assess new entrants on their ability and generally students are placed with peers of the same age.
Occasionally, with strong parental pressure, children from a British school system may be moved up a year. Children who would not have already started school under Québec law, but wish to go into Grade 1, need to undergo psychological testing and obtain the Ministry's permission to achieve this dérogation.
Children must attend 11 years of school from age 6 (turning 7) to 16 (turning 17.) Elementary school is 6 years, Grades 1-6. Secondary school is 5 years. These years are either termed Secondary I-V or Grades 7 – 11. Cycle 1 of 3 years and cycle 2 of two years with optional subjects being added to the core subjects. Children take internal and some new mandatory provincial exams at certain grades to progress.
In grades 10 and 11, students take provincial exams which lead to a Secondary School Diploma (SSD). This diploma provides access to college, but not directly to university. Expats should be aware that obligatory core subjects include Canadian and Québécois history and French. Students entering Montreal at these grades should consider their own individual situation and language abilities, but regard these requirements generally as more challenging than prohibitive. Various vocational education programmes are offered by some schools in cycle two leading to a trade.
In Québec, students attend a general and vocational college known as a CEGEP (Collège d'enseignement général et professionel) for two years before, if they wish, applying to university. An expat student finishing school in Montréal who wishes to apply to university outside of Québec will either have to attend CEGEP for one year, join a Grade 12 programme (offered at Lower Canada College in Montréal and QAIS boarding schools) or attend a preparatory school abroad for one year.
The CEGEP Honours programmes are deemed quite demanding. Because of being relatively young, most Québec students wishing to go to university in the UK do in fact first complete their two years of study at CEGEP.
The English Montreal School Board is responsible for the English public schools in Montreal (www.emsb.qc.ca) and the Lester B. Pearson School Board for those on West Island (www.lbpsb.qc.ca). Each school offers differing levels of French programmes and assistance for children with learning disabilities. Some are historically more religiously orientated.
Beware that some English public schools may prefer Anglophone children, especially if they are older, not to enter the French immersion stream, which is often a separate entity running parallel to the English/French programme. More specialised public schools have entrance exams and charge nominal fees, so please check your target school for specifics and entrance exam dates. Competition is often high for these schools, which may focus on musically or scientifically gifted students.
Montréalers often place their children in local public elementary school and then send them to private secondary school. Parents like the idea that their children get to know their neighbours and gain a sense of community where they live. This trend seems to be dying out and people who choose the private system now try to start as early as possible, especially since the highest availability of places is at K or grade 7.
As in any country, this is a matter for personal choice and circumstances. There are good schools in both sectors. Expats comment that resources in the public sector are lacking when compared to the private and "even when a school is academically OK, the environment is sometimes not good."
Parents advise newcomers to look at the current parental involvement of a school and find out where students come from. The ongoing closures of English public schools and recent demerging of towns has altered the barriers and the standards achieved by schools varies from region to region. Depending on the school, residence is not necessarily a rite of passage to a local public school. Parents feel the large class sizes affect staffs' ability and opportunity to customise towards individuals. The rote style of teaching and older text books are quoted as disincentives.
Once you have decided which French programme would best suit your child and which schools he is eligible to attend, you need to investigate the likely availability of places. Most schools have specific entry dates and exams. Competition for the best schools, public and private, is intensely stiff. Montréalers face similar competition to expats, but normally have the ability to make deadlines, which is not always the case for families arriving from abroad. Check schools' individual websites for open house and examination dates.
Schools advise that children take entrance exams as early as possible, the very first sitting if there is a choice of dates, and apply to a number of schools for maximum exposure to those that you would consider your child attending if offered a place. Location can play a role in your final decision of schools, but you are most likely to want to assured of a place at a school before signing any housing leases.
Students living on the West Island have complained that if they go to school in Westmount it is more difficult for them to see their friends after school or link up for projects. No doubt the reverse situation also occurs, though Westmount does contain a fair wack of Montreal's top private schools.
Once places are allocated some schools close their admissions books for that grade. Others may keep waiting lists, which may be ranked. Time and patience are not normally the determining factors; latecomers who take the entrance tests to get onto a wait list may well be ranked higher due to better test and interview results. If your child fails to get a place one year, you may be given the opportunity to reactivate your file and remain on the waiting list for the following grade. Your child will have to re-sit exams, but you will not make an additional payment.
Secondary schools in Montreal have recently begun to be ranked by government and private agencies. The Fraser Institute, a private think tank, together with the Montreal Economic Institute annually issues a "Report Card" on Québec's secondary schools www.fraserinstitute.ca. Find the section on report cards, then the entry for Quebec and scroll down to the table of contents. The table of rankings are only available in French, but thankfully there is an English section containing introduction, key and other indicators of school performances and how to read the tables.
One is strongly advised to at least glance over this before attempting to decipher the tables. Alternative tables are on the Ministry's website www.mels.gouv.qc.ca under "electronic archives". Pull up the English version of the website and click on the latest available results of the "June Uniform Ministry Examinations by the School Board and Private School and Graduation Rates by School Board." See Table 3 under list of contents.
While such tables can act as a useful guide in determining the likely academic standing of a school, no such ranking is perfect: a school can fall some thirty odd places in one year simply because one child failed an exam in one subject. There are various legitimate tricks of the trade adopted by some schools to help students' individual results which can throw these rankings off balance.
When visiting a school, you might ask their policy on children retaking exams or how many of their students have sat exams a second time round. If you are skilled enough to find the right column and table, the Fraser report does give a ranking over five years which is a better guideline towards a strong school than looking just at this year's results.
Some Montreal English private elementary and secondary schools have joined together to form the Québec Association of Independent Schools (QAIS www.qais.qc.ca) a non-profit organization with its own principals of good practice, and a mission to promote collaboration and advocate English language education on behalf of its member schools.
As regards ranking, the QAIS is opposed, and feels, not unlike the Good Schools Guide International, that "the 'best' school whether it is public or independent is the school that uniquely meets the needs of each particular child." To enter some of the QAIS schools at Grade 7 a student will need to sit the recently introduced QAIS Common Entrance Exam (www.ssat.org/quebec)
Some schools are also members of The Canadian Association of Independent Schools (CAIS www.cais.ca) and/or The National Association of Independent Schools (NAIS www.nais.org) which has some 1,200 members in the US and abroad.
Montreal is a big city and therefore there are obvious things, as in all cities worldwide, you should be on the watch for. Drugs are certainly available in many schools. The top schools tend not to have too big a problem with this, but every so often students are asked to leave for handling or taking drugs. Bullying likewise can occasionally rear its ugly head. Ritalin seems to be more openly used and discussed than elsewhere.
Montreal has the second largest Jewish population in Northern America outside of New York. There are a number of Jewish schools which vary in their level of orthodoxy. A highly recommended initial contact is Ms Barbara Victor, Clinical Director, Agence Ometz. Her telephone number is 1 514 342 0000 and website www.ometz.ca. Various nationality-based schools operate, such as Greek schools, and sometimes offer Saturday morning classes in a family's mother tongue.
All in all, competition is stiff to get into the "best" schools – but far from impossible. Certain grades, particularly at these schools, are recognised as being "tough years" and the academic standards expected are gruelling. However, these institutions are also highly professional and will work with a student and parents to gain the best all-round educational experience for the child.
If you cannot obtain a place in your first choice of school or for some reason cannot gain a certificate of eligibility, do not despair. Browse through the Good Schools Guide International Montreal school list ("Schools Considered by Expats) and you will see that Montreal offers a tremendous range of schools to suit all students' abilities, specialities and budgets. If in doubt, keep looking. You cannot fail but to come up trumps.
* "Familial English Language Ties"- If this phrase sounds cryptic or unhelpful, our sincerest apologies. This is the best we could come up with to summarize the overall category as described under the mystic Quebecois Certificate of Eligibility.
Here it is in full for those who love reading rules for the sheer joy of it:
Certificate of Eligibility
A certificate of eligibility is generally delivered to children:
who did most of their elementary or secondary studies in English in Canada; or
whose brother or sister did most of his or her elementary studies in English in Canada; or
whose father or mother did most of his or her elementary studies in English in Canada; or
whose father or mother attended school in Québec after August 26, 1977 and could have been declared eligible for instruction in English at that time.
In the first two cases, the father or mother of the child must be a Canadian citizen. In the third case the father or mother must be a Canadian citizen, unless he or she did his or her studies in Québec.
The certificate of eligibility for instruction in English is permanent. In other words, there is no time limit after which it expires.
Children who are declared eligible for instruction in English under section 73, 76 or 86.1 may pursue their studies in French and still transfer their right to receive instruction in English to their children.
When a child is declared eligible for instruction in English, his or her brothers and sisters may also be declared eligible.