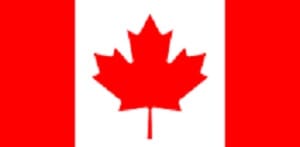 Schooling – surely the one topic that most concerns all parents everywhere? For expatriates this concern usually intensifies when there is talk of a new assignment on the horizon. Often it's made worse by the fact that your company is expecting you to move fast as well. If you have children that are at either end of the educational spectrum, then trepidation sets in as you wonder if the educational system and available schools in your new country will provide the support required in an appropriate timeframe.
The good news is that the education system in Calgary is good and Alberta public (state) schools are consistently ranked top in Canada by independent education analysts. As with everywhere, there are excellent, good and poor schools. But in general, the public system is well regarded and the access to any necessary extra learning support is, if my experience is normal, very easy and straightforward and incredibly refreshing if you've experienced the UK system. Although there are some private schools in Calgary, almost all Calgarian children attend a public school.
To attend school in Calgary, your child will need a student visa. This is obtained by taking your own visa documentation to the Harry Hays (Federal) Building (220 4th Avenue SE) and the relevant School Board. It is a time consuming process (easily half a day going from one office to another) but not a problem.
Canada has two official languages, English and French, each with equal status and equal rights and privileges, which means the federal constitution gives English and French minorities the right to publicly funded education in their own language at the primary and secondary levels 'where numbers of children warrant it'. In Calgary, where the official language is English, this means there is a French Immersion option available at some schools (see www.cbe.ab.ca/programs/languages/french1.asp). Although public schools are not selective, it is interesting to debate whether the children who are entered into French Immersion are actually a 'self selective' intellectually stronger group. It is doubtful -except where French is spoken at home - that parents would choose to place the extra demands of a second language to this extent on a less able child. By the way, a second language (usually French) is a standard part of the Alberta curriculum.
In Calgary, there is the choice of public (state) or private schools or, if you wish, you can home school. All schools – private, public and home schooling - have to follow the same Alberta curriculum (www.edc.gov.ab.ca/parents/handbooks). The key website for everything you want to know about the education available is www.education.gov.ab.ca.
In Alberta, a child is legally required to attend school from ages 6 (on 1st September) to 16. Different school boards may have different rules on top of this: for example, in Calgary, entry into Grade 1 is allowed at the start of the academic year if the child is aged 6 by 1st March the following year.
Graduating from the grade you are in is a prerequisite for entering the next grade. If you fail to graduate then you have to attend summer school and re-sit the tests. If they are still not passed, then it is likely your child will repeat the year again. In practice, this doesn't really take effect until High School.
The school year is from the beginning of September through to the end of June. There are formal Christmas and Easter breaks of 2 weeks each plus normal Bank Holidays as well as some teacher professional development days when the schools are closed. These dates are determined by the relevant school board and don't always coincide with each other.
Normally a child attends the designated community school in the local neighbourhood. ie. it is determined by where you live. The only exceptions to this are if they have places on 'exceptional' programmes eg. French Immersion, GATE, Fine Arts, Deaf and Hard of Hearing or International Baccalaureate (more on these later). Schools are arranged as follows:
Kindergarten: Age 4 to 5. Currently four to five halfdays a week. Pre-reading and pre-maths skills are covered. Formal education starts in grade 1.
Elementary School: Age 6 to 11, Grades 1-6. Most elementary schools have kindergarten to grade 6 in the same building.
Junior High: Age 12 to 15. Grades 7-9.
Senior High: Age 15 to 18. Grades 10-12.
Sometimes there is a Middle School for Grades 5-8 with a High School for Grades 9-12
Transportation
Dedicated subsidised school buses (those yellow American style ones) are provided by the school boards if you live greater than 2.6km away from the school and most children use the service. Although wearing seatbelts is mandatory in cars, I have not come across any school buses that have them fitted for the children. Bus passes are purchased annually. However, if your child attends an 'exceptional' programme at a school other than their designated community school. then he will have to make his own way to school (ie walk, public transport, parent lift).
Lunch
Children who are bussed in have to stay at school for lunch unless the parent comes to take them home. Elementary children must bring lunch from home to eat in supervised lunchrooms (usually classrooms taken over for the lunch period) as elementary schools have no cafeteria. Neither do they have facilities for heating up food from home as this is seen as a safety risk - young children spilling hot food on themselves or someone else, over-enthusiastic heating resulting in a burn etc.
This attitude towards removing potentially harmful situations that could result in injury and lawsuits is very typical in North America. For this reason schools, and therefore student packed ('bagged') lunches, have to be nut free. In middle, junior and senior high schools, there are cafeterias as well as microwaves for heating up food brought from home. Don't expect too much from the cafeteria. Although lunches are subsidized, they don't tend to be too healthy (pizza, hot-dogs, burgers, sandwiches) although this is changing and you do have soup and salads on the limited menu.
Parent Volunteers
Most elementary and middle schools use volunteers (ie mothers) in the classroom to read with a small group of children, to help on field trips or with odd jobs like decorating the classroom on special occasions. Furthermore, schools need volunteers in the library, to help children with computers, for street crossing patrol-duty and more so there is no excuse for not getting involved if you want to. In fact, volunteering is a cornerstone of Canadian culture.
Public (state) school boards in Calgary
There are two separate school systems governing the Public Schools within the Calgary city boundary: the Calgary Board of Education www.cbe.ab.ca (CBE) and the Calgary Catholic School District (CCSD) www.cssd.ab.ca. In addition if you are living on the outskirts of Calgary (eg Springbank, Elbow Valley, Cochrane, Bragg Creek etc) there is the Rocky View School Division www.rockyview.ab.ca
In order to have a child enrolled in a Catholic school, the child and at least one of the parents must have been baptised in the catholic faith and be able to prove it. Occasionally, if there is space in the school, a non-Catholic family may be able to get their child a place, but they will have to re-apply each year as their spot is not guaranteed. In the case of high school students, both parents have to be baptised. This is due not to due to doctrinal rigidity but to very limited space at the high school level. Except for religious instruction, the Catholic schools teach essentially the same subjects in the same way as the CBE public schools do.
If you end up purchasing a property in Calgary, you must direct the education portion of the annual property tax to the school board you are utilising. If you opt to put your child into a private school, you cannot opt out, but can still choose whichever board you prefer. Families with no children also have this tax levied on them.
Besides mainstream public education...
In all school systems, in addition to the standard Alberta programme, there are: French Immersion, Fine Arts and International Baccalaureate (IB, both in English and French) programmes. There are also programmes for gifted and talented children (GATE) as well as dedicated programmes for deaf, blind or physically and mentally challenged children. Spanish immersion is on offer in the Catholic school system. The CBE also runs a full time dedicated French School for those children who have a native French speaking parent.
In order to go to GATE, children have to be tested by a registered clinical psychologist in Calgary who is recognised by the school board. Testing is rigorous and it is advised to contact the school directly to make arrangements for the appropriate paperwork to be prepared and testing to be administered.
Fine Arts and IB placements are only available after schoolwork and records have been reviewed by the appropriate department at the school board offices. At time of writing, the IB is only offered at Grade 11 and 12 and at five CBE public high schools (Western Canada, Sir Winston Churchill, John G. Diffenbacker, Lester B Pearson and Henry Wise Wood).
Western Canada High School is the only one that offers the programme in either English or French. In the CCSD, the schools offering IB are Bishop O'Byrne, Notre Dame, Father Lacombe and St Mary's (which also offers extended French). Competition for IB places is fierce.
Children who do not speak English at home will be referred to as ESL students (English as a Second Language) and there will be an itinerant additional teacher who will give those students extra help if needed. Again they will need to registered and assessed as an ESL student.
Special Needs Services
All special needs services in the public sector are provided by the Calgary Regional Health Authority (CRHA). The CRHA run all the hospitals and public health clinics in town and employs all the therapists.
They are accessed for preschoolers through the Alberta Children's Hospital (ACH), who have a wonderful range of resources. To initiate services for your child, you must have a referral from your family doctor, here in Calgary, so it is imperative that you get in touch with a GP as soon as you arrive. To facilitate things bring all your records with you. This may seem daunting, but you will find it goes very smoothly and it is the only way to get services started. You might want to write to ACH in advance to give them a 'heads up' that you are coming and provide some details about your child's needs so that they know what to expect.
If your child is in school, these same services are still provided by CRHA-employed clinicians who work out of the community-located public health clinics. They will either see your child at the clinic on a regular appointment schedule or at school (if they are assigned to a group of schools). The school, on your behalf and with your support, will initiate the referral and, if possible, will work with the clinician to schedule appointments during non-academic classes. This may not be possible if you have to travel to the clinic.
For children with learning disabilities (CBE term, not mine) there are various options ranging from in-school support to specialised schools and programmes. If your child already receives support at his or her current school, just bring over an up-to-date education psychologists report, teacher reports etc and you should have no problem getting him registered as a Code 54 student (ie equivalent of getting a Statement of Special Educational Needs in UK) which then allows him access to all the learning support he needs. Then each child will have an Individualized Program Plan (IPP) developed for him. The IPP is a working document and record of student progress and similar to the individual education plan (IEP) used in the UK.
Private Schools
There is not a history of private schooling in Calgary – in fact, it is quite unusual. Most were set up around 1990 when the law was altered to allow it to be possible. The majority of private schools have been set up for specific philosophies and reasons eg. religious, ethnic, specialised educational regimes (eg Montessori, Steiner) or special needs (dyslexia, autism, etc). They also tend to be relatively small and although we all like small class sizes, you can go too small and if this is coupled with the school also being small, you may miss out on the opportunities and resources a larger school can offer. For example, one particular one we visited had only 30 students ranging from grade 1 – 9 in the whole school.
If you are looking for a UK style public school with lots of sport/art/music/extra curriculum activities in addition to the core curriculum, you may be disappointed. The only one that comes close is Strathcona-Tweedsmuir (my husband did visit this school and liked it) which is selective ie strong academic. We also found the differences between private and public schools are not as great as they are in the UK.
Private school fees are much lower than the UK (about 25-50% lower, do remember that local salaries are lower too) and there are only day schools available. Also, unlike public schools, the majority of private schools have a school uniform. Although there are plenty of others, the main 'mainstream' private schools are:
Calgary French School. K-G12. www.cfis.com/home/index.php
Calgary Christian School. K-G12. www.calgarychristianschool.com
Calgary Montessori School. PreK-G6. 403-252-3282
Christopher Robin School. Age3-9. 403-252-6063
Clear Water Academy. PreK-G9. www.clearwateracademy.com
Early Discoveries Nursery School. www.earlydiscoveries.ca
Heritage Christian Academy. K-G12. www.heritagechristianacademy.com
Lycee Louis Pasteur. PreK-G9. 403-243-5420
Rundle College. PreK-G12. www.rundle.ab.ca
Strathcona-Tweedsmuir. G1-12. www.sts.ab.ca
Waldorf School. 403-287-1868
However, never presume this is the complete and total list; if you find more you'd like to recommend to us, by all means please contact us.