Public schools and Finding a House Near Them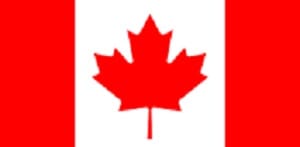 If you plan to use the public system, and most people do, then the CBE or CCSD (Calgary Board of Education www.cbe.ab.ca (CBE) and the Calgary Catholic School District (CCSD) www.cssd.ab.ca) will assign your child to a designated community school according to where you live. It is possible for your child to attend a public school other than the designated community school but it is very difficult to arrange an 'out of area transfer' (see below). The only exceptions are if your child has a place in a special programme (IB, GATE etc).
Finding a school may not be as simple as the process suggests. With luck on your side you do your research, find the perfect school and a fantastic home in it's catchment area at a price you can afford and which is available just when your container is due to arrive all within a couple of weeks before the start of the new school year.
That's the theory; in practice, of course, it's nothing like that. Whether buying or renting, the housing market is quite tight at the moment for family homes. Therefore, finding a house and one you like, unfortunately, are likely to be the major determining factors on your school options – at least with the public schools and to a lesser extent private schools.
Also, even though your new house is in the catchment area of your preferred school there is no guarantee of entry if the school is full. This might mean siblings will be separated or bussed for long distances. Also do not presume the closest school is the designated community school, even though this seems the most logical. Catchment areas do change (eg our local school recently 'shrank' its catchment area to reduce class sizes in keeping with government initiative), so please check for yourselves rather than relying on realtors etc.
Contacting the CBE (or their website www.cbe.ab.ca/parents) to find out or confirm which school your child will be assigned to before you commit to renting or buying a house is prudent. Better still, inquire directly at your preferred school. Be aware that receiving different answers to the same inquiry is not unusual when you deal with CBE especially during the summer months when inexperienced employees or summer hires might be answering the telephone. Do not presume anything to be correct. Double check all the answers you receive.
Rental properties have a reasonably fast turnaround so, although we did much background research on the web and talked to all our preferred schools before we left, it wasn't until my husband arrived in Calgary that any real progress could be made. Which was both frustrating and worrying! If you are being transferred during the summer break (July & August) this just doubles the frustration as all schools are closed and although the CBE will remain open, they cannot register your child in a school. You simply have to wait until three days before the scheduled first day of school. Tip: marking up your preferred schools on a Calgary street map prior to your arrival in Calgary is simple but surprisingly useful whilst the house hunting.
Is it a good school?
Aside from The Good Schools Guide International, other sources that will be useful in your decision making are:
The Fraser Institute www.fraserinstitute.ca is an independent research and educational organization with offices in Vancouver, Calgary and Toronto whose mission is to measure, study, and communicate the impact of competitive markets and government intervention on the welfare of individuals. Specifically, in the context of education, it independently rates and ranks Canada's schools. The Report Cards on Alberta Schools (one for Elementary, another for High schools) are weighty documents which require careful reading of the introductory chapters to fully understand the individual report cards. Unfortunately it can't be interrogated electronically so you have to trawl through the pdf document to find all the schools relevant to you.
Provincial Achievement Tests are taken at grade 3, 6, 9 and 12. The results of these tests at a school level are made available to the public via the relevant school board ie go to the CBE or CCSD websites.
Visit the school and quiz the Principal and prospective grade and support (if necessary) teachers. Actually, it's not common practice here as everyone 'just goes to the local school', but don't let that stop you.
Do not be shy about talking to (future) neighbours and their children. Most people loved to be asked their opinion. Just make sure you get a few views.
Registering with CBE and school
As soon as you know your permanent address in Calgary (not a temporary address), contact the CBE or CCSD to register your child in the system and start the process. The CBE deals daily with immigrant children and even has a separate department (Riverside Reception Centre) specifically for newcomers to Canada, so there is some knowledge about different educational systems. Though to be fair, most newcomers are coming here as permanent residents rather than on short term assignments, so the centre is focused on providing a good service for a smooth transition into the system rather than handling parental considerations of moving out of it.
Do make sure you quiz them as to what you should bring to the appointment (passports, birth certificates, recent report cards, educational psychologists reports etc). Bringing as much information from your child's last school as possible will ease the process. The CBE will copy and file the recent school results and register your child in the system. The CBE will also place your child in a school grade based on calendar age and will not take previous grade-level and/or results into consideration. Although not encouraged, if you do feel there is a strong argument for your child to be put in a grade above or below, I suggest you take it up with the school where maturity, physical size as well as academic achievement will be taken into account.
English as A Second Language
If English is not your native or first language, the CBE will also assess your child's English proficiency with an English as a Second Language Test (ESL). At an elementary level, the test contains (simple) questions like the name of colours, numbers, etc. Also students are asked to write a little piece about themselves in English as well as in their first native language. A resource teacher will review the test and a level of ESL proficiency will be recorded. The level is on a scale of 0-5, with 5 being the lowest level of assistance required. It is used by the school to determine ESL programming and budgeting. The ESL test cannot be 'failed' or 'passed' as it is an assessment of how much ESL support the child will require. Fear not, your child can never be refused a place at a school based on the ESL test. If you feel other assessments are necessary, spare yourself the trouble of discussing it with the CBE, but request these at the school.
Once this is done,you'll receive all the information on your designated school (the forms you have to fill in, the results of the ESL test, report cards, copy of passport, study permit, etc). You will then need to register your child at the designated school yourself.
Choosing a different public school other than the designated community school
Choice is the byword for education in Alberta and so you are free to choose a different school other then designated one, although if you do you forgo the right for school bus transportation. If you make this decision, check the relevant school board website to confirm the specific process. It's likely to be as follows:
Request an appointment with the principal of your preferred school as it is only the principal who has the authority to accept your child.
When you visit the principal, explain clearly and persuasively why you prefer your child to be at that school. Remember to take all relevant school reports etc.
Once accepted, request a 'withdrawal form' from the CBE or CCSD to withdraw your child from his/her designated school.
Once you receive the withdrawal form, you have to obtain the approval (signature) of the principal of the designated school for your child's removal. This is likely to be via an appointment where you will need to explain your decision. My advice would be to not to dwell unduly (even if these are the key reasons) on such things as poor reputation, disappointing exam results or any other reasons principals don't like to hear. Practical reasons like separation of siblings or distance to school should make the process easier.
Once you receive his/her signature you can return to your preferred school to formally register your child. Ideally, this can all be achieved and arranged before the first day of school.
Observations
Most Canadians have the view that elementary and middle school children from the UK education system are ahead of Canadian children academically. I would tend to agree, particularly when compared to privately educated children. This stems, not from poor teaching, but rather that UK children start school younger, often have attended preschool from age 3 or 4 and in middle school focus on single subjects much more. Also, Canadians appear to have a more relaxed attitude to school. Interestingly, I coached a Grade 9 girl in Maths who is being home schooled this year and the curriculum level is the same as in the UK state schools, perhaps a little higher.
I also noticed that Canadian parents appear to have no qualms about taking their children out of school whenever they want (eg a good powder day on the ski hill) and there don't t seem to be the same laws or courtesies covering absences as in UK. Also at elementary age, parents often go in and out of the classroom a lot.
By having an up-to-date education psychologist report for your child, you will probably find he will get the additional support he needs from day one. It is worth pointing out that this might be a far greater amount of support and 'holistic' understanding than my experience of UK state schools and to be fair the 'average' English prep school.
In one case, the school decoupled the child's literacy problems from the rest of the subjects so he could see for himself that he was good at science, for example, and not have it overshadowed by his inability to read or write. For instance he would have a reader and/or scribe for tests and key pieces of work allowing him to get full marks because he knew the subject rather than the poor marks he could have achieved if left to struggle on his own. He had specific 1 on 1 and group lessons covering reading, organisational and coping strategies etc every day in addition to having the support of a classroom assistant as well as the teacher. He did, however, have to give up French in order to have access to this support because of timetabling constraints.
The style of teaching is much more project and practical based than 'by reading or by rote' which suited various children son tremendously well. There are drawbacks such as suddenly being told on the way to school that your child should be bringing in X, Y & Z materials today. Also, the project can easily become the parents', either unconsciously or deliberately. Fortunately my son's Grade 4 teacher would say "your parents have already done Grade 4, now it's your turn" or, even better, his Grade 5 teacher: "I only do projects in class time as I'm tired of marking parents work".
The school days are typically 08:30-15:00 Monday to Friday, with some schools finishing earlier on a Friday (Rocky View School Board finishes at 13:40). Homework can be a little haphazard, as it isn't often timetabled in as is the case in the UK (eg Maths and Geography on Mondays, English and Science on Tuesdays etc).
Sports
Sports are not really catered for in school until High School. That said, there is a raft of sports and out of school activities available within each community. They can seem (well, it did to me) to be very intensive partly because, particularly for summer outdoor sports (eg Canadian football, soccer, baseball, softball, rugby etc), there are short playing seasons because of the weather. So besides having 2-3 practices/matches a week, they are often rearranged at very short notice. Partly, because Calgarians are serious about their sport. Partly, because each sport assumes you're only doing that one.
If you have more than one child it can easily become a chore or organisational nightmare in itself. Not that it shouldn't be done; just make sure you know what you are committing to before you sign up. Do you really want to be at the ice rink for hockey practice at 6:00am every Saturday throughout the winter? A knock-on effect is that it can make it awkward to arrange playdates, as everyone has a very busy schedule in the first place.
Weather
Do take time to make yourself and your children aware of how to dress and behave in very cold weather. Temperatures during the winter are often -12C and below. Whilst-12C in our dry climate coupled with very sunny days is very pleasant, one has to be very aware when the temperature falls to -20C and below. There is a danger of frostbite and, if not dressed appropriately, you can deteriorate quickly if you are outside. In a school environment always dress/send your child to school with enough clothes for the coldest days. Weather changes can be very rapid – a 20C change (up or down) in a few hours is not unusual – and, if they are traveling by school bus, they must be prepared for unforeseen circumstances (eg. a breakdown) where the bus may be unable to be heated.
Schools will usually close for the day if the weather is particularly bad. Each school has its own method of letting you know when this is happening. In addition, the local radio and weather website will also have a list posted. Because of the need to be dressed for the weather, schools often request students to keep a pair of shoes/runners permanently in school for indoor use only.
Although they have no school uniforms, there are plenty of 'Back to School' sales campaigns in the shops throughout the summer - only this time it's for school supplies which the student has to provide. A detailed list is usually issued at the end or beginning of a school year. This includes such things as pens (writing, colour, felt tips), reams of paper (lined, unlined), exercise books, duotangs ('folders', often colours are specified for each subject), art supplies, even boxes of tissues. If you're lucky, you'll just be charged this as an extra line item as part of the incidental fees charged by each school, otherwise you'll just have to join the melee. By the way, if you make any charitable donations to the school or anywhere else, get a tax receipt as it can be set against your personal taxes at the end of the year.
My personal choice
Lastly, I thought I'd better put my own cards on the table. We have 2 boys (aged 14 and 12 at writing) who both currently attend private boarding school in the UK although the youngest did attend the local public (state) elementary and middle school for 2 years (Grade 4 & 5) in Calgary. Why this choice?
We knew we were likely to return to the UK at the end of our assignment. We also knew that it was incredibly unlikely we could get a place at our UK state school of choice and, perhaps, even private school unless they entered at the 'normal' starting year. In addition, the timings of our assignment would mean our eldest would be returning part way through his GCSE syllabus, which is not a good idea if it can be avoided.
So, although we did think about Calgary schools for our eldest, it soon became obvious that a UK boarding school was the best option. There are no schools, to our knowledge, that do the Common Entrance (CE) curriculum in Calgary: a set of exams needed for UK public school entry at 13 or the GCSE syllabus). We were also keen to keep disruptions to their senior education down to a minimum. By having them at boarding school, they are settled until they leave at 18, regardless of where we live.
The downside to this decision is how to build a social life here in Calgary during the holidays (they come back for all of them, some 20+ weeks a year), although that having been said, we have been successful. Key to it was becoming a member of a ski race club and, although I did try to get our sporty son involved in other sports, timings proved difficult as most sports in Calgary are arranged for the Alberta school terms. Then again, there are lots of day and week long summer camps for all age groups covering a vast array of activities and interests, not just sports.
Our youngest we felt was too young and in need of our support educationally to board initially. Though the thought of changing schools again – we'd only moved him out of the UK state system less than 2 years before because of a lack of learning support – or finding a suitable one filled me with dread. You'll be glad to know that his time here was excellent, the school system suited him and we had no problem getting him all the additional support he needed from day one - such a change from the UK state system. He also started attending a UK boarding school from the start of Y7 for the same reasons as his brother.
We were very thorough and went about looking for our youngest son's (and initially for our eldest as well) school based on first principles ie we took the list of all schools (private and public) available; categorised; researched; shortlisted and visited them before we made up our minds.
Obviously we had some specific educational requirements to address but these were not out of the realms of what you should normally expect from a school. Because of our experience in the UK, we were open to both private and public schools, in fact we leant towards private. The private school most suitable for my youngest son did not have a place available, which caused a good deal of angst at the time. Also, there were literally only 2-3 houses available to rent at the time that met our requirements. Luckily we found a house that was only a few minutes down the road from excellent public schools.
It helped that we were prepared (preferred) to live outside of the city boundaries and could afford an acreage in an middle class area. Then again, I am now writing with the benefit of experience and hindsight and have to admit that I was not at all confident the school would have the right resources available for him. I had had too much negative experience of the UK state system. Fortunately, in this respect, I was proven wrong, although keeping 'on his case' helped.
Saying all this, we are unusual. Most expatriates appear to have their children educated in Calgary and in the public (state) system. Then again, there aren't that many expatriates in Calgary on temporary assignments, although this may be changing. The majority - from all around the world - are making the move to Canada permanently and do not have to consider the impact of only being in a school system for 2-4 years.
Finally, a word of warning: if you do have children at boarding school, don't be surprised about the reaction you'll get from Canadians. It really is very unusual, and you'll be asked loads of questions by parents who can't understand how you can send your child away. Remember, "boarding school"in Canada is usually reserved for your most delinquent child who has exhausted all other forms of education; knowing this may help you understand this reaction.