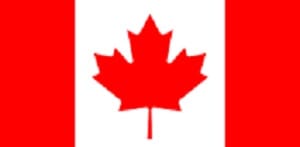 It's hard to imagine a more complete and succinct guide to setting up household in healthy, booming - but "bear-aware"- Calgary, all ferreted out by expert expat Julie Nock.
"What do you like about living in Calgary?"
"'The climate,' I invariably answer. I must admit this is usually met by stunned looks. So I add, 'Blue skies and sunshine the majority of the time and because it's so dry even when it's -15C, it doesn't feel like it'."
Yes, Calgary can and does get very cold, -35C plus wind chill is not that unusual and winter can last 6 months, but the great thing is Calgary enjoys the most days of sunshine per year of any major Canadian city. We also have very little rain. I think it was 6 months before I saw any. Precipitation here often means snow and, while this may sound a little pedantic, when this is added to some of the most magnificent mountains in the world, the Rockies, it makes for a winter sports enthusiasts paradise. The ski hills of Banff and Lake Louise are all within 1½ - 2 hours drive and for those who need their fix closer to home or after work there is Canada Olympic Park (COP), 10 minutes from downtown, made famous by 'Eddie the Eagle' and the Jamaican Bobsleigh team during the 1988 Winter Olympics.
For those of you less enamored by the thought of snow, we have the Calgary Advantage - great Chinooks (Native American for 'snow eater') - warm winds that in the winter can make a foot of snow vanish in a day. As we're in the rain shadow of the Rockies this means we rarely have snow on the ground for more than a couple of days at a time and then not that often. We also have 'Level 15', a 16km walkway system approximately 15 feet above street level that connects the majority of the buildings in the Calgary downtown core. This provides protection from the elements and allows pedestrians to travel from building to building, block to block often without having to walk outside.
Although the British may have cornered the market in talking about the weather, Calgarians definitely have the better stories – it's not unusual for a 20C degree change in temperature, up or down, in a matter of a day. Summers? Usually hot, sunny and dry. There are downsides to a very dry atmosphere: dry skin (eczema suffers be warned); static shocks (you learn to earth yourself before kissing your partner); flat hair and a total inability to grow anything other than grass, a few shrubs, conifers and beech trees. Rain when we have some tends to come during May, June & July.
Canadians are immensely proud of their country. Many are only first or second generation and most have come to Canada, and particularly Western Canada, to make a new life and perhaps escape persecution. People have made a conscious decision to be here and that makes a difference.
Economically, Calgary and the rest of Alberta are booming. Unlike the majority of other provinces, Alberta has no Provincial Sales Tax (PST), thanks to that great little earner, the Alberta oil sands. There is a frontier spirit here which says anything is possible, and livings and futures are to be made. There are jobs to be had if you want them (spousal work permits are easy to get; youngsters can get all the holiday work they want). The flip side is that house prices are soaring and finding tradesmen can be a problem.
Calgary has approximately 1 million people and although it is a city, it feels and behaves more like a town. Native Calgarians bemoan the traffic. Londoners ask 'what traffic?' If you choose to live in Kensington (the one in Calgary), you could walk to the office. Even the outskirts are rarely more than 30 minutes drive from downtown.
With over 8,000 hectares of park land and open space within Calgary's city limits you're always close to parks, children's play areas, free tennis courts, baseball grounds etc, all of which are thoughtfully provided with portaloos during the summer months that, remarkably, remain unvandalised and clean. It's an easy place to live. Incredibly family orientated. A city brimming with sports programmes, after school activities, summer camps and a work ethic of starting early but finishing early particularly on a Friday.
OK, Calgary can be a little redneck but who doesn't relish the idea of dressing up as a cowboy? During Calgary Stampede, an annual 10 day extravaganza of rodeo & chuckwagon racing in July it's almost compulsory to be dressed in jeans, rhinestone belt and cowboy hat (white for Calgary, black in Edmonton) eating more Stampede breakfasts (free all round town) than is really good for you. But enter the spirit and you'll soon be shouting 'YeeHaa!' with the best of them.
Housing
Most people choose to live in Calgary itself where housing and business sectors are tightly linked and there is access to the C train and municipal facilities. Here, the communities (housing estates) are designed with families in mind, with road layouts that restrict through-traffic - making it safe for children.
When I arrived in Calgary, I was surprised about how densely packed the new housing is: think Milton Keynes and you wouldn't be far wrong, except the average size house here is far larger than we're used to in the UK. Apparently, it's to minimise the infrastructure costs. Some of the more established neighbourhoods are not as dense and have larger backyards (gardens) and more trees, though the trend is to knock down older properties and build much larger ones in their place. Calgarians value their interior square footage rather than their backyards, which can be tiny, though given the length of the winter this is perhaps not that surprising. A saving grace is that most homes – if not all – come with decks.
If you want larger plots then look to acreages (1 – 3 acre plots) on the outskirts of Calgary. It can look a little like 'teletubby' land as there are no obvious boundaries and properties flow into each other, but altogether it does make a very pleasing environment and is easy on the eye. If you choose to live on the west side of Calgary then spectacular views of the Rocky Mountains will not be unusual, in fact they are unavoidable.
Calgary is booming and consequently the housing market is tight. House prices have doubled in the past couple of years and rental prices are not far behind. It's not that there is any shortage of land – quite the contrary: it's the shortage of labour combined with the huge number of people coming to Calgary that is fueling this.
Fortunately, the Alberta tenancy law was changed in 2007 so that landlords are limited to one rent increase per year. Houses are being built daily but it's not unusual for it to take 12 – 18 months from the time you commit until the day it's ready for you to move in. Also, for those accustomed to a 'bricks & mortar' approach to building, buying a house that appears to built from chipboard takes some getting used to. Don't get me wrong, the finishes are great: smart kitchens with granite tops, large bedrooms with ensuites, etc are the norm, quite luxurious in fact.
So, getting the right house, either to rent or buy, can be tricky. On the positive side, houses are invariably larger than traditional UK homes and are likely to be less than 10 years old, so good heating (and maybe air conditioning), modcons, good decoration is the norm. They all have basements, though not necessarily finished; some of which are 'walk out' ie have exterior access and/or windows. Houses are advertised by the square foot eg 3000 sq. feet and this measurement doesn't usually include the basement (but do check).
Where you live, or look to live, is going to be primarily determined by which school you wish your children to attend as catchment areas are the key determinant for public (state) schools. Not quite so important for private schools but, still, it is handy to be within the school bus route or an easy daily commute.
Aside from that, have a think about what is important to you and what you're likely to be doing here. We were keen skiers before we came to Calgary and knew it was going to continue to be an important part of our lives. In fact, our sons are in the race program. This, however, means training twice a week at COP (Canada Olympic Park) and early starts at weekends: "meet you at the ski hill, ready to ski, for 8:00am" is typical. As this necessitates a 1-2 hour drive, being outside of the city limits in Springbank on the west side of town paid dividends for us!
For those looking to rent, http://www.homerent.ca is the first port of call. The majority of realtors and owners use this website to advertise on. Leases are normally for a minimum of 12 months and have no break points. If you wish to leave before the end of the lease, you could be liable for the whole term or for finding alternative renters.
Utilities such as gas, electricity, water and sewage are for personal account. As are cable and telephone expenses. These are all fairly straightforward and speedy to get set up. A quick telephone call should do it although they may expect you to place a deposit on account for the first year as you have no history with them. Do put both your names on the accounts if you wish for either of you to be able to telephone and make changes, discuss the account etc. Otherwise, because of data protection, only the named account holder will have that capability.
It is uncommon to find furnished houses in Calgary, other than short term 'executive' condominium lets, so you will need to bring your own furniture with you. Before you pack that container, be aware that Canada has 110V current so none of your electrical items will work unless you buy a transformer; neither will any of your videos, DVDs (unless you buy a multi zone player) etc. The only exceptions are computers and peripherals as they have a 110/240V switch at the back.
The furnace in your house may have humidifiers installed on it which 'kick in' when the thermostat fires up the furnace. To protect your furniture from drying out (especially nice pieces brought from Europe or other humid climates) you should service and clean these regularly. Many people buy a portable humidifier as an adjunct from the big hardware (DIY) stores like Home Depot. These are good value and help if people have sinus conditions. Also, it is important that the house you choose either has a heated garage or plug-in facilities if you want your car to start easily when the winter low temperatures set in.
Furnished executive suites or apartments (eg. ttp://www.calgaryexecutivesuites.com, https://premieresuites.com) are available for short-term rent. These are designed for businessmen and families who prefer not to be in hotels while they look for permanent accommodation or wait for their container to arrive (takes approx 5-8 weeks from the UK).
Good luck with your search and don't forget to take off your shoes the minute you've entered someone's home – friends, potential rentals, tradesmen – everyone does it. This is absolutely the norm and shouldn't be ignored unless your host has specifically said so. Not sure exactly why this should be the case but it probably has something to do with the tendency for everyone to wear sensible walking shoes or boots during the winter months and a wish to protect veneered wood floors and fitted carpets.
Help!
Which leads neatly into cleaners and other domestic staff. As I think you'll have gathered from my earlier comments, Calgary is crying out for people, and jobs at all levels are plentiful. This means there are plenty of choices for folks wishing to work. Bear this in mind when looking for domestic staff, particularly as it isn't the norm in Calgary to have staff other than perhaps a cleaner. You are more likely to attract newcomers whose English is not yet up to the required standard for the workplace. This does not mean they won't be good workers. On the contrary, they may be eager to get work and see your home as a way to improve their English. However, you are competing with the rest of Calgary so do not expect it to be easy to find and keep people. Word of mouth, asking neighbours is still the best way to find someone. For cleaning, an alternative is to use a home cleaning business.
You Should Know...
Finally, there are a number of bylaws within the city limit that you should be aware of. The sidewalk around your house including the city sidewalk has to be shoveled free of snow within 24 hours of the last snow fall – being away from home is no excuse. You also must keep the weeds under control in the summer. Hanging washing outside is not allowed. Cats are not allowed to run at large which, in practice, results in keeping the cat inside (this also has the advantage of stopping your beloved pet becoming an involuntary 'coyote snack'). All dogs need an annual license from three months of age and have to be leashed on all pathways, sidewalks and parks (unless posted otherwise). You are also responsible for cleaning up after your dog. See http://www.calgary.ca for full information on living in Calgary.
Traffic & Driving
Although public transport is available within the city limit, it is really designed for commuting into downtown Calgary and is not universal. For everything else – shopping, activities etc – a car is essential.
The minimum driving age in Alberta is 16 (although you can get a provisional license at 14) and seat belts are mandatory for everyone as are car seats for the under 8s. Vehicles are lefthand drive and driving is on the right. All newcomers have 90 days to get an Alberta driving license during which time you can drive using your UK license. Until recently, this necessitated taking a written and a road test plus a vision screening and applicable medical records for which you'll need to present proof of residency, 2 pieces of identification and your immigration status.
Now it is possible to exchange your UK license for an Alberta one. Personally, I'd recommend you bite the bullet and just take the tests. As UK licenses are valid until you are 70, they are valuable documents and I have no idea how easy it is to get them back again once you leave Alberta. However, please note that it is technically illegal to hold two driving licenses at the same time. If you do take the tests, just remember to think back to when you were 17 and a provisional driver. Drive like that rather than the experienced driver you are now and you'll have no problems passing your test. Just have some trial runs around the neighbourhood first so you know, in advance, what the speed limits are, where the playground and school zones are (have to drop to 30kph). It's easy to miss signs when you're not familiar with their look or positioning.
Please expect poor driving from other drivers. In general, they are woefully unaware of what's going on around them, don't anticipate, cut corners, can't seem to merge, approach wet or snowy roads as if they've never seen them before (I really can't get my head around that one). Assume the worst and you'll be OK.
Which brings me to the worst road hazard going – people. The pedestrian has the right of way. Let's spell that out. This means the car always, always, always has to defer to the pedestrian no matter where. And, by gum, do they test this right all the time. People will walk out in front of traffic, anywhere, anytime, not look in any direction expecting the traffic to stop and it does. They do this at night, in unlit streets wearing black. You've been warned! Mind you it can be fun exerting your own power of right of way when you're not behind the wheel, except I can never quite pluck up the courage to have the same trust as the native Calgarians appear to.
Also beware there is zero tolerance to speeding and consensus is that it's an excellent money raiser. So keep to the posted speed limit even if it is somewhat slower than what you've been used to.
OK, you've now got your licence. Unless you're a closet mechanic, most people buy new cars. Fortunately, there are lots of 0% finance deals available from manufacturers if you have the deposit and with car prices lower than the UK this is probably the most cost effective way to obtain a car. SUVs, crossovers and trucks (all gas guzzlers, I'm afraid) tend to be preferred to standard cars as does 4-wheel drive, which is important if you plan to make the most of the great outdoors and cope with winter. If you don't get a 4-wheel drive, may I urge you to invest in a set of winter tyres? Much safer for all concerned. By the way, many indoor parking garages keep their doors shut during winter to keep the warmth in. Don't think the garage is not open to public. The moment you near the door it will open automatically.
Car insurance is relatively expensive, though having an Alberta driving licence helps bring the price down. However, unless you want to be rated and charged as a brand new driver or serial offender you will need to bring evidence from the UK (or wherever) that you have a clean insurance record for X years. Getting this in an acceptable form will not be easy (we went through 6 permutations) even when you are fortunate to have a long relationship with a single insurer (which did on one of our vehicles).
Unfortunately, unlike the UK, they do not have the concept of the no-claims bonus. They are looking for proof of years of no claims with a single company, so you will need to chat up your current insurer to get the wording right on the letter. This is probably because the insurance market is regulated and is not as developed nor as cheap as in the UK. For instance, you cannot buy direct and shopping around with regular switching is not the norm. Instead you have to go via an insurance broker. You may find placing your home and car insurance business together will give greater discounts.
Banking
Debit card and credit card are essential to modern day living and all stores/taxis etc accept either. Unfortunately, Canadian credit card companies will regard you as a high risk applicant as you have no credit history in Canada. For the same reason, you'll find you can't get useful daily withdrawal amounts out of ATMs. A great way of enforced saving but very frustrating in those first few months when you need quick access to quite large amounts of money to enable you to get settled into a new life.
Be prepared to continue to use your existing credit cards for a few months. Continual phone calls to your Canadian bank pointing out how much you have in credit helps but it still took us 3 months. Be persistent (and indignant!). You may find it easier to consider banking with a bank that is also an international operator eg HSBC, as they should better understand your situation. Then again, your company may have relationships with certain banks where they can exert their influence on your behalf.
It is usual to be charged for banking (cheques, ATM usage etc) and credit cards. However, banks often have banking packages available for different monthly fees which are waived each month you maintain a predetermined level in your current account. Interest is not paid on current accounts but only on savings accounts, so you will need to do the sums to see what works best for you.
Phones & Internet
Telephone and internet (wireless networks are the norm) connections are easy to arrange and come in at very reasonable monthly rates. Local calls are free with the exception of calls to cell (mobile) phones. Most have the ability, for a small charge, to offer very advantageous international dialing rates. Rates remain the same irrespective of the time of day the call is made.
The same applies to cell phone packages. Again, local calls are free however you will even get charged for incoming calls if it's not a local caller. Maybe worth considering to whom you'll give your cell phone number. A word of caution: cell phone packages are often tied to 3 year deals. Also ensure you get a triband phone or higher if you wish to use your cell phone on trips back to Europe.
You will also need to get cable or satellite TV installed in order to access television programmes.
Healthcare
Canada's health system is excellent and while there are waiting lists for elective surgery and some kinds of tests they are very favorable in comparison to the UK. I speak from personal experience, the nurse who attended me even telephoned a few days afterwards to see that I was OK and happy with the care I received. Although there is no private healthcare in Canada, all kinds of care are available and most of them are covered totally- with the notable exception of prescriptions and ambulance costs and certain kinds of therapy such as physiotherapy - by your Alberta Health Care Insurance Plan (AHCIP).
Therefore, you need an Alberta Health Care card when you go to any doctor, clinic or emergency room. In fact it is a good habit to carry it with you at all times. Coverage under the AHCIP is available to all eligible residents and their dependants but you do need to formally register and there are ongoing monthly charges (often paid by your employer). These forms and further information are available on http://www.health.gov.ab.ca.
There are excellent emergency response departments and in the event of an emergency, dial 911 and be prepared to give a full street address. The City of Calgary Police, Fire Department, and Paramedic Services are on duty 24 hours a day.
It can be a little difficult finding a doctor (GP) who is taking new patients but you'll just have to call a few up until you find one reasonably nearby. If you need a doctor right away or do not feel the need for a family doctor, there are Dropin Clinics eg Medicentres, some of which are open 24 hours a day and generally do not require an appointment. These are listed under Physicians and Surgeons in the yellow pages. To get an appointment with a specialist you'll need a referral from a doctor.
Dentists are not covered by Alberta Health. Usually your company will provide a dental plan as part of their employee benefits package. Read carefully as each is different and will cover anything from 100% of the cost downwards; some allow a 9 monthly checkup others an annual one. You wouldn't want to have any surprises as dental care is not cheap and can soon add up. Saying that, you'll be amazed at how many adults you see with braces.
The same applies for eye care. Alberta Health does cover children's eye tests but not adults nor prescriptions. Again, employers employee benefit packages often offer top ups.
In summary, although the healthcare is excellent, having an additional top-up healthcare insurance plan to cover all the incidentals, eye care and dental care is advisable. Reputable employers normally have this in place for the employee and his/her dependants as part of their employee benefits package but it is something to ensure is in place and your happy with before you sign the contract.
Bugs and Bears
Calgary isn't a dangerous place to live. OK, we do have a great variety of wildlife and it pays to be bear-aware when out hiking, but in terms of daily hazards the only one to be really aware of is the mosquito in the summer months. Unfortunately, West Nile Virus has reached Alberta so be aware of mosquitoes and try to avoid their bite. Not all mosquitoes carry the virus but, apparently, one in five people bitten by an infected mosquito will become ill. Bug spray (with DEET) is a fact of life in the summer. We all reckon the potential carcinogenic properties of DEET more than outweighs the risk of contracting West Nile Virus.
Groceries & Markets
Although Canada has two official languages, English and French, in Calgary it is probably only whilst shopping you will notice any French and then only because all packaging has to be in both languages.
Shopping malls are your standard US style malls with the same familiar chain stores in each. The Chinook Centre on the intersection of Macleod Trail and Glenmore Trail is the largest in Calgary. For more unique one-off shops best to look to Kensington, Inglewood, 4th Street etc. www.where.ca/calgary is an excellent source of information.
Food and groceries are mainly to be found in supermarkets where Safeways, Canadian Superstore and the Co-op are ones you'll probably come across first. Although they don't have as wide a choice as in your local UK Tesco's, particularly in the readymeal and foreign food aisles, there isn't much that is vastly different. Do sign up for any loyalty schemes eg Safeway Clubcard otherwise you'll end up paying much more for your groceries and miss out on instore discounts and the customer appreciation day (first Tuesday in the month) when you get 10% off any spend >$85 or 15x air miles.
Availability of organic food and good food labeling are way behind Europe and the only place where food provenance is acknowledged is at the farmers' markets, which are mainly only open during the summer to take advantage of local and British Columbian produce. An exception and the largest is Calgary Farmers Market at Currie Barracks http://www.calgaryfarmersmarket.ca which is open on Fridays, Saturdays and Sundays throughout the year. Another exception to this is Sunterra supermarket chain whose philosophy matches those of the farmers' markets.
Gearing up for the mountains? Look no further than 10th Ave SW between 7th and 8th Street where most stores that sell mountain equipment (such as Mountain Equipment Co-op) are located. There is also a big outdoor shop along the Macleod Trail east side, just south of Glenmore Trail.
Remember, that except in supermarkets, Government Sales Tax (GST) is added at the till, even in Starbucks! Fortunately Alberta doesn't have Provincial Sales Tax (PST), otherwise that would be added, too.
Other Useful Sites
www.expat-moms.com resources, articles, bulletin boards and chat for expatriated and repatriated spouses dealing with unique challenges of raising expat children
www.cic.gc.ca newcomers guide to Canada.
www.relocatecanada.com/calgary. Great info, statistics and resources for everything
www.where.ca/calgary also available as a magazine 'Where' is a bit similar to London's 'Time-Out'. Very useful for restaurants, shops and what's on.
www.theweathernetwork.com/weather/CAAB0049 for the latest weather forecasts and climate trends