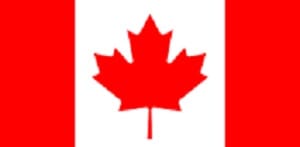 Montréal, North America. Québec, you say? Well, it cannot be all that different, can it? Read on to discover the spectacular individuality and zest of this city, as seen through the eyes of irrepressible, frequent-mover, expert expat Melanie Himmer.
If you are feeling prudish, avert your eyes. Billboards can be raunchy and Montréal's official invitation to tourists is, "The more you kiss, the Frencher it gets." This city's reputation for openness and passion for life is well deserved. Unique, as the only French metropolitan city in North America, Montréal offers a wealth of fine dining, shopping galore and a cultural extravaganza. "Sin city" a small part of Montréal may be, but like many others who once experience its irresistible zeal for life, you too may never want to leave.
Montréal has everything. Skiing and sailing are on your doorstep; world class ice hockey and jazz festivals are but a ticket booth away. There are no endemic stomach bugs; crime and pollution are relatively low. Wherever you walk, you'll soon stumble upon a park. Welcome to Canada and relish its track record of political stability and absence of terrorism (mostly) or natural disasters. What could go wrong?
"Rien."
"Urgh, pardon, Monsieur?"
In the words of a recently arrived Englishman, "There really is no downside to Montréal. Of course, you do have to like French..."
Canadians are generally fiercely proud of their heritage and country. Nostalgia for Britain survives to this day. Canada is still a member of the Commonwealth with Her Majesty Queen Elizabeth II as nominal Head of State. Her portrait appears on all Canadian currency. The Governor-General resides in Ottawa, the Canadian capital in Ontario.
The exception to all this is Québec, where the British legacy and links remind people of their subjugation as a British possession and the loss of ties to Mother France in the late 18th century. The slogan on number plates is "je me souviens," meaning "I remember" and referring to the history of oppression of French Canadians. Nevertheless, introduce yourself as a Brit, or Australian, in your best regional accent and you will find a warmer welcome extended than if you speak American English. The pitfall of an American accent is twofold. Firstly, it is very easy for you to be mistaken as a Canadian from another province who hasn't learnt French while in Québec – or worse still, a Montréaler who has never bothered at all. Secondly, with big brother next door being roughly ten times the size of Canada, Americans in recent decades have become a popular excuse for anything that is wrong with the world or with Canada. So, while Americans are still welcome, the greeting has cooled substantially in the past few years.
Back to the language issue. A quick history lesson explains Québec's linguistic uniqueness. In the early 18th century Québec City, now the second largest city in and capital of Québec, was the capital of France's North American empire, Nouvelle France. Being on the St Lawrence River, Québec City and Montréal were important trading centres with access to the fur country and surrounding forestry. The Seven Years War in Europe spilled over to the North American colonies in 1756 and fighting broke out between New France and the surrounding larger and economically stronger British colonies. In 1763, New France became a British possession. Droves of English speaking immigrants settled in Montréal, turning it into the commercial centre and largest city in Québec. Today, Québec is the only province in Canada to enjoy special status as a "unique nation." Its partial autonomy allows Québec to strongly promote French language and culture. Québec has its own nationalist Parti Québécois, though support for this today is not as strong as in the past.
Montréal is the second largest French speaking metropolis in the world. The way of life is distinctly Mediterranean, with business in summer often done over a coffee or beer relaxing outside a café. Your attitude towards and willingness to accept this will undoubtedly affect your stay here. In the city, most people are bilingual or can speak some English. Be warned though, the further from Montréal you travel, the less likely you are to find any English understood. All signs, by law, are in French and only some are translated. "Stop" signs are one exception to this rule and frequently ignored by all nationalities. All other traffic signs are in French, including parking restrictions. Unlike Paris, KFC is strictly PFK (Poulet Frit Kentucky). If you want your energy bills in English, you will have to phone to specially request it. To add to the confusion, even if you learnt French at school, the French Canadian accent is noticeably different to that of a Parisian or European French speaker. Your comprehension will improve beyond all measure if you listen to the Québécois news or take a crash course. Concordia University offers French at all levels.
Newcomers do live here without French and if you live in an Anglophone (Montréal natives who speak English as their mother tongue) area, you may never feel the need to break that language barrier. However, a willingness to try to speak French goes a long way. Not only will you will be able to help your child with his homework, decipher shop signs, ask directions and use public transport. More importantly, the Francophone (native French speakers) population will play ball with you far more easily. Three sentences in your best "franglais" often gets an answer, even in English, rather than a rebuff to a question posed in English. Police prefer not to speak English and often - outside the city - cannot. If you want to be sure of what you are eating on a trip out of Montréal, a pocket phrase book is strongly advised.
Montréal, like all cities, comprises many pockets of communities. There is a downtown, old town, Chinatown, etc. as well as various residential areas that are predominantly French or English speaking. You will also hear the word "Allophone" being used. Do not confuse this with a Francophone trying to speak English. In Montréal, this refers to new immigrants to the province who have their own mother tongue, notably Italians, Jews and Greeks. Cultural divides in these areas are strong and you would do well to take good advice when choosing an area in which to live.
If you drive into Montréal from the south, over the St. Lawrence river using Pont (bridge) Champlain, you will see Mont Royal. (www.lemontroyal.qc.ca) towering over the downtown skyscrapers. Locals refer to this as "the mountain," a park from which you get a magnificent view of the residential and industrial areas of Montréal, plus the port and waterways. Generally speaking, the further up the mountain you live, the more you have made it in life and naturally the more prestigious the housing. Mont Royal park itself is a great place to take children, especially on a summer Sunday for "Tam-Tams" (a weekly unofficial gathering for drumming, dancing and juggling.) Year round, joggers and dog walkers brave the elements for that breath of fresh air and freedom from city living.
You cannot let your dog off the lead in Mont Royal, but there are dog parks dotted all over town where you can let him run. A bird sanctuary, known as The Summit, is the only place in Montréal where you can let your dog run free in woodland. However, mid April to mid June, nesting time, you risk the wrath of the mounties and a hefty fine if you do not keep him on the leash. A word of advice: scoop the poop in this environmentally and child friendly city or you will be frowned upon by other dog owners and fined if local security police see you. By the same token, leave your dog in the car when temperatures are extreme (and dangerous) and you will rightly pay for it. According to the RSPCA (The Royal Society for the Prevention of Cruelty to Animals) a dog left unattended in a car on a hot day can suffer heat stress and ultimately a fatal heat stoke within an amazingly short time - less than 10 minutes on sunny day. Also mind those paws in winter, dogs and cats can get frostbite.
Many English speakers choose to live in Westmount, a scenic town with historic buildings centered round a beautiful park at the base of the Mountain. (www.westmount.org) It is a well to do, residential area some 2km (1.24 miles) from downtown with many quality schools. Westmount's shops supply all your day to day needs without the battle of finding parking downtown. Beware though that prices often increase with convenience. Housing ranges from large field stone houses, in need of varying amounts of renovation, to three bedroom furnished apartment blocks. Most renovated houses now have air conditioning. Westmount is an autonomous town with its own library and sports facilities, including ice rink, outdoor pool and playing fields. A wide variety of educational and recreational courses are run for adults and children, from hip hop to tee ball, singing and Pilates to Tae Kwan Do. The YMCA has an indoor pool and offers year round swimming lessons and children's summer camps.
Anglophones also live on the West Island (www.westisland.ca) to get away from the city. This refers to the group of towns to the west of Westmount and downtown, before you leave Montréal Island itself. Dorval (www.city.dorval.qc.ca) and Beaconsfield (www.beaconsfield.ca), 15 to 25 minutes drive from downtown without traffic, feel suburban and have the convenience of a train line direct into the city centre. Residents enjoy the small town atmosphere and plentiful sports facilities. Houses are modern, with air conditioning and often bigger gardens than their Westmount counterparts. Some even have their own swimming pool. Workers commute and Mums send their children off by school bus or car pool. There are Anglophone public and private schools on the West Island, but your choice of private schooling is limited. Hudson (www.hudson-village.com) is on the lake with a village green atmosphere, complete with golf courses, tennis club and summer theatre. Note however that this is a 50km trek into Montréal.
Deciding where to live is not easy. Rental houses and even apartments are hard to come by out of season and snatched up quickly during the major turnover period of April – June. The chicken and egg syndrome here is an ex-pat's nightmare. Should I choose the school or the house first? You will want to be happy with both, but will be lucky to get your first choice in either case. Do not make your decision solely reliant on either factor. Your personal circumstances and preferences should be your guide here. If one parent travels and the other is doing school runs (drop off and getting home again equals four trips a day), make sure you try the journey in bad weather or ask how long it takes in a snow storm to get from A to B. A twenty minute commute can turn into more than an hour's headache with road works in the summer or a blizzard in the winter.
Once you have found a house and school, getting settled here is relatively easy. Most expats bank with Royal Bank of Canada, CIBC (Canadian Imperial Bank of Commerce) or HSBC (Hong Kong Shanghai Bank Corporation.). Your current financial references and credit records are not necessarily valid or accepted here. Some banks accept bank references from your home country. If you are here for a short period, a bank may open an account for you, but not offer lending facilities straight away. HSBC, being a multinational bank, is able to open accounts for people holding HSBC accounts aboard since, with the account holder's permission, they can access your credits record abroad. All in all, setting up an account here should not prove difficult unless you require immediate credit.
Your telephone will be connected by Bell. TV (cable or satellite) and internet connections are easy to organize and available from a number of companies. They will usually try to sell you both services and it is cheaper buy a package. The voltage in Canada is 110V and the plugs American style, ie with three prongs, one round and two flat. Ensure you use proper converters if bringing equipment from the continent. DVDs sold here are the NTSC (American) system, also called Zone 1. Unless you have a multi-zone player, leave your European discs at home. Often you can switch zones on your computer, but check to see if there are a limited number of times you can switch back and forth.
Some people have full time nannies, who are found by specialist companies which help you through the immigration process. Babysitters and maids are usually found by word of mouth. Be careful to check your liability regarding tax and medical claims. The norm seems to be "cash in hand" and for the rules and regulations to be disregarded.
Doctors can be a pain to find. Canada has a much trumpeted national health service, but it does have its negative points. You will want to get on a pediatrician's list early since there is always a long waiting list. Several walk in clinics can help, for a fee, with school medical certificates which have to be signed by a Canadian doctor. My children and I have found the clinic at Westmount Square friendly and professional. You don't need an appointment and, if you hold a Québec Health Insurance Card, do not pay for the basic cost of seeing a doctor. You obtain such a card from the Régie de l'assurance maladie de Québec (www.ramq.gouv.qc.ca) It is customary for women in Québec to keep their maiden name and the Régie will only register ladies in their maiden name. If you use your company as a postal address, remember to warn staff to expect letters with your maiden name as well as your married name. Children keep their surname given at birth and are issued their own cards.
Montréal has several provincial CLSC clinics, but waiting times are lengthy and, as a whole, they don't have a tremendous reputation. On road signs look for CLSC (Centres Locals de Services Communitaires,) but these are now called the CSSS (Centres de Santé de Services Sociaux. www.clscmetro.qc.ca ) In an emergency, grab your medical card and go straight to a hospital. In case dental care is a concern, you might wish to know that fluoride is not added to the water in parts of Montréal.
You will deal with Immigration before getting to Montréal. However, parents who travel out of the country with their children but minus spouse, are being asked for proof that their spouse has given permission for this. The airport is particularly hot on this; a notarized letter could save you some grief.
One major bug bear is tax. The rates are graduated as in the UK or US, but still relatively higher even at the low income level. The highest income bracket rate is 47.5-48% Dual taxation agreements between countries do not help because you pay the highest rate. If you are lucky and coming to Québec with a company, you may find that they have a tax equalization policy and pay the difference between the tax you pay here and what you would have paid in your home country.
Prices look cheap here compared to London until you realize that a 14.5% tax (federal and provincial) is slapped on at the cash desk. Most goods and services are taxable; books however are not provincially taxed and most groceries are spared this hike up, providing they are not considered ready to eat. Statisticians declare that Montréal has a 15% cheaper cost of living than London. This is just as well given the tax rates!
Driving in Montréal is an experience to be believed. I was warned on arrival here that "everyone is a cardiologist rushing to hospital to perform immediate life or death surgery." Unfortunately, this is a pretty fair assessment, come summer, winter, rain, snow or ice. Cyclists and motorists alike frequently run red lights; amber is a signal to speed up or be hit in the bumper. Pedestrians own the roads and rarely look before they cross, whether the car has a green light or not. Flashing green lights are a welcome opportunity for cars to cross streams of oncoming traffic, but beware that cyclists regard this as their time for a quick getaway across your path. Québec's system of no fault insurance will not build your confidence. Eyes in the back of your head and an acute awareness of expecting people to pull out on you without signaling are the best methods of accident prevention. A four wheel drive car is invaluable in winter. Snow tires are a must since much of Montréal is on a hill. Snow plows grit and salt the roads regularly in winter, but ice can build up. This time of year, it is prudent to check the weather forecast before making any lengthy trip and always carry a mobile phone and emergency provisions (blanket, food and water) incase you slide off the road into a snowy ditch.
While talking about the weather, unless you are used to heavy blizzards, freezing rain and temperatures of -35 (degrees Celsius, that's -31 degrees Fahrenheit) without the wind factor, learn from the locals. Dress with many layers and remember not to touch metal, such as petrol pumps, without gloves. You literally freeze burn your hands. TV adverts even remind children that touching their tongue on a school gate in such cold temperatures is an old prank that is actually extremely dangerous. Fur coats, beaver hats with ear flaps, moon boots, clip over studs on walking boots to stop you slipping on ice are all run of the mill here. Do not feel intimidated by how you dress. More than your pride will be hurt if you land on your backside on the pavement or get frostbite on your ears. Fear not. Spring passes almost unnoticed and summer quickly brings a suntan with temperatures reaching 80s (degrees Fahrenheit, about 27 degrees Celsius) in July. If hay fever and humidity bother you, do as the locals and rent a cottage in the Laurentian mountains for family hikes and lake activities.
OK, back to being able to get to all this wonderful countryside. On arrival in Québec you can drive a comparable vehicle for up to 90 days with a valid driving license for that class of vehicle from your home country. You should check soon after your arrival with the Société de l'Assurance Automobile Québec (www.saaq.gouv.qc.ca) whether you need you need to exchange your driving license to one from Québec. If coming on a work permit (or you are named on your spouse's work permit) and staying as a temporary resident, you may drive for the length of the work permit and on your home drivers license providing both remain valid. You must always have with you your original license, a copy of the work permit and a valid international drivers license from your home country. International licenses are issued for only one year and are not renewable through Embassies. If you cannot get home regularly, you should exchange your license for a Québec one.
The procedure for this and whether you need take a test is laid out on the Société's website. It is a bit misleading when it talks about students or work permit holders coming from another country versus residents. The crux is if you are working or studying here temporarily, you need not exchange your license. However, the moment immigration regards you as landed, or permanent, you have 90 days to exchange your license. If you do need to exchange your license for a Québec one, check on the website to make an appointment for this and whether you need take a driving test. License holders from certain countries including Britain and America are exempt from taking another test.
Britons are normally allowed to keep their license rather than exchange it. However, North Americans should note you are only allowed one driver's license and you will be asked to give up your current license if applying for a Québec one. It is also worth checking with customs about the need to import and register your car in Québec if you are bringing it in from the US. The area is grey and made on a case by case basis. If you stay is considered temporary, you may not need to exchange your plates. If so, do make sure that your insurance company covers you, that you always drive with a copy of your insurance documents and that you also get a copy of a Canada Non-Resident Interprovince Motor Vehicle Liability Insurance Card.
Parking signs are always worth a double-read. A friend who has lived here seven years "budgets for six or seven tickets annually." Yes, the signs can be that difficult to understand and the ticket wardens are that quick off the mark. Meters operate along shopping streets and in car parks. Wardens will not give you that extra minute, so be sure to chug your coffee and run if your time is running out. On residential roads, lamp posts have signs showing the length of time you can park, plus the hours when parking is banned because of refuse collection or street cleaning. This sounds logical, but can be utterly confusing if there are five signs per post. Be sure to check all along a road for such signs; they are not always immediately visible, but could be further along the road. They are undoubtedly there. Downtown has open air and underground car parks, which are useful if you plan to shop for more than a couple of hours. City mall parking prices are hefty; find a lot round the corner.
Two warnings: there is no parking exception for waving your son off on the first or last day of school. The security officials will be there, pocket book at the ready. Better to take a taxi or park a few blocks away if you think parking will be tight. Orange markers along a street mean that snow is going to be cleared. If you wish to find your car where you left it, find a different spot.
Speed traps are often set up by the police in the form of semi-road blocks. One day you will be rushing to school in a 40 km per hour zone and suddenly be greeted by four police cars with radar guns. Don't even think of arguing, it will not be appreciated.
Other road tips. You cannot turn right on a red traffic light, as you can off Montréal Island and in many parts of Canada and the US. The speed limit on motorways is usually 100. That's kilometers per hour not miles, although you could be tempted to think otherwise watching some cars speed past you. Although the police tend to have some leniency for traffic flow up to 120km per hour, you'll probably see cars going faster stopped down the road by a police motorbike lurking hidden behind a flyover.
A note on finding your way around. Once you have mastered driving here, you will wish to venture further a field. Be sure to get the full address of your destination. Many streets extend the full length of Montréal city and unless you know if your target is to the east or west end of town, a number alone will get you frustrated and nowhere.
On a more relaxing note, shopping and eating in Montréal can become seriously addictive. All quartiers (areas) of Montréal are teaming with restaurants offering top notch cuisine from all regions of the world to cafés brimming with salads, noodles or fast food. The Plateau is the trendy quartier to eat, but most shopping areas are crammed with cafés. Streets that in winter seem uninviting, even down market and shabby, house many a classy restaurant with cosy fireplace and French haute cuisine. Try outside of the tourist areas. You will be rewarded for your curiosity by more authentically spiced Indian, Greek, Asian and even Ethiopian dishes. These gems are easily spotted once the temperature rises as they become noisy open air watering holes for locals and tourists alike. The tip can be anywhere between 10-20% of the cost of the pre tax bill. Since the tax is 14.5%, a good guideline to follow is that the tip should match the tax if the service was good.
Québécois food is pretty stodgy, albeit tasty if you avoid the tourist traps. The traditional dishes were prepared to sustain hunters. Tortières (meat pies) and game are the order of the day. You'll see poutine advertised everywhere, which is a huge portion of chips (French fries) served with gravy and cheese curds. Montréal is arguably as famous as New York for its bagels. Lest you have any room left after that, you could finish your meal with a tarte au sucre with enough sugar to keep you bouncing off the walls for days.
Luckily such food is served only on festive occasions or at a cabane à sucre. These traditional sugar shacks are where workers gathered on cold early spring days while collecting maple syrup. Visiting these in spring is a fun family brunch and a great introduction to Québécois music, akin to Irish folk music, with dancing and table bashing all part of the frivolity. Did I mention, you should pour maple syrup on every dish?
On the other end of the spectrum, I have yet to find the wide variety of fat free products that are available in America or the UK. However, supermarkets are introducing their own brand of healthy cuisine and each month something new shows up on the shelves. Everything else is available once you know where to look, even treacle syrup and marmite. Basics such as cleaners and toilet paper are best bought in bulk at the supermarkets, but top quality vegetables that last are found at the two markets in town. Atwater is near Westmount; Little Italy across town. I was disappointed to find that, despite its name, only one stall sells fresh pasta. However, a few blocks down in the Italian quartier, the world is your oyster.
The markets are abundant with Québec, often organic, seasonal vegetables. Farmers do sell pre-ordered baskets at drop off points round town, but you it is pot luck as to what it contains. If you wish to know what you are getting for a particular week, shop yourself at the markets. The wide selection of fresh common and hybrid vegetables (yes, purple cauliflowers), herbs, preserved mushrooms, Québec honey and homemade tarts put the supermarkets to shame. A wider choice of cuts of meats can be found at Atwater than in a supermarket and the variety of continental, homemade style sausages is endless. Salmon is a Québec favourite. In winter, the selection of pumpkins and Christmas trees is spectacular, as are the spring stalls with maple everything (butter, lollies, tarts, syrup) and ice carvings. Year round you cannot mistake the French traditions of Montréal. I dare you to count the variety of mouthwatering cheeses, cold meats, tarts and gâteaux. Your children will beg to shop with you if rewarded with one of these masterpieces.
If you want a treat yourself, look beyond the supermarket and venture into the SAQ (yes, pronounced sack) Société des alcohols du Québec(www.saq.com.) These are the state run liquor stores or off-licenses. Here you will find a reasonable, but not incredible, variety of national and imported wines, beers and spirits. Supermarkets, by law, can only sell wine of less than 12% proof. Bar perhaps one Chilean or Australian bottle, the selection is of imported French table wines mixed and sold under a Québec label. If you can only get to the supermarket, beer is less of a shock to your palate. One surprisingly pleasant item worth trying if you have a sweet tooth is mied, Québécois honey wine.
I knew you would ask. What about the infamous 29km long underground city? Well, dare I say it's fabulous to get in from the cold and convenient if you take a commuter train to the centre of downtown. Otherwise, the shops are as predictable as in any of the malls outside town, of which there are many and with free parking. This never ending underground maze (unless you have a strong sense of direction you'll need compass and bearings) is certainly an adventure to be relished mid February when you will wish you had booked that family holiday to Jamaica after all.
The other infamous part of town is St Catherine's street. Suffice to say there are some very chic and expensive departmental stores through which you will adore browsing. Do avert your eyes on leaving them though; the neighbouring "boutiques" could just make you blush.
Montréal has a year round wealth of things to do and see. Sports are high on the agenda and a trip to an ice hockey match is compulsory. Ice hockey is the top national sport in Canada and naturally, when it is too cold in winter to take your kids skiing, they learn to skate. If you are stuck in a hotel in freezing January temperatures, there is a handy year round rink right downtown in L'Atrium Le 1000 de La Gauchetière. Once living here, you'll discover your local rink which probably has family sessions when town residents can skate free of charge. Towns organize their own hockey leagues for children and adults alike. L'Ile des Soeurs (Nun's Island) has a fabulous indoor tennis complex and Le Sanctuaire in the Francophone area of Outremont is a classy all round fitness and health centre. You cannot take your kids to the later, however, unless they take private tennis or swimming lessons. Families might be better off joining a Y. Outdoor tennis courts are dotted all round Montréal, usually in a park near a playground.
Playgrounds, sports centres, libraries and church are all great places to meet people other than through your child's school. Churches of all denominations and faiths are abundant. Québécers are predominantly Roman Catholic, although after the surge for separatism (the "Quiet Revolution") in the 1960s, many are nowadays non-practicing. Protestant and Orthodox churches are plentiful. The largest non-Christian group is now Muslim. Montréal is also home to the second largest Jewish population in North America outside New York.
The Old Town is definitely worth a couple of visits. The Marché Bonsecours, good for window shopping only due to the tourist prices, displays local leather goods and clothes by top Montréal designers as well as local art and pottery. After visiting various museums and monuments, including the Notre-Dame de Montréal Basilica, the kids will adore a ride in a horse drawn calèche. Venture two blocks south to the port and you'll find a string of shops renting bicycles for use along the river path, selling white water rafting trips and queues de castor, literally beavers tails. Despite the grease, this sugar coated fried dough with toppings galore is a savior on a cold winter's day. Don't forget a summer boat trip or to visit the science centre, though this is a pleasurable day in itself.
For big kids, there is an abundance of arts centres and museums to visit. Concerts are a better bet than the theatre, which is usually in French. Further a field, try a day trip to Quebec City www.quebecregion.com and, if you dare, spend a night at the ice hotel (www.hoteldeglace-canada.com) Alternatively, head north to ski, dog sled, ice fish or hike in Mont Tremblant www.tremblant.ca - or south to Lake Champlain, which borders with Vermont in the US www.lakechamplain.com . The Niagara Falls, whale watching and visiting a reserve of native peoples are other Canadian musts.
Some final survival tips to ease your arrival in Montréal. When caught short of food, go to the dépanneur. Easily confused for a tow truck company when your car is en panne, this is in fact a 7-11 corner shop. Canadian Tire is more of a Home Depot. Steak, as in France, should be ordered one stage more done than normal unless you like it walking on your plate. If your child looks at you and says "looney," he is not implying you have had a bad hair day. This is nickname for a C$1 coin. A "tooney" is a C$2 coin since it is two times the value and conveniently rhymes with looney. Finally, when greeting Montréalers remember to turn your head sideways for that double cheek to cheek kiss. Aim straight and you'll get more than you bargained for.
Bonne chance et bienvenue à Montréal!