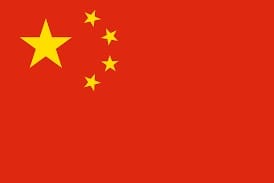 As with any new place, negotiating your way round the local education system can be perplexing, frustrating and, most fundamentally, lead to many sleepless nights as you ponder what is best for you and your child/children. Finding a school that you feel happy with is pivotal to your decision to change your life and move somewhere new.
Hong Kong does have some good schools, but getting children into Hong Kong schools is quite difficult at the moment. Although most of the world financial markets are suffering, Asia has been hit less acutely than the others and frankly, last year Asia was booming, so demand for school places is very strong. Hong Kong is humming as it has not done for the last ten years, and getting your child into the school you prefer can be a nightmare.
Shortage of spaces
During the SARS epidemic in the spring of 2003, a lot of the schools had spare places as many families chose to leave Hong Kong at that juncture. Many of the local Chinese, discontented with the local system's move away from English to Mandarin, used this as an opportunity to transfer their children into the international system. As a result, there is a lot less movement in and out of the international schools than there used to be; getting your child into schools in key years like Year 1 and Year 7 can be particularly difficult.
It is not unknown to find space in a school for only one child, and to have to place siblings in separate schools. Not an ideal way to start and not fantastic thinking that one might have to move one of those children soon after arriving here, but most kids are more flexible than you think they are going to be. Of course, on the positive side, it does give you the chance to try out two schools. And to be fair, most schools give some priority to siblings if they can.
Be prepared for the fact that none will be able to offer the physical space that everyone takes for granted in the UK, US and Australia. That impressive Hong Kong skyline actually sits on a very small footprint, and space is always at a premium. So put aside your dreams of a leafy school with acres of playing fields. If a school even has a playing field at all, it is miracle.
And if you can accept that none of the schools will be aesthetically charming, it helps enormously. As the headmistress of one school noted, "No one ever came to Kellett for its building or its location." She knows she has to get the parents inside the building before they will relax and realize that the school does have a lot to offer children.
You are at a distinct advantage if you are coming from the UK, as most of the schools in Hong Kong follow the English National Curriculum - a left over from the colonial heritage. So the curriculum will be familiar and should be in synch with schools back home, that is to say the state schools in the UK.
There are basically two kinds of schools for expatriates: the international schools and those schools that are operated by the English Schools Foundation (ESF). The ESF was set up in 1967 to manage the English speaking schools system for those not able to attend local schools as Cantonese was not their first language.
International Schools
The advantage of the international schools is the relative ease with which children can transfer to and from other international schools (not necessarily true of the ESF schools) but you have to meet their entrance criteria and most have long waiting lists.
They are more expensive, harder to get into and sometimes give nationality preference (that could be good); for example, the Australian International School gives preference to Australian passport holders.
The international schools here are all private and run by various corporations or are non-profits, and include the Hong Kong International School (the main American School- very oversubscribed and very expensive but wonderful facilities), the German Swiss International School (German and international stream), the French International School (French and international stream), the Australian International School, the Canadian International School, the Kellett School (British, but only goes to primary level at the moment), Hong Kong Academy (good Chinese programme), and the Chinese International School ( very strong academically; requires serious commitment on the Chinese side; and very, very difficult to get into), to name the key ones.
They all run a debenture* system, both individual and corporate, which may be one way to get your child in. The corporate debentures cost more and therefore help more, so if you can get your hands on one do. In fact, if you are moving with a company, make it a negotiating point if you can. You might eventually choose something besides an international school, but it is good to have that choice and someone else will take your debenture if you don't want it.
Definitely plan to put your name on the wait list for your top choice schools, even if you think you won't be in Hong Kong long enough to get in. You will be surprised how long most people end up staying here.
English Schools Foundation (ESF)
Then there is the government system, known as the English Schools Foundation, which runs the majority of the English speaking schools, and which are run along English lines. Class sizes are large (approx 30), and as with any big school they can feel less intimate individual than one might like, but the results at all the ESF schools are fantastic: lots of kids do very, very well in the ESF schools. They tend to be catchment-based as to which one you go to. You should put your name down with them even if they are not your first choice, as there's a strong chance that they, too, will be very full. You may find the process quite hard, quite tough and you might have to waste some money but you could very well be lucky.
Unlike the international schools, they work on a geographical basis for entry: ie if you live in Stanley, you go to Bradbury Primary school and South Island School for secondary. This, of course can have a bearing on where you live. You might find places at just the right school yet find nothing you would like to live in in that area. Not unexpectedly, this does put a premium on prices in certain areas. Because The Peak has a wonderful ESF primary school, for example, with a fantastic community atmosphere, there is much demand for housing there.
However, there is no guarantee that if you move to a certain area, the local ESF school will offer you a place. They are not under any obligation to do so, and as more and more places are taken up by permanent residents, it is getting harder for new arrivals or temporary expats to find a place - particularly during the key years mentioned earlier.
This situation is becoming critical; many companies are anxious that Hong Kong is losing key people because places can't be found in the schools for children.
Interestingly, although the ESF have not introduced debentures, they have just started a new scheme allowing companies to pay fees in advance to secure places for their employees' children. In other words, to make sure a place is guaranteed, a company can start paying fees in April even though the unknown child might not be expected till September. Effectively, those schools are taking fees as much as a term in advance.
The ESF is also under pressure from the Government, as the local schools are still jealous of the benefits ESF used to receive from the Government during the colonial era. So the Government is trying to reduce its support, which is forcing ESG management to cut the benefits offered to its teaching staff. Invariably there is discontent from the teachers as a result; it is quite hard for them as accommodation in Hong Kong is so expensive.
The only other issue we have not mentioned is related to the fact that Hong Kong is officially part of China now. All the schools teach Chinese (Mandarin, not the local dialect Cantonese) but in the opinion of most expats, very few of them do it very well. It's too be hoped that that will change, as more and more parents really do want their children to learn some Chinese from their time in Hong Kong. Applications for entry to the secondary school of the Chinese International School were unprecedented this year.
And finally a key piece of advice that will sound obvious but can't be repeated too many times: if you are thinking of coming to live in Hong Kong (or anywhere else for that matter), you have to leave behind most things with which you're familiar. You will not be able to ensure that you can bring your children back into a London day school at exactly the same level in three years time.
But your child will gain other things if you do decide to move. (ie, consider how many English children can list wakeboarding as one of their sports?). Schools like children who are different, and the rich mix experiences your child will have from coming here will make him a valuable addition to his next school's student body. The son of the editor, an ardent and passionate England [football team] supporter even though he has never lived there, looks forward to actually going to school in England, yet he will always remain an ardent Yankees fan from his time in the US.
If you are thinking about moving, you are undoubtedly already excited about things like this. We only put them down so you know that they are true.
Have fun. Hong Kong is a welcoming place and the schools are a fantastic door to a whole new group of friends for you and your children.
*Debentures- Debentures are a system used by the schools to help fund their growth. Schools tend to have two types of debentures:
Massively expensive corporate debentures that can be sold on - these are usually bought by companies, although some individuals have been known to buy them. Allegedly CIS debentures topped the HK$3 million mark last year on the open market even though their face value was only $600,000. They are also not guarantees that your child will be given a place, simply a promise that they go to the front of the queue and if they pass the school tests then they will be considered for a place. Most of the private schools have them and most of the schools do not currently have any for sale, so the only way to get one is if your company will buy you one from another company or already has one.

If you get into a school without a corporate debenture, in most instances you will still have to buy a personal one which will be valid for the time your child is at the school but cannot be sold on or used by anyone else. Some schools give you a proportion back, depending on how many years you have been at the school, and others give you the full amount back although obviously without interest.
Debentures are a funny system and it rankles many that people can buy their way into schools, but setting up a school is obviously very expensive and the schools have found them a good way to raise capital for growth and development. It also helps big corporations to have a way of getting their staff's children into schools when they need to move them around.