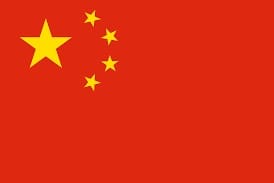 In Jinqiao, Pudong is an area popular with expats, and has two main schools that are considered to be very good, although they are very different on some fundamental issues. Dulwich College has a British based curriculum, is non-denominational, has ESL students and, with some caveats, is happy to support special needs. Concordia International School Shanghai has an American based curriculum, is a faith-based school set up by the Lutheran Church, has no ESL support and is very clear that it does not provide for special needs students.
The Brits, Aussies, Europeans, and a surprisingly large number of Americans flock to Dulwich. Some Americans are attracted by the name and attendant reputation, and like the fact that the British system tends to focus more on reading, writing and some of the more tangible educational basics earlier than American schools. Other American families would prefer not to send their children to a school, which, on the face of it, seems to be very religious.
A very significant number of American families wouldn't even consider Dulwich and make Concordia a very clear first choice largely because it is an American faith school. Asian families are fairly equally divided between the two schools. Neither school is considered better than the other – they simply cater for different preferences and needs. However, it is true to say that Concordia seems to provoke more extreme reactions in parents, both positive and negative.
Concordia parents and Dulwich parents frequent the same stomping ground – the schools are only one block away from each other and the parents (and children) of the two schools mingle together well. Dulwich and Concordia families tend to live on the same compounds in Jinqiao; the non-working spouses go to the same exercise classes, hang out at the same coffee places and the kids do the same sporting stuff at weekends. If you want a break from familiar faces, it is wise to batten down the hatches at home or jump in the car and go over to Puxi and even then, there's a fair chance you'll bump into someone you know, such are the small circles Shanghai expats tend to move in.
Where to Live?
Dulwich has little serious competition from other schools following a British curriculum, in Pudong or Puxi, and it is extremely rare to hear of children transferring from Dulwich to another school. A consequence of choosing Dulwich is that housing options are limited to Jinqiao, or at least Pudong, if you want to live reasonably close to the school, although some poor souls do make the long trek (anywhere from 45 minutes to 1 hour 15) from Puxi every day. A much more common (and sensible) scenario is that families live in or close to Jinqiao and the working parent does the long journey. Remember that most expats rely on a driver for transport so doing the school run and getting to work at about the same time can prove tricky, which is why we all love our bikes so much!
American Schools
Concordia, by contrast, has very stiff competition in Shanghai American School (SAS) (a GSGI school), especially for middle and high school years and it is quite common to hear of older children transferring from Concordia to SAS. There are also a fair number of transfers of younger children to DUCKS at Dulwich.
SAS has excellent schools on both sides of the city. Almost on the coast, within the Shanghai Links compound, the Pudong campus feels very exposed and a long way from anywhere, especially when the bitter north winds blow in January and February. Facilities at the school are top-class, strong results come in year after year, and the vast majority of parents have only positive things to say about the school; the only major drawback is its location. At high school level, the school offers a wide range of Advanced Placement Coursework and exams (American system) and International Baccalaureate (IB) courses, the latter of which are available to AP students without a requirement to take the full IB Diploma.
The only other school following an American based curriculum in Pudong is Shanghai Community International School (SCIS), which is within the Emerald housing compound in Kangqiao. SCIS is generally considered to be a low-pressure, welcoming school. Facilities are more than adequate and the early years programme is said to be decent. Families who start their children here tend to keep them there. No-one seems to get very excited about SCIS, but neither do you hear very negative things about the school.
The School Run
School buses are the norm for nearly all children, whatever age – from Jinqiao the journey by bus in the morning takes 45 minutes, from Kangqiao about the same and from Lujaizui (downtown Pudong) about one hour. The journey time from other housing compounds scattered along or close to the major road leading to the school is anything from 10 to 30 minutes. A remarkable number of children are subjected to a draining two-hour journey each way from Puxi.
Other schools following a primarily British curriculum in Pudong are the British International School Shanghai (BISS), one to look at if you want to get all your children into one school, and Yew Chung, a good bilingual option for the early years. BISS is in Kangqiao, not far from Pudong Airport, and there are several large compounds in the area so the journey to school can be as short as five minutes. Admission is not selective and recent expansion means that getting in is not usually a problem.
In spite of working hard to knock Dulwich off its lofty perch, BISS currently has the unfortunate reputation of mopping up students who don't get into other schools in Pudong or students on waiting lists for those schools. In fact, with its extremely good facilities and the guarantee of having all children in the family under one educational roof, there are plenty of people who make the school a first choice and are perfectly happy there. But there is a fair bit of movement out of BISS as places in other schools become available or as families become disillusioned with living in Kangqiao and move to other areas of the city.
Special Needs
Support for students with special needs is reported to be much better at BISS than at some other schools. This may be a natural consequence of having quite a relaxed admissions policy or a deliberate policy to corner the market for ESL children or those who don't quite fit the standard model that seems to be required by some of the other schools. So if your child struggles with English or has any kind of special need, BISS might be absolutely the best option.
Learning Mandarin
Yew Chung is the place to send your child if you are very keen on your child speaking Mandarin. With three campuses in Pudong, all either within or close to Seasons villas and Regency Park villas (next to Century Park), the location is excellent. It takes about takes about 5 – 10 minutes by car to get to Jinqiao and about 15 - 25 minutes to downtown Pudong. Classes are bilingual and after only a year at Yew Chung, the average four or five-year-old is going to be streets ahead of other children who have been at an English-speaking school in terms of their language skills.
Some parents enroll their children at infant/elementary level to give their Mandarin an intensive boost and then move to another school after a year or two. Even if you are not that bothered about your children learning Mandarin, Yew Chung is well worth considering on a short-term basis until spaces become available at other schools. Even a term there would make a huge difference to their language skills, and the British based curriculum ensures children are still exposed to all the usual stuff, albeit at a lower standard than at some other schools. Parents interested in the pre-school should be aware that by August 2009, the school has to move out its current location within the Seasons Villas compound. Word is that the new site will be in the same area but new premises have not yet been found.
Quick summary
Jinqiao
Schools: Dulwich, Concordia, Yew Chung
Nearest popular housing compounds: Vizcaya, Greenhills, Willowbrook at Greenhills, Green Court, Green Villas, Dong Jiao State Guesthouse Villas, Thomson Golf, Shimao Lakeside, Seasons, Regency Park
Travelling time to schools from most of these compounds: 5 to 15 minutes
East Pudong
Schools: Shanghai American School (SAS)
Nearest popular housing compounds: San Marino Bridge, Shanghai Links, all compounds in Jinqiao
Travelling time from these compounds: 5 – 45 minutes
Kangqiao
Schools: British International School Pudong (BISS), Shanghai Community International School (SCIS)
Nearest popular housing compounds: Emerald, Tiziano, Bellewood
Travelling time from these compounds: 5 – 15 minutes